Admiral Markets Supreme Edition MT
Admiral Markets is a popular forex broker that was founded back in 2001.
If you have already read our Admiral Markets Review, that we suggest you reading if you haven't yet, you should know that it offers a wide number of tradable assets and trading features.
Among the large number of markets offered, there is the so-called Admiral Markets Supreme Edition feature. In other words, an improved version of the MetaTrader Platform already offered by the broker.
With this guide, we're going to explain to you how to download it, what are its features, and why you should start using it. Let's get started!
What is the MetaTrader Supreme Edition plug-in?
The MetaTrader Supreme Edition plug-in is essentially a tool that has been designed to enhance a traders experience on Admiral Markets, by using the most advanced tools to help improve not only your trading experience, but your profits. The Supreme Edition plug-in has been specifically designed to easily integrate with both the MT4 and MT5 platforms to give you a seamless trading experience.
One of the great things about the Supreme Edition plug-in is how well it has been designed: it allows you to determine any potential trading opportunities and act on them in an instant. The plug-in also allows traders to simply drag and drop the tool's web indicator directly onto your trading platform, which you can then launch automatically.
One thing to mention about this particular plug-in, is that it only takes a few seconds to fully install, whereas with other plug-ins you might be waiting a few minutes to an hour to successfully install, which means taking up valuable time. Another thing to mention when it comes to the Admiral Markets Supreme Edition plug-in is that once you are signed in, you no longer need to constantly sign yourself in. You sign yourself in once, and that's it.
Which Admiral Markets accounts support MTSE?
A question that very often gets asked is which version the Admiral Market Supreme Edition plug-in works on? Well it actually works on both MT4 and MT5. You can find the Supreme Edition plug-in link on the home page under the Platform tab within the top menu.
Once you click through to the page for the supreme edition plug-in, you will find detailed information about the plug-in and how it interacts with Admiral Markets. If the Supreme Edition plug-in sounds like something that you would be interested in, then you can download the demo version and become familiar with all of its features.
However, it should be mentioned that the demo version only lasts for 30 days, but this should be enough time for you to become familiar with the plug-in.
How to download and start trading with MetaTrader Supreme Edition
Downloading the Admiral Markets Supreme Edition plug-in for both live and demo accounts is extremely easy. First of all, you must visit the Admiral Markets website and open an account in order to have access to your MetaTrader Account. All you have to do is select the drop down option for Platform and then select Start Trading where you will need to sign up and create an account. From there you will need to choose which platform you would like to install the plug-in on, whether that be MT4 or MT5.
If you need help you can read our tutorial on how to create an Admiral Markets Demo account.
Trading advantages with MetaTrader Supreme Edition
One of the unique things about the Supreme Edition plug-in is that it hosts more than 60 unique features, which you wouldn't find on the standard MT platform. Some of the feature include the likes of:
Improved Trading Terminal: This mini terminal allows traders to open and manage multiple trading positions at once, and gives you a clear indication as to what is happening with your trades.
Better Charting Tools: The mini chart allows traders to see multiple time frames and multiple chart types all in one chart. Giving traders a broader perspective of the live financial markets. The indicator package that is featured also includes a large variety of valuable indicators to help you hone your skills and develop a winning strategy.
Improved Strategy Tester: Having the ability to test strategies is what separates good traders from great traders. The Trading Simulator featured on the Admiral Markets Supreme Edition plug-in allows you to fully test your strategies before you execute them.
Improved Market Analysis and Risk Management: Market analysis could mean the difference between a winning trade and a losing trade, and with the improved market analysis tool you can see what the global opinion is for multiple assets. You can also stay connected with real-time news directly within the MetaTrader platform and see how it affects certain assets.
Spread Recorder (MT5): The spread recorder for the MT5 version is a much more improved version of the one found on the MT4 platform. The new features display your current min/max, as well as average spreads for all your trading instruments. It also allows you to record the spread over a certain period of time.
Why should you use the Supreme Edition?
Firstly, the MetaTrader Supreme Edition was developed to enhance the existing characteristics that are already in place, as well improve your trading experience. To see how it enhances the existing characteristics we need only look at the 60+ features that aren't available to the standard trading platform. Another reason why you should use the supreme edition is because it allows you to enter a pending order, which is then executed but only when price meets a pre-selected target. However you can enter a market order using any of the following kinds of execution:
Instant execution
Request execution
Market execution
Exchange execution.
Who can get the most out of the MetaTrader Supreme Edition?
The MetaTrader Supreme Edition plug-in wasn't developed for any particular type of trader, which means any trader can take full advantage of the plug-in and use it how they see fit. There are virtually no limitations to the plug-in so you can tune it and tweek it to suit your needs to become a more profitable trader.
However, it is ideal for traders who are just starting out since it offers a variety of educational resources directly through the platform itself, so if at any point you find yourself asking any questions about how something works or what time frame is best suited to you, you have direct access.
Having said that, it is perfect for the more experienced trader who wishes to keep improving their skill set by using some of the latest tools and technology to help analyse the market further.
MT4 vs MT5 vs MT Supreme Edition
| | MT4 | MT5 | MT Supreme Edition |
| --- | --- | --- | --- |
| Demo | Trade, Zero | Trade, Zero, Invest | Every Account |
| Live | Trade, Zero | Trade, Zero, Invest | Every Account |
| Technical analysis tools | 70+ | 80+ | 130+ |
| Market Sentiment | No | No | Yes |
| Algo Trading | Yes | Yes | Yes |
| Strategy Tester | Yes | Yes | Yes |
| Margin Trading | Yes | Yes | Yes |
| Real Trading | No | Yes | Yes |
For a complete overview of the Admiral Markets account types, please check the account section of our Admiral Markets broker review.
Admiral Markets Supreme Edition MetaTrader: 'Is it worth it?'
Quite simply, yes! MetaTrader is extremely efficient, and the Supreme Edition offered by Admiral Markets makes the trading experience even better, as well greatly improving trading techniques and styles. Although having said that, Admiral Markets may lack certain features when it comes to scalpers as it is more suited to the longer term type of traders, but that is not to say that scalpers shouldn't use the platform.
If you are looking for good MetaTrader brokers, then we suggest that you check our listing for the best mt4 brokers. Also, for those of you who are planning on trading real assets and not just with margin, then you might want to check out our top 10 mt5 brokers.
---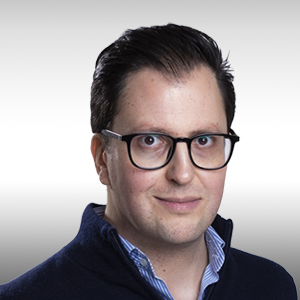 About The Author
Filippo Ucchino
Co-Founder - CEO - Broker Expert
Filippo is the co-founder and CEO of InvestinGoal.com. He has 15 years of experience in the financial sector and forex in particular. He started his career as a forex trader in 2005 and then became interested in the whole fintech and crypto sector.
Over this time, he has developed an almost scientific approach to the analysis of brokers, their services, and offerings. In addition, he is an expert in Compliance and Security Policies for consumers protection in this sector.
With InvestinGoal, Filippo's goal is to bring as much clarity as possible to help users navigate the world of online trading, forex, and cryptocurrencies.
---