If you are thinking about trading with a PAMM account, it is only natural that you would ask yourself, are PAMM accounts safe?
The best PAMM accounts are extremely safe. This is exactly what we will go into more detail on here to help you make the best forex managed accounts choice you possibly can. We will also guide you on how to choose a great fund manager.
Let's get started.
Are PAMM Accounts Safe?
The most important point when dealing with a PAMM account and making sure it is safe, is the broker you choose. If they are well-regulated, then your PAMM account is certainly safe.
When it comes to the software behind the account, profits and losses are distributed automatically, so there will be nothing to worry about there. Of course, any form of trading carries risk and there is no guarantee of profitability.
In this respect, the fund manager you choose is very important since their skill and trading strategy is ultimately what decides if you profit or not.
How to pick a regulated PAMM broker
There are many well-regulated brokers available who provide PAMM accounts. Generally, it is best to go with brokers who have top-tier regulation in place. This includes from bodies like the FCA in the UK, ASIC in Australia, or CySEC in the EU.
A regulated broker like this should always provide a safe trading environment. Segregated bank accounts are always used so your funds stay fully protected, and negative balance protection is frequently offered as standard. This means your account balance will never go negative. You can't lose more than you deposit.
Have a look at our top 10 PAMM Forex Brokers for more help in making the best choice.
How to choose the fund manager to mitigate the risk
As mentioned, choosing an excellent fund manager is one of the best ways you can mitigate risk, and hopefully, make your PAMM account as profitable as possible. Below are some steps in choosing a fund manager.
Look for expert traders
The first point is to look for expert traders with experience. In that regard, we recommend choosing fund managers with at least three years of experience.
Check their trading record
There are several points to check with the trading record of a fund manager to help you decide if they are the best choice for you.
Drawdown: This will help you get a better understanding of the risk levels from a manager.
Consistency: A solid strategy and manager should demonstrate a level of consistency.
Recovery: There will be losses. This can help you understand how quickly a fund manager is able to bounce back from a loss.
How Many Investors: This can be a good indication of how trusted a fund manager is.
Total Equity: Again, higher levels of total equity point to a trusted, and well-performing manager.
Sign the LPOA with the manager
Once you have checked everything over and decided on a fund manager, it is time to start investing. Before that though, you will need to sign a Limited Power of Attorney (LPOA). This document allows the trader to access the funds you make available for him/her to trade. The commissions and other criteria set by the trader will also be included in this document.
Are PAMM Accounts safe FAQ
Is PAMM account safe?
From a technology point of view, a PAMM account is safe only when it is provided by a safe and regulated forex broker. Regarding profits and consistency, this is a matter related to the trader you invest in. That is why you need to be very careful and choose the best fund manager that fits your needs.
How do I know if a Forex broker is legit?
A forex broker is legit to trade with if it is regulated. Licenses are generally shown on the website's homepage at the bottom, or a dedicated page. You can also double-check the records of the regulatory body online to make sure. Apply for a demo account first to try the platform without risking money.
---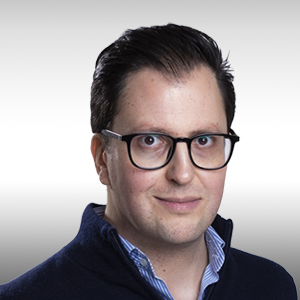 About The Author
Filippo Ucchino
Co-Founder - CEO - Broker Expert
Filippo is the co-founder and CEO of InvestinGoal.com. He has 15 years of experience in the financial sector and forex in particular. He started his career as a forex trader in 2005 and then became interested in the whole fintech and crypto sector.
Over this time, he has developed an almost scientific approach to the analysis of brokers, their services, and offerings. In addition, he is an expert in Compliance and Security Policies for consumers protection in this sector.
With InvestinGoal, Filippo's goal is to bring as much clarity as possible to help users navigate the world of online trading, forex, and cryptocurrencies.
---