AvaTrade Live Account: Opening & Key Information (2023)
You are thinking about opening an AvaTrade live account (79% of retail CFD accounts lose money)?
That is fantastic. The Irish-based broker has been around for many years and has so much to offer.
They are regulated by multiple bodies around the world, provide access to all the top trading platforms, and you have an amazing range of features to choose from (see our AvaTrade account types guide).
To help you along, and to enable you to get the very best out of your AvaTrade account, we have put together this complete guide to opening an AvaTrade live account.
We really hope you can find all the information here that you need to make the process as easy and fast as possible.
AvaTrade Live Account Review – Things to consider first
Prior to opening your AvaTrade account, there are a few things you have to take into consideration. Here we will outline the things you should think of first before taking the first steps on opening your AvaTrade live account.
Consider Opening an AvaTrade Demo Account First
The very first thing you should give some thought to when opening an AvaTrade live account is actually trading through an AvaTrade demo account.
This may certainly seem like a bit of a peculiar thing if you have your mind set on opening a live account. With that said, opening an AvaTrade demo account does open a few great benefits for you.
The major benefit of opening an AvaTrade demo account with AvaTrade, or any other top forex broker, is that you can get to know the features and operations of the broker and the trading platforms they partner with. This will definitely be of help to you when signing-up to an AvaTrade live account.
Things You Should Prepare Before Opening an AvaTrade Live Account
AvaTrade are one of the most compliant forex brokers in the industry. They are regulated across 6 jurisdictions including in Europe, Australia by ASIC, Japan, and South Africa.
This, together with making it one of the safest places to trade, also means that there are a few things which you should prepare in advance. Having these documents ready will simply help you speed up the verification process and start trading as soon as you can after AvaTrade live account opening.
Proof of Identity Document (Passport or Driver's License is Recommended).
Proof of Residence Document (Current Bank Statement or Utility Bill is Recommended)
Once you have these documents, make sure they are in-date to be valid, and capture a clear image of them. This should help reduce the time you have to wait for AvaTrade verification.
Base currencies
AvaTrade base currencies have a variety of range. The base currencies you are offered really depends on your location.
Within the EU, Canada, and Australia, USD and EUR are both offered. In the EU you can also choose CHF as a base currency. In addition, if you are Canada based, you can choose CAD as your base, with Australian traders can select AUD, and Japanese traders JPY.
In South Africa, despite the broker being regulated there, you cannot choose the ZAR as a base currency. Here you can select from USD or GBP. All round still great choices. You can change you base currency through you "My Account" page.
AvaTrade Live Account Opening Tutorial
With your documents ready and prepared, you are all set to get started on opening you AvaTrade live account.
Here we will lead you step by step through the process with images to help along the way. Opening an AvaTrade live account should really only take around 10 minutes to complete. Yes, it really is that easy!
Step 1 – Completing Your Personal Information
The very first step on your journey to trading with an AvaTrade live account is to head over to the homepage. This should direct you to AvaTrade within your relevant jurisdiction. From here, simply click on any of the "Register Now" buttons that you see as depicted below.
The next box you will see is for the registration of your basic personal information. This should be really easy to complete and you simply need your name, email address, and phone number to proceed to the next step of AvaTrade live account opening.
Step 2 – Completing Your AvaTrade Live Account Profile
The next step which follows in setting up your AvaTrade live account is to complete a more detailed account profile. These questions get a little more personal and in-depth but that is nothing to worry about. This simply helps the broker know more about how they can best serve you, and also verify that you are appropriate for trading and determine your suitability for leverage. It is all part of the standard process for all major forex brokers.
The first page you will be greeted with looks like this:
As you can see from above, you will need to confirm your date of birth and also your full address at this point. Easy stuff!
Moving through the page, in the next section as you can see below, you are asked to confirm a little information on any trading experience you may have, and answer a few simple trading related questions. This determines your appropriateness for trading and that you somewhat know what you are doing.
Once you have completed these simple questions you are almost there with your AvaTrade live account. You can also set your password at this point.
You will finally complete your AvaTrade profile by confirming some information about your employment and financial position. Again this simply helps the broker know how to effectively meet your needs. You are then ready to submit your application and get trading.
Step 3 – Choose Your Trading Platform
Choosing your trading platform is a very vital part of the process in signing up with any broker. You will notice from the previous step that before completing your personal profile, you are asked to choose your trading platform from the dropdown menu.
In this menu you can select from the available AvaTrade MT4, MT5 or AvaOptions platform. Duplitrade may also be available if you are in the UK and eligible for AvaTrade spread betting.
Step 4 – Uploading Your Documents to Verify Your AvaTrade Live Account
You have made it through the process and you can now see your AvaTrade dashboard. Exciting times!
There is still the small matter of AvaTrade verification and uploading your documents to take care of. As you will see from the image below, when greeted by your AvaTrade dashboard, simply click the "Upload Documents" button in the left-side menu.
As you can see, you are now directed to the upload documents screen. Simply upload the ID and residence documents which you should have ready and you are very close to being done.
Step 5 – Verification Pending: Your AvaTrade Live Account is Almost Ready
The final step in opening your AvaTrade live account is actually to have your uploaded documents verified. You will then be ready to download your chosen trading platform and start to trade.
AvaTrade verification of your documents should be complete within 24-hours. You will be notified of this after you upload the documents as shown below.
Once the AvaTrade team has examined your documents, you should get a response by email letting you know that your live account verification has been complete.
Verifying Your AvaTrade Live Account Faster
Of course, we all want things to be done just a little bit faster, even if they are already fast. AvaTrade live account verification is usually a very quick process anyway. There are a few things you can do though just to make sure your process goes through as quickly as possible.
Have your identity and residence documents ready to upload right away during the registration process.
Make sure that you have captured full and clear images of these documents to make it easy for the team.
Make sure your ID document has not expired.
Ensure that your residence document contains your address and a date of issue within the previous 3-month period. Also, confirm that these details are the same as you have registered on your AvaTrade live account.
Following these steps of best practice should help to ensure there are no hiccups in completing your AvaTrade account verification as fast as possible.
Our opinions on AvaTrade Live Account
With the process complete, we have noted a few of the benefits that are in store for you if you choose to open an AvaTrade live account.
Advantages of live trading at AvaTrade
There are many advantages you can benefit from through opening an AvaTrade live account. Chief among them are some of the most competitive fixed spreads in the industry. This could really help you make the most out of each trade.
With several accounts to choose from and with some of the best trading platforms in the world in the form of AvaTrade MT4 and MT5 as well as the AvaTrade proprietary platforms and AvaTrade Go mobile platforms, you really have all of the best keys to success at your fingertips.
Highlights of AvaTrade as a broker
If we were to choose just a couple of highlights from the account opening process and AvaTrade as a broker, they would begin with the speed and ease with which the process can be completed. There are no unnecessary steps, and you genuinely can be complete and trading on your AvaTrade live account within minutes.
As a broker, the standout highlight has to be the AvaTrade regulation. They are trusted and transparent around the world, regulated by some of the most respected global financial bodies in 6 jurisdictions. This is impressive and should translate to confidence when trading with your new AvaTrade live account!
---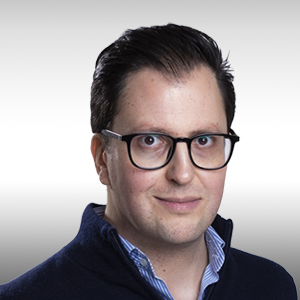 About The Author
Filippo Ucchino
Co-Founder - CEO - Broker Expert
Filippo is the co-founder and CEO of InvestinGoal.com. He has 15 years of experience in the financial sector and forex in particular. He started his career as a forex trader in 2005 and then became interested in the whole fintech and crypto sector.
Over this time, he has developed an almost scientific approach to the analysis of brokers, their services, and offerings. In addition, he is an expert in Compliance and Security Policies for consumers protection in this sector.
With InvestinGoal, Filippo's goal is to bring as much clarity as possible to help users navigate the world of online trading, forex, and cryptocurrencies.
AvaTrade Live Account: Opening & Key Information (2023)
Related Guides
---