How to Become A ZuluTrade Trader in 2023
ZuluTrade is a leading signal provider and copy trading platform that has been in business since 2007. If you have not previously heard of ZuluTrade, then you might want to visit our ZuluTrade Review to get full details of how this broker operates and the various services it offers online traders. In the review, you will learn things like how to become a trader on ZuluTrade, how the broker is regulated and secure, information on account types, and much more.
Let's get going!
How To Become a Trader on ZuluTrade
Becoming a ZuluTrade trader or signal provider is a smooth ride if you follow the instructions below:
Visit the ZuluTrade official website. From there you can navigate to the account opening section, and create an account. This may require you depositing up to $100 to start trading. You will then need to activate the account and choose whether to start with a demo or real account. After selecting an account, choose any of your preferred online brokers that is supported by ZuluTrade.
As a trader you will then have to create your own profile that is unique to you for trading through ZuluTrade.
Signal provider (Trader Account)
Signal providers are traders who have a large following and are willing to share their trading strategies with their followers. The success of their strategies largely determines the fees they charge. As a signal provider on the ZuluTrade platform, you can send a trade signal to your followers either from a demo account or a live account with your preferred online broker.
If you live in the Europe (within the EU), and you want to become a signal provider, you must meet the following requirements:
You must have spent at least 8 weeks trading on the ZuluTrade platform.
You must have less than 30% drawdown in equity.
Your average rate of return must be above 0.015%, or you must maintain average pips of 3 and above.
For prospective signal providers based in the United States, your trading account must comply with the first-in, first-out (FIFO) and no hedging market policy that the NFA has in place for American traders.
Copy-trader
You can also become a copy-trader on the ZuluTrade platform. As a copy-trader, you would have access to copy the trading strategies of the signal providers.
In fact, you can even copy the trading strategies of other copy-traders like you. ZuluTrade's copy-trading services are free; however, you'll be required to pay a small commission for accessing this service.
ZuluTrade Signal Provider Demo Account
ZuluTrade operates a demo account for prospective signal providers or traders to try out their trading skills before switching to a real account where you can use real money. Thankfully, the demo account doesn't have a time limit. This means you can use the demo account for as long as you want till you are confident switching to a live account.
Luckily, the demo and live accounts have practically the same features and functionalities. Using the duo of demo and live account means that you can attract other traders without losing your hard-earned money, signal providers can also use a demo account.
This unique set of circumstances makes it possible for a large number of traders to become signal providers on the ZuluTrade platform and earn commissions.
Advice if you want to become a ZuluTrade Trader
We have grouped these tips into two – one for signal providers and the other for investors. Let's start with the signal providers:
For Signal providers
To be a successful signal provider on the ZuluTrade platform, here are the tips you need to adhere to:
Before you open a trading account as a signal provider, you should try out your trading signal to ensure effectiveness, and also expect some level of time adjustments.
Strive to achieve a certain number of followers or copy-traders. This way, you will not only be a trusted signal provider but you will also make a good income from the commission paid to you.
Clearly describe your strategies for your copy-traders to copy easily.
A diversified portfolio is quite important as the more diversified the portfolio is, the lower the chance of being impacted by market fluctuation.
For Investors
To be a successful investor on the Zulutrade platform, the following are a few important steps you should take on board:
Start investing with a demo account. If you're a new trader and want a little help, we have the ZuluTrade demo account guide, that's right for you.
Before you copy any trading strategy, ensure you are copying from an experttrader with a proven track record of success.
As emphasized above, only copy trade strategies from signal providers that have displayed constant growth over a period of time to avoid losing your hard-earned money if things go south. However, avoid copying traders with zero losing trades, since they may be using risky techniques.
Types of account
ZuluTrade offers two types of accounts to both copy traders and signal providers. These accounts are known as Classic and Profit Sharing accounts. The difference between copy traders and signal providers is that copy traders pay a commission to signal providers for their services. Or simply put, signal providers, earn a commission, while copy traders do not.
The Classic account is designed for professional signal providers or copy traders. It features manual or fully customized copy-trading and standard volume-based commission for signal providers. On the other hand, the Profit Sharing account is generally designed for starters or beginners. Using the Profit-sharing account as a beginner would enable you to learn how copy-trading works, and many other things about copy-trading.
Furthermore, if you're a trader using a profit-sharing account, you will be compensated when you make a profit. Conversely, you could also incur a loss. Another benefit of using a Profit Sharing account is that you will enjoy reduced commissions. To further clarify your mind, read the Profit Sharing Account post, in which we go deep into its features and the difference with the Classic account type.
ZuluTrade Trading Platforms
ZuluTrade has two trading platforms – Platform Zulutrade+ and MetaTrader 4. These trading platforms are equipped with amazing features to help you analyze the financial markets. Among others, these features include ZuluGuard, social trading capabilities, and risk management tools.
In a bid to give investors the flexibility of trading and monitoring their investments on the go, ZuluTrade also provides a mobile app that you can download on your Android, iPad, and iPhone devices. Whether you live in Europe (EU) or elsewhere, you can stay on top of your game with the ZuluTrade mobile app.
ZuluTrade Alternatives
One great ZuluTrade alternative you can turn to is eToro. While ZuluTrade is one of the most trustworthy copy trading services, as we have pointed out in our best forex copy trade services top ten, it is, however, lacking in social trading. eToro is a force to be reckoned with when it comes to social trading. Some of eToro's features include having a huge number of users that you can follow, many of whom boast impressive trading records, and having the ability to filter and analyze past performances through the analytical tools made available by eToro which generally provide very insightful and trustworthy results.
If you want to know more ZuluTrade alternatives, check our ZuluTrade alternatives article to find the best broker for you.
How to become a trader on ZuluTrade FAQ
How does ZuluTrade work?
ZuluTrade works in a simple way: there are the investors (or followers) which copy the strategies of expert traders, the signal providers, which are compensated for their copied strategies.
How do I become a ZuluTrade signal provider?
In order to become a ZuluTrader signal provider, you'll need to meet some criteria and you'll need to be approved by ZuluTrade. You then need a live or demo account to send trade signals.
---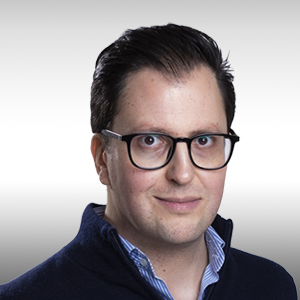 About The Author
Filippo Ucchino
Co-Founder - CEO - Broker Expert
Filippo is the co-founder and CEO of InvestinGoal.com. He has 15 years of experience in the financial sector and forex in particular. He started his career as a forex trader in 2005 and then became interested in the whole fintech and crypto sector.
Over this time, he has developed an almost scientific approach to the analysis of brokers, their services, and offerings. In addition, he is an expert in Compliance and Security Policies for consumers protection in this sector.
With InvestinGoal, Filippo's goal is to bring as much clarity as possible to help users navigate the world of online trading, forex, and cryptocurrencies.
How to Become A ZuluTrade Trader in 2023
Related Guides
---