Can you trade Forex without Leverage?
Trading forex you have no doubt encountered leverage in some form or another. It is often highly accessible and used by a huge number of forex traders to make the whole market more available for all.
What if you don't need or want it though? Can you trade forex without leverage?
Sure. You don't always need one of the High Leverage Forex Brokers. Here we will run through everything you should know if you are considering trading without leverage.
Can you trade forex without leverage?
You will be glad to know that it is indeed possible to trade forex without using leverage. This will require you to have a lot of capital though depending on the lot sizes your broker offers. This amount could range from $1,000 up to as much as $100,000 to cover a full standard lot position.
For this reason, many traders do choose to trade with leverage as a great way to reduce capital requirements if you can effectively manage the risk.
However, leverage it is also a double-edged sword though that you should manage with discipline and care.
Who is most suited to trade forex with no leverage
Those trading forex without leverage are usually those with the largest amounts of available capital in the first place. This means large banks and financial institutions can often trade without needing leverage.
Trading with no leverage really is not ideal for retail traders though since they simply do not often have large amounts of disposable income. With that said, there are some who prefer to trade this way. If that is the case, then you will no doubt be able to choose from a number of brokers that can help you open a trading account with your higher investment amount, and receive some excellent benefits in return.
How to trade forex with no leverage: Forex Brokers for Big Accounts
Trading forex with no leverage can be as simple as these few steps. First of all you need to decide if trading with no leverage is ideal for you, and you can afford it. Once you have done this you will need to find a broker to support your non-leverage trading since some may even require you to apply for leverage.
Once you have found a selection of brokers you will notice that some even include VIP account access and other benefits for large deposits and trading volumes that you can use to your advantage.
For help finding some of these top brokers, you should definitely check out our selection of the best forex brokers big account options available.
Leverage or not: which is better
Whether or not you need, or should choose to trade with leverage, is completely up to you and your own situation. It will really depend on your own objectives, trading strategy, and above all your available funds to decide what you should do.
The main advantage beyond being able to hold forex positions in the longer term with no leverage attached, is that you really reduce your risk by only trading with money you actually have, and not funds borrowed from the broker.
Risks of trading Forex with no leverage
Still, even if you are trading with no leverage, you will find there are risks attached to forex trading. You can certainly still lose money so it is essential that you follow the same best practice in using all available tools and resources to manage your risk.
This includes having a diversified portfolio and setting stop losses to exit losing positions in a disciplined fashion.
Can you trade forex without leverage FAQs?
Do you need leverage to trade forex?
Even though leverage may be offered and accessible, you don't absolutely need to use it. For many though it is the practical solution to avoid having to deposit huge funds in order to open positions with no leverage.
What is the lowest leverage in Forex?
Leverage typically ranges from 2:1 up as far as 500:1 or more in some cases. This will depend on your broker's regulation since some put strict caps on the leverage amounts. The lowest available leverage though should be 2:1.
---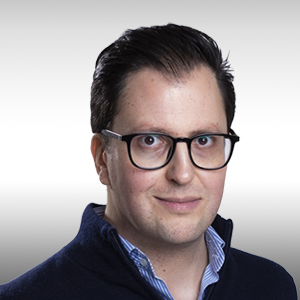 About The Author
Filippo Ucchino
Co-Founder - CEO - Broker Expert
Filippo is the co-founder and CEO of InvestinGoal.com. He has 15 years of experience in the financial sector and forex in particular. He started his career as a forex trader in 2005 and then became interested in the whole fintech and crypto sector.
Over this time, he has developed an almost scientific approach to the analysis of brokers, their services, and offerings. In addition, he is an expert in Compliance and Security Policies for consumers protection in this sector.
With InvestinGoal, Filippo's goal is to bring as much clarity as possible to help users navigate the world of online trading, forex, and cryptocurrencies.
---