Are stocks available for trading with Oanda? Let's find out
Are you a beginner and wondering whether or not you can trade stocks on Oanda?
If yes, then read this post till the end. Oanda is a leading online broker offering a wide range of financial services, including CFD commodities, bonds, metal, indices, and forex.
You can read our oanda review for an in-depth knowledge of this broker and to fully understand the types of products and services offered by Oanda.
Can you trade stocks on Oanda?
No, you cannot trade stocks on Oanda. The reason is that Oanda does not offer stocks in its list of financial instruments. However, you can only trade CFDs on forex, indices, metals, commodities, and bonds.
Alternatives to Stocks Trading with Oanda
While Oanda doesn't offer direct stock trading on its platform, there are some brokers that allow direct stock trading. You can read our guide on the best oanda alternatives to make an informed decision of the choice of a broker.
Meanwhile, find below the top 3 Oanda alternatives for stock trading:
Trading 212 is one of the best online brokers that allows direct stock trading. This broker has an Invest Account where you can trade real stocks and ETFs. To start using the account, you need to deposit a minimum of $1 in the account.
The Invest Account lets you trade over 3,000 stocks from 7 different major stock exchanges. Additionally, fractional shares trading can be done with Trading 212. Trading has a responsive customer support team that you can rely on to guide you through all the processes.
eToro is one of the foremost social or copy trading platforms on the market. If you're a beginner with little or no knowledge on stock trading, eToro lets you copy the trading strategies of professionals so that you also make profits. However, if the market moves in the opposite direction, you will equally lose money.
With as low as $200, you can open a trading account on eToro to start trading stocks directly. As a matter of fact, eToro has more than 950 real stocks in its financial collections. Plus, the broker's pricing is highly competitive.
Admiral Markets is another great Oanda alternative for stock trading. This broker boasts of several financial instruments in its assets class. Like Trading 212, Admiral Markets has an Invest Account where you can directly trade stocks and ETFs. The minimum deposit is also $1. Admiral Markets supports around 3400+ stocks from 15 different stock exchanges.
What's more? Fractional shares trading is available and commission is from $0.02 for stocks and ETFs.
What can you trade on Oanda?
The following are some of the financial instruments you can trade on Oanda:
Forex
Oanda offers more than 70 forex pairs for you to trade. All the major pairs available (EUR/USD, GBP/USD, USD/JPY, GBP/EUR, USD/CAD, AUD/USD, NZD/USD). The spreads start from 0.6 pips on EUR/USD.
CFD Indices
Oanda offers 14 CFD indices, including UK 100, US SPX 500, Europe 50, Australia 50, Germany30, Japan 225 all available. The spreads start from 0.8 pips on UK100.
CFD Bonds
Oanda offers 6 CFD bonds, including Bund, UK 10Y Gilt, US 10Y T-Note, US 2Y T-Note, US 5Y T-Note, US T-Bond. The Spreads start from 1.4 on US 2Y T-Note.
CFD Metals
Over 23 CFD metals can be traded on Oanda. Plus, there is a wide range of gold and silver trading options against 10 currencies. The spreads start from 2 pips on Silver/JPY.
CFD Commodities
Oanda offers 8 CFD commodities on its trading platform. These CFD commodities include Brent and Texas Oil, Copper, Corn, Soybeans, Natural Gas, Sugar, and Wheat. The spreads start from 0.6 on Natural Gas.
---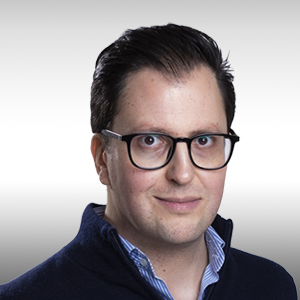 About The Author
Filippo Ucchino
Co-Founder - CEO - Broker Expert
Filippo is the co-founder and CEO of InvestinGoal.com. He has 15 years of experience in the financial sector and forex in particular. He started his career as a forex trader in 2005 and then became interested in the whole fintech and crypto sector.
Over this time, he has developed an almost scientific approach to the analysis of brokers, their services, and offerings. In addition, he is an expert in Compliance and Security Policies for consumers protection in this sector.
With InvestinGoal, Filippo's goal is to bring as much clarity as possible to help users navigate the world of online trading, forex, and cryptocurrencies.
Are stocks available for trading with Oanda? Let's find out
Related Guides
---