Closing a Forex Trading Account: How to and FAQs
At InvestinGoal, we adhere to strict standards to ensure an unbiased review process. We conduct our reviews by examining each broker's offering and performance across 4 key categories. A final rating is produced for each forex broker based on a total of 187 data points. Learn more about our review process and methodology.
Among the topics we covered you can find answers about here are:
How to close a forex account
What to do before and after closing your account
Whether you can open a new forex account
Answers regarding taxes and fees
Other questions regarding closing forex accounts
To-do list before closing your forex broker account
Before closing your trading account you need to do these things:
Close all open trading positions
Withdraw funds from your account
Download the account statement from your trading platform.
These steps are important because they allow you both to get your money back (which might otherwise be lost) and to be ready for whatever comes after closing your account.
Close your open trades: Closing open trades is the first step in that you can only close them when you want to. This means that you can decide whether to close them at a loss or wait for them to go positive. If you close your account with open positions, the broker will automatically sell them regardless of market movements.
Withdraw the funds from the account: You will not be able to withdraw all your funds if the trading positions are open, which is why it's also important to close the trades. In fact, if you do not do so, you have to make two withdrawals: one before closing the positions, and one after. This way the broker charges withdrawal fees twice. Instead, it is more convenient to do everything at once.
Download the account statement: The last step is to download the account statement (year by year) in order to be ready and prepared for any accounting issue. If it is 2023 and you opened the account in 2020, download the account statement 2020-2021, 2021-2022, 2022-2023. This will give you direct access to your trading account information in case of tax assessments in your country.
If you do not download the account statement, you can still obtain it by contacting the broker. However, it is a time-consuming procedure. You should contact the broker if any issues should come up.
How to close a forex broker account
Generally speaking, most brokers require the user to contact them to close their fx trading accounts. Others, however, may provide an online account termination form to start the procedure. You can contact the broker by live chat, e-mail, or phone.
The broker after that will start the process to delete the account. It takes 2-3 business days to be completed. For instance, here are a couple of examples taken from 2 brokers with different approaches: eToro and HYCM.
With eToro you can close the account via their account termination form which can be found right on their platform, while HYCM requires you to send a written request via e-mail.
Example number 1: eToro
Login into your forex account and head to your dashboard to find the "account" section. From there, scroll down until you find the "Close your eToro account" button.
Now, eToro will ask you why you want to close your account. Select the appropriate category and specify your reason.
Lastly, you have to confirm your choice and eToro will inform you of "what's going to happen."
Example number 2: HYCM
Oppositely to eToro, HYCM requires a written e-mail to request the account closure and also to inform your account manager. You cannot start the account closing procedure directly on your trading platform, but you have to contact the broker first.
Remember to always close any open positions first-hand and withdraw your funds before you contact customer service.
Is it possible to open another fx trading account?
Generally, it is possible to open another trading account with the same broker. If the broker with whom you closed the account doesn't allow you to open another one, you can use the same details (e-mail, phone number, and personal data) and open a new profile with other forex brokers. You will need to follow the KYC procedure again.
Does closing a fx trading account charge a fee?
Closing an account does not charge any fees. The only fee you might get charged is a withdrawal fee whenever you withdraw the funds before closing the account. Closing your trading account is convenient if you do not use it. In fact, very often brokers charge inactivity fees if you do not use your trading account. These fees can be as high as $10 per month in the case of eToro, Markets.com, or HYCM. Many others such as FP Markets, IC Markets, and Interactive brokers do not charge inactivity fees.
Warning
CFDs are complex instruments and come with a high risk of losing money rapidly due to leverage. Between 74-89% of retail investor accounts lose money when trading CFDs. You should consider whether you can afford to take the high risk of losing your money.
Do I still have to pay taxes on a closed trading account?
It depends on your country of residence. If it's required then yes. Generally speaking, taxes need to be paid the following year. For example, If the account gets closed in June 2023, you will need to pay taxes in 2024 on the trades you made between January 2023 until June 2023.
This is why it's important to download the account statement before closing the trading account. If you have already closed it and you cannot download the account statement, you should contact the broker and ask for it.
Many brokers, depending on the local laws they are subjected to, are required to keep your trading record even if you close your trading accounts. This time can change from dealer to dealer and from regulator to regulator. For instance, here's how few of the most famous fx brokers in the world deal with this matter.
Warning
CFDs are complex instruments and come with a high risk of losing money rapidly due to leverage. Between 74-89% of retail investor accounts lose money when trading CFDs. You should consider whether you can afford to take the high risk of losing your money.
Can a forex broker unilaterally close your trading account?
A broker can close your forex account against your will only if T&Cs are violated.
Generally, fx brokers can close accounts if:
You commit illegal actions on the platform (e.g. reverse engineering the trading platform in order to hack it or take advantage of it)
You provide wrong or deceptive details about your identity
You use software or other methods to tamper the platform
You engage in forbidden trading techniques in any financial markets such as hedging or scalping (though only market-makers make them forbidden)
You take advantage of the platform's error to gain a personal benefit
You take advantage of the broker's bonus T&C (e.g. spamming e-mails)
What happens to traders' personal data?
Whether you are trading in the foreign exchange market or other markets, brokers are obliged to archive the personal info of their clients for a period of at least 5 years. It's mandatory for the broker to maintain this data because they may be needed by law enforcement or tax agencies in case there are doubts about the trader's behaviour when it comes to taxes or law.
After the mandatory period of at least 5 years (or more depending on the regulation of the broker, as you can see in the table below), the broker deletes all the personal details of the client.
Warning
CFDs are complex instruments and come with a high risk of losing money rapidly due to leverage. Between 74-89% of retail investor accounts lose money when trading CFDs. You should consider whether you can afford to take the high risk of losing your money.
Be careful that if you're trading forex with an unregulated broker, your personal data (including your phone number) may be sold to third parties. If you're unsure whether or not your broker is licensed, take a look at this article.
Closing the account with a scam forex broker
In case the broker is a scam, you will not be able to follow the steps mentioned above. Scam fx dealers in fact do not allow the user to withdraw the money. They also will not delete your data, but resell it to other scammers so that they can contact you to open an account with them.
Recovering money in these cases is difficult, if not impossible. In fact, the only hope is to contact your bank or credit institution, and ask for a chargeback. The success of the chargeback does not depend on the bank, but on factors outside the bank itself. This is the main reason why trading with a reputable dealer is important.
---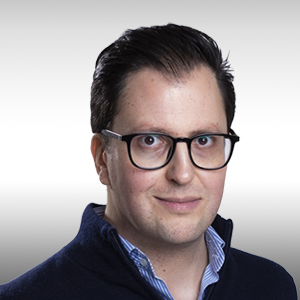 About The Author
Filippo Ucchino
Co-Founder - CEO - Broker Expert
Filippo is the co-founder and CEO of InvestinGoal.com. He has 15 years of experience in the financial sector and forex in particular. He started his career as a forex trader in 2005 and then became interested in the whole fintech and crypto sector.
Over this time, he has developed an almost scientific approach to the analysis of brokers, their services, and offerings. In addition, he is an expert in Compliance and Security Policies for consumers protection in this sector.
With InvestinGoal, Filippo's goal is to bring as much clarity as possible to help users navigate the world of online trading, forex, and cryptocurrencies.
Closing a Forex Trading Account: How to and FAQs
Related Guides
---