How to Change your DEGIRO Basic Account to a Custody Account
Is it permitted by DEGIRO to change basic to custody accounts?
This is exactly the question we will answer here along with highlighting some of the key differences between these account types so you can make the best choice for you.
Can I change my DEGIRO Basic account to a Custody account?
According to the broker, it is not possible for you to change your basic account to a custody account since they both have different purposes.
The main differences between these two account types are related to fees, and the lending of shares by DEGIRO.
What to do to have a DEGIRO Custody Account
Creating a Custody Account with DEGIRO is no longer possible: all new clients must create a Basic Account.
Customers who have opened a custody account in the past, on the other hand, could keep it and may continue to use it.
Open a DEGIRO Basic Account
(Investing involves risk of loss)
What are the reasons to wish for a Custody account?
The key differences between a basic and custody account are mainly around fees and lending.
The fees are significantly lower with a Basic Account. Even so, the DEGIRO Custody Account still provides extremely low fees that can rival any competitor in the industry.
Share lending is another key difference. This does not happen at all on Custody Accounts, though with a Basic Account DEGIRO can lend out your shares to third parties with some conditions attached that still very much protect your holdings.
Further differences
There are several other differences to note.
Mainly the fact that the Basic Account is built around, and provides access to many leveraged products like options, futures, and warrants. You will not find these products tradable on a Custody account which is only really focused on a pure stockbroking experience of trading the real asset at all times. Our table below provides more details on this.
For the most in-depth comparison, you can read our specific guide on DEGIRO basic vs custody profile to see everything highlighted in detail.
| DEGIRO Basic vs DEGIRO Custody | Basic Account | Custody Account |
| --- | --- | --- |
| Low Fees | Yes | Yes |
| Trade Shares, Bonds, Investment Funds, and Trackers (ETFs) | Yes | Yes |
| Trade Leveraged Products and Warrants | Yes | No |
| Free dividend and coupon processing | Yes | No |
---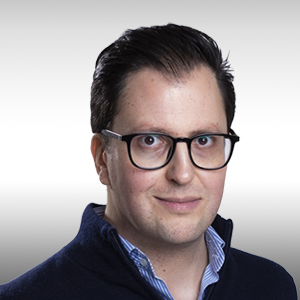 About The Author
Filippo Ucchino
Co-Founder - CEO - Broker Expert
Filippo is the co-founder and CEO of InvestinGoal.com. He has 15 years of experience in the financial sector and forex in particular. He started his career as a forex trader in 2005 and then became interested in the whole fintech and crypto sector.
Over this time, he has developed an almost scientific approach to the analysis of brokers, their services, and offerings. In addition, he is an expert in Compliance and Security Policies for consumers protection in this sector.
With InvestinGoal, Filippo's goal is to bring as much clarity as possible to help users navigate the world of online trading, forex, and cryptocurrencies.
How to Change your DEGIRO Basic Account to a Custody Account
Related Guides
---