What is the difference between Scalping and Day Trading?
You may be thinking of getting involved in day trading or scalping and wondering, what exactly the differences are. After all, both involve trading regularly on a daily basis and within the same trading session with no positions typically held overnight.
Before you start your search for the forex scalping broker though, you should note the many differences between scalping and day trading.
Here we will take a closer look at these differences, how they impact trading, and which strategy may be the most suitable for you.
Let's get started!
Scalping VS Day Trading: Main difference
In fact, scalping and day trading are essentially two very different trading strategies. Scalping focuses on very short-term positions that are to be closed again sometimes within seconds.
Day trading though has more focus on actual performance even if the positions are still to be closed by the end of the day.
Scalping VS Day Trading: How to differentiate
Understanding the difference between these two, and other trading strategies is vital when choosing the ideal one for you. There are several key factors we can examine to point to the differences between scalping, and hedging.
The first is the timeframe. We have already mentioned that this is much shorter when scalping. Scalpers will often typically require much higher leverage to squeeze profits from the extremely small moves in their positions. This can amplify profits but also do the same for losses.
As a result, the profits from scalping are immediate, whereas day trading profits can be seen at the end of the session. Below the chart notes some of the key differences in important areas between the two:
| Feature | Scalping | Day-Trading |
| --- | --- | --- |
| Timeframe | 1-2 Minutes | 1-2 hours |
| Broker characteristics | Low spreads, fast order execution, no requotes | Low spreads |
| Risk | Riskier | Risky |
| Trade size | Small | Average |
| Results | Immediate | At the end of the day |
| Number of Trades | Dozens for day | Very few per day |
Scalping: Definition and how it works
Scalping consists of traders who take advantage of tiny movements in an asset that happens in very short spaces of time. This means a scalper will typically open and close several often large positions within just a few minutes.
This means with scalping there is potential to make a profit within just a few minutes though high leverage is often used to take advantage of these very small movements which can make it a risky strategy.
Scalping Features
There are a few things to look out for in a broker that you will definitely need if you want to be successful in scalping.
These are a very low spread in order to maximize profit potential, a highly liquid market to ensure your orders can be quickly filled, and a broker with lightning-fast execution so you can get in and out of the positions at the right time and without slippage.
To find an ideal broker you will certainly want to read our top 10 best scalping forex brokers that feature some of the very best.
Day Trading: Definition and how it works
Day trading, as the name suggests, is a strategy that focuses on opening a smaller number of positions, between one to three, in a day. These positions are typically kept open for several hours but always closed before the end of the trading session.
Since these trades tend to garner higher profits than scalping, there tends to be less need for very high leverage. This reduces the risks although they are still significant and day trading requires detailed knowledge of the market alongside great attention to detail and constant monitoring in order to be successful.
Day Trading Features
There are many important features of being a day trader but certainly a detailed knowledge of the market from a technical, and fundamental view is essential.
Beyond that, risk management and trading discipline play key roles. You should only ever invest as much as you are comfortable with losing while you also need to have patience in accepting you won't win every trade, but a decisiveness to understand when to exit both profit-making, and losing trades.
Which trading strategy is better
It is safe to say that no single technique is better than the other. There may be one that is more suited to you, and this will come down to your own levels of comfort, the style of analysis you prefer to do, the available time you have, and many other factors culminating in your overall trading goals.
This is why it becomes important to learn and familiarize yourself with these, and other strategies to find one that is an ideal fit for your own personal trading style.
Demo accounts to find your trading strategy
An excellent place to start thinking and investigating which strategies may be the best for you, is a demo account. These are risk-free and designed to simulate a real trading environment perfectly, but with virtual funds.
A demo account, therefore, makes for the perfect broker, trading platform, and strategy testing ground at no risk to you. They are offered by almost every top broker which makes them very accessible.
If you want to learn more about opening a demo account, the best place to start would be here with our top 10 best forex demo account to find the best offering with unlimited demo accounts available.
Difference between Scalping and Day Trading FAQs
Is scalping better than day trading?
This really depends on you and on your timeframe. Scalpers will need to constantly monitor the market to keep opening and closing several positions in a day. Day Trading instead requires you to hold onto very few positions for hours in a single day.
How many trades do scalpers do in a day?
Scalping is a very quick and fast-paced strategy in which you benefit from small price movements. The philosophy is to make small, quick profits. The number of trades for scalpers can reach a hundred per day.
---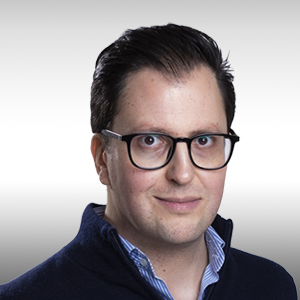 About The Author
Filippo Ucchino
Co-Founder - CEO - Broker Expert
Filippo is the co-founder and CEO of InvestinGoal.com. He has 15 years of experience in the financial sector and forex in particular. He started his career as a forex trader in 2005 and then became interested in the whole fintech and crypto sector.
Over this time, he has developed an almost scientific approach to the analysis of brokers, their services, and offerings. In addition, he is an expert in Compliance and Security Policies for consumers protection in this sector.
With InvestinGoal, Filippo's goal is to bring as much clarity as possible to help users navigate the world of online trading, forex, and cryptocurrencies.
What is the difference between Scalping and Day Trading?
Related Guides
---