eToro Corporate Account Review
Have you decided to open an eToro corporate account but you are unsure where to start?
Luckily, you are in the right place. We have been there, do it, and got the t-shirt when it comes to opening an eToro professional account.
Through this article, as with our eToro account guides and eToro trusted reviews, we will use every ounce of our experience to make sure that you can find the easiest route possible to open your own eToro corporate account.
We will guide you through each step of the process, and use some helpful images to illustrate the points and provide the most convenient guidance.
Discover the eToro Corporate Account
(77% of retail investor accounts lose money when trading CFDs with this provider. You should consider whether you can afford to take the high risk of losing your money)
How to Open an eToro Corporate Account
Here are our steps to opening your eToro corporate account explained in detail:
Consider Opening an eToro Demo or Live Account First
Regardless the size or nature of your business or trading account, it can never be harmful to begin with an eToro review and then a demo account when first start using this broker.
eToro is one of the biggest and best brokers in the industry. Opening an eToro demo account is very easy. Just complete a basic sign-up form with your personal information, and you are ready to start some trading on your demo account with no risk at all.
Opening an eToro live account is something which is also relatively easy. Our guide will help you along with that too. In fact, opening a regular live account is something which you must do prior to being approved for your eToro corporate account.
You have to be approved to open an eToro corporate account?
Yes. There are several factors which need to be approved when you are opening an eToro corporate account. In part, this is due to ESMA regulations and the fact that, as a corporate account holder, you will have access to increased leverage in many cases.
Things You Should Prepare Before Starting to Open an eToro Corporate Account
Similar to eToro live account verification, there are several documents which you should prepare when opening a new eToro corporate account:
Passport and utility bill for all shareholders and directors of the company (issued within the last 3 month and showing name and address)
Memorandum and articles of association.
Certificate of incorporation and certificate of directors.
Certificate of shareholders.
Certificate of good standing (not older than 3 months)
Financial or bank statements for the company for the past 3 months.
Utility bill showing the name and address of the business which has been issued within the last 3 months.
A special eToro corporate account questionnaire is also required to be completed. This form asks for all of your company and shareholder information. You will also require an LEI (Legal Entity Identifier). Again, this is to conform with EU regulations since 2018.
eToro Corporate Account Opening Tutorial
Here's the actual procedure step by step.
Step One – Submit Your Documents
There are a couple of ways in which you can start the first steps of opening your eToro corporate account.
You could go the route of opening a demo account to try it out, moving through to opening an eToro live account before finally switching over to a corporate account.
On the other hand, if you know what you want and are confident that you meet the criteria, you can go straight for corporate account approval.
If you have all you documents ready, simply head on over to eToro and open a support ticket.
Through this support system, you can select the reason for opening your ticket, we have selected account verification. You can then proceed to attach your documents to the ticket, and a short note that you are relating your query to open a corporate account.
Step Two – Communicate Your Requirements With an Account Manager
Between 24-48 hours after submitting your corporate account documents, you should receive contact from your eToro account manager. They will guide you on the documents you have submitted and whether or not these are acceptable for the opening of your eToro corporate account. If they are, then you can proceed to the next step.
If you require modifications to some of the documents you have submitted, or additional documents to be submitted, then the account manager will let you know.
Step Three – Complete you eToro Account Profile
As an eToro corporate account holder, you will receive many benefits in terms of the leverage you can access and other benefits similar to those accessed when you join the eToro club as an individual trader. If you're interested in this topic, check our guide on the eToro Membership Levels.
Despite this elevated position and benefits, you will still have to complete your account trading profile. This lets your eToro account manager know how they can best meet your needs as a trader.
The account profile completion is very simple and just confirms some of your personal information and has you complete a short quiz related to trading.
From completing this section, if you have not already done so with your eToro corporate account manager, you will be ready to make your first deposit.
Step Four: Making Your First eToro Corporate Account Deposit
When registering your eToro corporate account, don't forget that the minimum first-time deposit should be $10,000.
This is the minimum deposit for opening an eToro corporate account. Also, it must be processed by a payment method which is in your business name. This can be with any of the methods which eToro accept for deposit as long as they are in the name of your business.
Don't worry, if you are having any difficulty or have questions throughout the process, you can contact your eToro account manager at any time and they will help you through.
Now that you have completed your first deposit on your eToro corporate account, you, or any member of you company who has power of attorney to trade (this documentation must also be signed and submitted) can get to work on some of the fantastic markets which eToro has to offer.
Getting Your eToro Corporate Account Verified Faster
Getting your eToro corporate account fully verified can be a slightly slower process than verifying your live account. This is caused by the increased amount of documentation required and a number of other common mistakes which potential eToro corporate account holders make. We can help you try to resolve these issues.
How can you speed up eToro corporate account verification?
The best thing you can do in order to speed up the process is to have all of you documentation ready and correct. This is not always an easy task.
Though it can be complex and time consuming to gather these documents together, we hope that you will use the document listing at the top of the guide to help you speed things up. If you have all of these documents ready and correct before contacting your account manager in the first instance, then a lot of time can be saved.
Another thing you can do is follow the instructions of your account manager or support team member, and reply to correspondence on open tickets without delay. This gap in time is what causes much of the delay when verifying accounts.
Knowing the minimum deposit of at least $10,000 and having this ready to deposit should also help to expedite the process of opening your account. Also, a common thing which many forget is to make sure that your payment method is registered to your business and not to you or any other director personally.
This should help avoid confusion and delays with deposits.
eToro is a multi-asset platform which offers both investing in stocks and cryptoassets, as well as trading CFDs.
Please note that CFDs are complex instruments and come with a high risk of losing money rapidly due to leverage. 77% of retail investor accounts lose money when trading CFDs with this provider. You should consider whether you understand how CFDs work, and whether you can afford to take the high risk of losing your money.
Past performance is not an indication of future results. Trading history presented is less than 5 complete years and may not suffice as basis for investment decision.
Copy trading is a portfolio management service, provided by eToro (Europe) Ltd., which is authorised and regulated by the Cyprus Securities and Exchange Commission.
Cryptoasset investing is highly volatile and unregulated in some EU countries. No consumer protection. Tax on profits may apply.
eToro USA LLC does not offer CFDs and makes no representation and assumes no liability as to the accuracy or completeness of the content of this publication, which has been prepared by our partner utilizing publicly available non-entity specific information about eToro.
---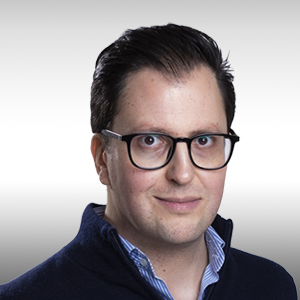 About The Author
Filippo Ucchino
Co-Founder - CEO - Broker Expert
Filippo is the co-founder and CEO of InvestinGoal.com. He has 15 years of experience in the financial sector and forex in particular. He started his career as a forex trader in 2005 and then became interested in the whole fintech and crypto sector.
Over this time, he has developed an almost scientific approach to the analysis of brokers, their services, and offerings. In addition, he is an expert in Compliance and Security Policies for consumers protection in this sector.
With InvestinGoal, Filippo's goal is to bring as much clarity as possible to help users navigate the world of online trading, forex, and cryptocurrencies.
---