How to Trade eToro Cryptocurrencies
At InvestinGoal, we adhere to strict standards to ensure an unbiased review process. We conduct our reviews by examining each broker's offering and performance across 4 key categories. A final rating is produced for each forex broker based on a total of 187 data points. Learn more about our review process and methodology.
Below content does not apply to US users
In this article we will discuss the cryptocurrency investment service offered by eToro, and everything you should know before opening an account with the broker.
You will find information such as.
Why we consider eToro a good platform for investing in cryptocurrencies
How to buy and sell cryptocurrencies on eToro
About staking
What cryptocurrencies are available on the broker
Is buying cryptocurrencies on eToro worth it?
Compared to other platforms for investing in cryptocurrencies, eToro offers the most user friendly for users. The service offered by eToro is also great, as it offers a large number of crypto assets with flat fees of 1% and a minimum investment of $10.
Each cryptocurrency on eToro has its own dedicated page within the platform, where traders can discuss and exchange opinions in the merits of the cryptocurrency or related token. You can also check the price chart, read analysts' opinions on the market, or even read news related to the cryptocurrency.
In addition, eToro allows you to invest not only in real cryptocurrencies, but also in derivatives. In fact, on eToro you can invest in cryptocurrencies in CFDs by shorting the cryptocurrency or buying in leverage.
In addition to cryptocurrencies and tokens, eToro also offers numerous cryptocrosses that bring the total number to over 100 crypto instruments.
As with other trading platforms, eToro allows you to Enter custom alerts and notifications with price alerts.
How to buy cryptocurrencies on eToro
1. Open an eToro account
Before opening a live account, you can open a free unlimited demo account that allows you to try out all the features of the platform without risking losing your money.
After this trial period has passed, you can proceed with opening a live account and, thus, with cryptocurrency trading. (77% of retail investor accounts lose money when trading CFDs with this provider. You should consider whether you can afford to take the high risk of losing your money)
2. Select the cryptocurrency
Two paths can be chosen:
Use the search bar at the top
Use the "markets" section of the platform
Once you have chosen the cryptocurrency you want to invest in, select and click on "invest," as shown in the image below taken from the eToro account.
3. Choose how to invest
On eToro you can decide whether to invest in real cryptocurrencies, or invest in cryptocurrencies as CFDs.
In the first case, you will simply select "buy" by setting the leverage "x1." The words "you are buying the underlying asset" will then appear, indicating that you are actually buying the cryptocurrency.
In the second case, on the other hand, you will be able to invest in CFDs by setting a leverage other than "x1," or by selecting "sell" in order to shorts the market.
4. Select the amount
The minimum amount to invest on eToro for each cryptocurrency is $10.
You will be able to choose whether to reason in countervalue in Dollars, or reason in cryptocurrency units where 1 unit corresponds to 1 token/coin.
To do this, you can change the mode by clicking on the button you will find on the right-hand side that bears either the heading "amount" or the heading "units," as shown in the following image.
5. Open the trade
Once you have selected just all the parameters and checked that they are right, you can complete the investment by selecting the "open position" item that you can find in the blue box below.
Next you can check the status of the investment in the "Portfolio" section: this will, in fact, allow you to check if the position has been opened correctly, as you can see in the following image.
How to sell cryptocurrencies on eToro
To sell cryptocurrencies purchased or transferred on eToro, you will need to go to the "portfolio" section of the trading platform.
This section will contain all the cryptocurrencies that the eToro user has purchased.
To sell one, we will need to click on the cryptocurrency we want to sell. After the click, a window will appear with all open positions on the selected cryptocurrency. In this case, we have two open positions in bitcoin.
To sell, we will need to click on the "close" button (corresponding to the position) that will be on the right side of the screen. After the click, a window will open summarizing the details of the position.
If the position has sufficient volume, or is in extreme gain, the user will be able to close only a portion of the position as shown in the image.
Stacking on eToro: what cryptocurrencies is it available for?
Stacking is a reward system that rewards users who own a certain cryptocurrency.
Through this system, eToro distributes monthly small grants to all traders who have actually bought (and not in CFDs) ADA and TRX cryptocurrencies.
Stacking is recognized only when the user keeps the crypto position open for at least 10 days on ADA, and 8 days on TRX.
The reward is not the same for all users. In fact, the higher the level within the eToro club, the greater the reward provided by the broker.
| eToro club tier | Stacking reward |
| --- | --- |
| Bronze | 75% |
| Silver | 85% |
| Gold | 85% |
| Platinum | 85% |
| Diamond | 90% |
| Platinum+ | 90% |
List of cryptocurrencies available on eToro
More than 70 different cryptocurrencies are available on eToro.
Here in the table you can find the full list of cryptos available on eToro's platform.
Alternatively, you can visit eToro directly as it allows free access to the trading platform even without registration. (77% of retail investor accounts lose money when trading CFDs with this provider. You should consider whether you can afford to take the high risk of losing your money)
In any case, to be able to buy and sell cryptocurrencies (even with virtual money from the demo account), you will need to register.
eToro cryptocurrencies list
$CHZ
1INCH
AAVE
ADA
ALGO
ALICE
AMP
ANKR
APE
API3
ATOM
AVAX
AXS
BAL
BAND
BAT
BCH
BICO
BNB
BNT
BTC
CELO
COMP
CRO
CRV
CTSI
DASH
DOGE
DOT
DYDX
ENJ
ENS
EOS
ETC
ETH
FET
FIL
FTM
FTT
GALA
GRT
HBAR
IMX
KNC
LINK
LPT
LRC
LTC
MANA
MATIC
MIOTA
MKR
NEO
OGN
OXT
QNT
REN
SAND
SHIBxM
SKALE
SNX
SOL
SRM
STORJ
SUSHI
THETA
TRON
UMA
UNI
XLM
XRP
XTZ
YFI
ZEC
ZRX
---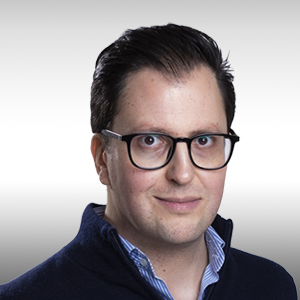 About The Author
Filippo Ucchino
Co-Founder - CEO - Broker Expert
Filippo is the co-founder and CEO of InvestinGoal.com. He has 15 years of experience in the financial sector and forex in particular. He started his career as a forex trader in 2005 and then became interested in the whole fintech and crypto sector.
Over this time, he has developed an almost scientific approach to the analysis of brokers, their services, and offerings. In addition, he is an expert in Compliance and Security Policies for consumers protection in this sector.
With InvestinGoal, Filippo's goal is to bring as much clarity as possible to help users navigate the world of online trading, forex, and cryptocurrencies.
How to Trade eToro Cryptocurrencies
Related Guides
---
Better Informed
Find and Compare The Best
Online Broker For You