How to open an eToro Islamic Account
At InvestinGoal, we adhere to strict standards to ensure an unbiased review process. We conduct our reviews by examining each broker's offering and performance across 4 key categories. A final rating is produced for each forex broker based on a total of 187 data points. Learn more about our review process and methodology.
Below content does not apply to US users
Are you looking to open an eToro live account but you need one which fits Islamic users?
You have arrived at the right place. We have full details of how you can apply for and open an eToro Islamic account (77% of retail investor accounts lose money when trading CFDs with this provider. You should consider whether you can afford to take the high risk of losing your money.)
This account will perfectly abide by Shariah law, and fulfil every requirement you have when trading on an Islamic account (you can check our eToro account types guide to see a broader picture).
In this post, we will guide you through exactly what you need to do in order to get your eToro Islamic account up and running.
Let's get started.
What are Islamic Accounts?
An Islamic trading account is a specialized type of account offered by many of the top forex brokers. These accounts are designed to conform to Islamic laws knows as Shariah Law.
The most important key principal of the eToro Islamic account and all others is that it should not earn, or pay interest in any form in order to comply with the laws. This is considered to be exploitation under Islamic law.
With that in mind, this means that the eToro Islamic account cannot charge interest in any form. One of the vital areas where this comes into play is in overnight charges and swap fees. There cannot be any.
This also applies to other fees for account management and loans. Leverage trading is based on a loan from the broker, and therefore, a true Islamic account, as offered by eToro must provide for no-interest leverage.
More Information About the eToro Islamic Account
An eToro Islamic account fulfils all of the requirements of an Islamic account which complies with Shariah law. When you open an Islamic Account with eToro, you will receive an account with the following conditions:
There will be absolutely no interest charged on positions that you are holding for more than 24-hours. There will also be no additional rollover commissions charged on your eToro Islamic account.
Anyway, these are key principles of any Islamic Account, but given the size and well-respected reputation of eToro, you can be assured that eToro is safe and that they will stick by their word (this is something that we have deepened in our eToro review as well). They would not be regulated by the likes of FCA in the UK and CySEC in the EU if they did not run a highly transparent operation.
Furthermore, as an eToro Islamic account holder, you will benefit from no commissions of fees for account management. The only way in which the company makes money is from the spread. This is perfectly complaint with Shariah law, and the eToro spreads are highly competitive when compared with other major broker.
Since leverage is technically a loan from the broker, this will be provided to eToro Islamic account holders free of an interest. This means with just a minimal deposit, you can benefit from trading with up to 1:30 leverage on an interest-free basis.
The minimum deposit required in order to open an Islamic account with eToro is $1,000.
How to Sign-up for an eToro Islamic Account
The process of signing up for an eToro Islamic account is relatively simple. Here we will guide you through the three steps which you need to follow in order to get you Islamic account up and running.
Open and eToro Live Account
The very first thing you need to do when opening an eToro Islamic account is to open a live account. This means following the same steps which you will find in our Opening an eToro Live Account Tutorial. (77% of retail investor accounts lose money when trading CFDs with this provider. You should consider whether you can afford to take the high risk of losing your money.)
This will guide you, with helpful images, along each step of the journey to opening, and even verifying your eToro live account.
Once you have completed this step, you are just two more simple moves away from being active with your eToro Islamic account.
Make a Deposit to Your eToro Live Account
The essential next step in getting started with you eToro Islamic account once you have opened a live account is to make a deposit.
How much does you eToro Islamic account deposit need to be?
The minimum eToro deposit to qualify for an Islamic account is $1,000. This is the amount which you will need to deposit in order to start trading with the eToro Islamic account.
Once you have completed this deposit, you will be free to advance to the last stage of activating you Islamic account for use.
Contact Support to Open You eToro Islamic Account
So you have successfully completed the two previous steps in the process. You are almost ready to open your eToro Islamic account.
Having opened a live eToro account, and made your first deposit of $1,000 or more, you are now eligible for your own Islamic account.
The final step in this process is to contact customer support for assistance.
The easiest and fastest way which you can complete this is by heading over to eToro customer support and opening a ticket.
The ticketing support system with eToro is both fast and effective. You simply have to choose your topic from the drop down menu. We prefer to choose the "other" category. From here you are free to enter your own topic. This could be something like "open an Islamic account", or "eToro Islamic account". Anything which reaches the point.
You should receive a response by email that your request will be passed to a team member. This team member will usually pick up your question and respond by email, typically within a maximum of 24-48 hours.
After confirming your account details and request with the support agent, you should be free to trade with you eToro Islamic account.
eToro is a multi-asset platform which offers both investing in stocks and cryptoassets, as well as trading CFDs.
Please note that CFDs are complex instruments and come with a high risk of losing money rapidly due to leverage. 77% of retail investor accounts lose money when trading CFDs with this provider. You should consider whether you understand how CFDs work, and whether you can afford to take the high risk of losing your money.
Past performance is not an indication of future results. Trading history presented is less than 5 complete years and may not suffice as basis for investment decision.
Copy trading is a portfolio management service, provided by eToro (Europe) Ltd., which is authorised and regulated by the Cyprus Securities and Exchange Commission.
Cryptoasset investing is highly volatile and unregulated in some EU countries. No consumer protection. Tax on profits may apply.
eToro USA LLC does not offer CFDs and makes no representation and assumes no liability as to the accuracy or completeness of the content of this publication, which has been prepared by our partner utilizing publicly available non-entity specific information about eToro.
---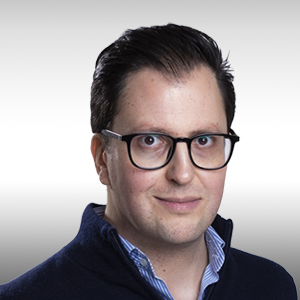 About The Author
Filippo Ucchino
Co-Founder - CEO - Broker Expert
Filippo is the co-founder and CEO of InvestinGoal.com. He has 15 years of experience in the financial sector and forex in particular. He started his career as a forex trader in 2005 and then became interested in the whole fintech and crypto sector.
Over this time, he has developed an almost scientific approach to the analysis of brokers, their services, and offerings. In addition, he is an expert in Compliance and Security Policies for consumers protection in this sector.
With InvestinGoal, Filippo's goal is to bring as much clarity as possible to help users navigate the world of online trading, forex, and cryptocurrencies.
How to open an eToro Islamic Account
Related Guides
---