FBS Bonus Account: Costs & Characteristics (2023)
If you want more information about the bonuses available on FBS, you are on the right track. This FBS bonus account review gives you an insight into the available bonus accounts on the broker. Before you proceed to the review, find out what FBS is all about and what the reputable broker has to offer in our FBS Review.
It's important to note that FBS bonuses are available only on the IFSC branch of the broker. Hence, they aren't available in the UK, Europe, and other countries that forbid Forex bonuses.
What Type of Bonuses does FBS Offer
FBS is undoubtedly one of the best brokers that offer bonuses. FBS ranks among the Forex brokers with the best bonus promotions as we explained the benefits of a bonus in the article.
The good news is that FBS provides its clients with different bonuses with their peculiar features. Below are some of the outstanding bonuses you can earn while trading on the platform:
FBS Level Up Bonus
The FBS Level Up Bonus is formerly known as the FBS no deposit bonus. You can get up to $70 on your trading account or $140 if you download the platform's mobile app. You only need a Live account to use it.
To withdraw the profit you make, you have 30 days to trade a stipulated number of slots by the broker. You can visit FBS to open an account (74-89% of retail CFD accounts lose money).
FBS 100% Deposit Bonus
The FBS 100% deposit bonus entitles you to twice the amount you deposit as a bonus from FBS. You must deposit on a live account to qualify for this offer. Note that as the norm, you can only withdraw the profits you make from the extra cash.
Visit FBS to open an account and have a shot at winning the bonus (74-89% of retail CFD accounts lose money).
FBS Cashback Service
The Cashback service entitles you to a claim back up to $15 per lot traded. This is irrespective of whether the position is winning or losing. You can activate the service from your FBS personal area.
Open an account by visiting the FBS official website (74-89% of retail CFD accounts lose money).
FBS Loyalty Program
If you have been with the broker for a long time, you can earn points by trading on the platform. Along with your equity, you will be assigned a tier that entitles you to the Loyalty Program bonus.
The available loyalty tiers are Green, Silver, Gold, and Platinum. Each tier attracts a distinct loyalty point and bonus.
You can redeem your points for increasing benefits due to loyalty tiers. The offered prizes range from private trading coaching to luxury cars. You can also win watches or get invitations to VIP events.
Visit FBS to open an account (74-89% of retail CFD accounts lose money).
Is it Possible to Withdraw the FBS Deposit Bonuses?
You can withdraw your bonus provided you meet certain conditions. You can also withdraw all the profits you make out of the bonus.
For instance, if you get a $50 no deposit bonus, you can't withdraw the money. However, if you obtain some profits from the money, you can withdraw them.
Once you've traded enough, when you reach a certain trading volume, you can withdraw the deposit bonus itself.
Benefits of Trading with FBS
Traders who apply a trading account with the IFSC regulated entity of FBS can reap some other benefits from the broker. These benefits are:
FBS Fixed Rate: This is a special benefit for Nigerian and Indonesian traders only. It is useful to avoid currency fluctuations when either withdrawing or depositing money. Players from these countries can exchange $1 for a fixed rate of 10,000 IDR or 400 NGN as the case may be.
FBS VPS Server: You can get a free VPS server if you deposit a certain amount of money a make a certain volume of trades, Thanks to this, you can fully exploit the use of EAs while you have the opportunity to trade on a 24/7 basis.
FBS Leverage: Under the IFSC regulated entity of FBS, traders will have access to some of the highest leverages starting from 1:500 up to 1:3000 on certain account types.
These are some of the bonuses available on FBS provided you meet the attached terms and conditions.
---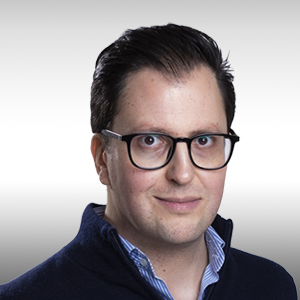 About The Author
Filippo Ucchino
Co-Founder - CEO - Broker Expert
Filippo is the co-founder and CEO of InvestinGoal.com. He has 15 years of experience in the financial sector and forex in particular. He started his career as a forex trader in 2005 and then became interested in the whole fintech and crypto sector.
Over this time, he has developed an almost scientific approach to the analysis of brokers, their services, and offerings. In addition, he is an expert in Compliance and Security Policies for consumers protection in this sector.
With InvestinGoal, Filippo's goal is to bring as much clarity as possible to help users navigate the world of online trading, forex, and cryptocurrencies.
---