Fixed Spread ECN Forex Brokers
In this article we are going to review the fixed spread ecn forex broker.
We will go into detail on the differences between fixed and ECN brokers.
If you would like to review our Best ECN Forex Brokers, please follow the link.
If you prefer, you can also consult our other top 10 on the lowest fixed spreads forex brokers.
Can I trade on a fixed spread ECN forex broker?
Fixed spread and ECN execution are quite different as a trading style, and you should understand the differences before you go any further. It is not as easy as creating an account unfortunately as they require different trading conditions to apply, and they don't tend to work well together. Currently, there are no trading brokers or platforms that offer fixed spreads as well as ECN execution.
The alternative comes from FBS
FBS is an ECN-STP forex broker, which is a popular trading platform that offers a number of services, which includes fixed spreads. However, this is only available for non-EU residents. For people who reside in the EU, you can see from our FBS Account guide only have access to the Standard and Cent accounts on the platform. For the Micro account and Zero spread account, there are fixed spreads available.
FBS Fixed spread STP Offering: Micro and Zero Spread
For the Micro account, there is a minimum deposit of $5, which is really good compared to other brokers where they require a much larger minimum deposit. The Micro account also has high fixed spreads that start at 3 pips, which leverage that goes up to 1:3000. There is also STP (Straight Through Processing) for this type of account.
For the Zero Spread account there is a minimum deposit of $500, which is quite a large jump from the Micro Account. However when it comes to spreads, this account has 0 fixed spread with a $20 fixed commission per lot. The leverage stays the same at 1:3000, as well as the STP execution availability.
If you would like to learn more about these types of accounts, please don't hesitate to visit the FBS website (74-89% of retail CFD accounts lose money) to know more.
Fixed Spread vs ECN
When it comes to fixed spread and ECN brokers, there can be some confusion about the two so to make sure you know the difference, we will quickly distinguish which one is which. Fixed spreads is pretty self explanatory in that spreads are fixed, and they are usually above average since the broker makes their money off a wider spread. ECN brokers on the other hand don't alter prices at all. In fact they pass the market prices directly to you, the traders from their liquidity providers as is. But on the flip side of this, you usually pay a fixed commission.
That being said, ECN brokers will create a marketplace where orders placed by traders will be automatically put in a network, and will be matched with other orders of the same asset but in the opposite direction. Because of this, the broker is able to offer the traders the best possible spread at the moment of the execution.
You can also read out top ten recommendations for the best ECN/STP forex brokers.
There are two kinds of spreads that you may be familiar with when it comes to Forex, and there are fixed and variable spreads. For variable spreads, they depend on the market at that time and can shorten or widen, which is how the broker gets their commission. For fixed spreads however, these are set by the brokers themselves so they may be a bit wider than normal, but they don't move. You may also find fixed spreads in market makers, but rarely in other brokers such as STPs.
You can read our top ten lowest fixed spread forex brokers by following the link.
Fixed Spread VS ECN Pros and Cons
Pros
ECN brokers are able to offer lower trading costs overall due to no spreads but smaller commissions.
ECN brokers will execute orders automatically and the broker won't profit from any losses you may incur.
Opposite to variable spreads, fixed spreads aren't dependent on market conditions, which means you don't need as much capital to get started.
Fixed spreads allow for precise planning by traders who maybe have a little more experience, and know how to factor in exact costs for opening positions.
Cons
The spreads in ECN brokers are subject to change due to market conditions, like extreme volatility, which means that spreads can be very high at times.
Not every broker allows for trading in small lots, which means it may force traders to open a larger position than they intended to.
Requotes are a common problem for fixed spreads since pricing is only coming from one source.
Slippage is also another common issue when extreme volatility causes the price to move extremely quickly.
Fixed Spread ECN Forex Brokers FAQs
Are ECN brokers good?
ECN brokers will charge commissions due to little or no spreads and also require a much larger deposit, but they do promise lower overall trading costs. Furthermore, traders will not incur any fees or interest when they lose any positions.
What is fixed spread in forex?
A fixed spread is the difference between the bid price and the ask price, or the buy price and sell price. However the difference between them doesn't change even when prices do change. In addition, fixed spreads don't change due to market conditions unlike variable spreads, that change a lot due to certain market conditions.
---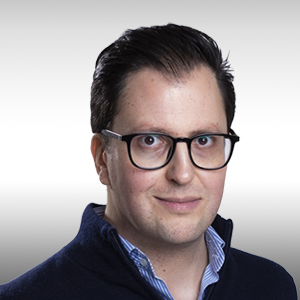 About The Author
Filippo Ucchino
Co-Founder - CEO - Broker Expert
Filippo is the co-founder and CEO of InvestinGoal.com. He has 15 years of experience in the financial sector and forex in particular. He started his career as a forex trader in 2005 and then became interested in the whole fintech and crypto sector.
Over this time, he has developed an almost scientific approach to the analysis of brokers, their services, and offerings. In addition, he is an expert in Compliance and Security Policies for consumers protection in this sector.
With InvestinGoal, Filippo's goal is to bring as much clarity as possible to help users navigate the world of online trading, forex, and cryptocurrencies.
---