Forex Account Management Guide
Managed forex accounts are often sought after by beginners because they allow them to entrust their accounts to professionals.
However, it is necessary to understand how they work before opening one. In this article we will discuss:
What is a managed account
About the different types of managed accounts
How to become a fund manager
How to open a managed account
What are managed forex accounts?
A managed account is a type of account where users can entrust money to a professional, the fund manager, who is in charge of forex trading and sharing their earnings in proportion to the amount of money invested by the users.
The fund manager can also decide on the fees to be charged and the minimum amount of money required to entrust them with funds, as well as the system for distributing profits.
How do forex managed accounts work?
The money entrusted to fund managers is counted as total money in the managed account.
The fund manager is then responsible for trading with the total amount of assets under management (AUM), and distributing the profits according to proportional factors.
The actions taken by the fund manager are then mirrored into the managed accounts depending on the allocation system chosen and depending on the type of managed account. Allocation systems include those based on account equity, those based on margin, or even proportional allocation systems.
Different types of managed accounts
There are three different types of managed accounts: MAM, PAMM and LAMM accounts.
MAM stands for Multi Account Manager, and this managed account allows the fund manager to trade with the total value of the AUM, and the actions made will be mirrored on the sub-accounts according to the parameters chosen by both the fund manager and the investors' accounts. Among the best MAM accounts we can find FP Markets with its low fees.
Visit FP Markets
(74-89% of retail CFD accounts lose money)
PAMM stands for Percentage Allocation Money Management, and this account is a type of managed account under which investors can choose to assign a percentage of their account equity to a fund manager. Pepperstone is one of the best brokers with PAMM accounts because of its low commissions mixed with the trading flexibility they offer.
Visit Pepperstone
(75.9% of retail CFD accounts lose money)
LAMM stands for Lot Allocation Management Module, and with this type of account the actions taken by the fund manager are mirrored within each account based on the lot type chosen by the investors. This means that if the fund manager opens a 1-lot position, the individual trader can have the trade replicated with 0.01 lots, thus lowering the trading volume by 100 times. LAMM accounts are not common in the trading industry, however RoboForex offers one to its traders.
Visit Roboforex
(74-89% of retail CFD accounts lose money)
Is account management a legal practice?
Managed accounts are legal per se, however this depends on the law of the state where the fund manager resides. In some nations it is necessary to be registered with the appropriate body if handling third-party money, and operating without permits is considered illegal.
If it is not considered illegal, it will be sufficient to meet the broker's requirements, which usually require the trader to have an excellent knowledge of the financial markets, a track record and a great deal of experience in the trading industry.
Is forex account management suitable for beginners?
Beginners cannot become fund managers because they do not have enough experience. However, it is possible for beginners to entrust their funds to fund managers.
Fund managers are professionals, and as a result managed accounts are suitable for beginners as it is a good way for them to work on their investments without risking making poor choices due to being inexperienced.
Are managed forex accounts safe and legit?
Forex managed accounts are considered safe and legit because they are supervised by professionals strictly selected by the brokers.
The brokers themselves also offer segregated accounts to all their users, and they are constantly monitored by multiple entities that monitor the financial markets, whose job it is to protect investors from abusive practices.
However, the fact that managed forex accounts are safe and legit, shouldn't distract traders from the fact that profits are not guaranteed.
How much money can a managed account generate per month?
According to The Balance, professional forex traders can have 5% to 15% profits on their accounts each month. This means that a managed accounts, on average, may offer these performances to the sub-accounts.
In any case, managed accounts do not offer any kind of fixed performance, as this depends on the fund manager and the state of the financial markets.
In addition, a consistently positive monthly return is not guaranteed. It is possible that in the short term the fund manager may suffer and cause losses due to various causes that may not even be totally up to him.
How to setup a managed forex account
A fund manager simply needs to open a managed account by providing all the information the broker needs.
Followers, on the other hand, will need to open a classic trading account with a forex broker that supports managed account functions.
To open a managed account generally requires a minimum deposit around $200 to get started, however this is the bare minimum to open the account. In order to not incur in margin issues, a deposit of $1000 is enough in most cases. However, this can be higher or lower depending on the broker and the requirements set by the fund manager.
How to become a fund manager
To become a fund manager, it is necessary to fill out several forms and send the required documents to the chosen broker.
Through this process, brokers ensure that the candidate has sufficient knowledge of the financial markets, and has the experience to handle other users' funds.
Requirements vary from broker to broker, but generally these include:
Experience in trading
Certifications and degrees
Performance record over time
How to promote a managed forex account
Brokers offering a managed account provide their users with the ability to scroll through the different fund managers operating on their trading platform.
The fund managers are included in a user-searchable ranking that shows the managed account's trading performance.
To promote a managed account, it is then sufficient to trade well enough to appear at the top of the performance rankings.
---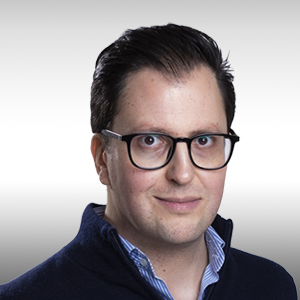 About The Author
Filippo Ucchino
Co-Founder - CEO - Broker Expert
Filippo is the co-founder and CEO of InvestinGoal.com. He has 15 years of experience in the financial sector and forex in particular. He started his career as a forex trader in 2005 and then became interested in the whole fintech and crypto sector.
Over this time, he has developed an almost scientific approach to the analysis of brokers, their services, and offerings. In addition, he is an expert in Compliance and Security Policies for consumers protection in this sector.
With InvestinGoal, Filippo's goal is to bring as much clarity as possible to help users navigate the world of online trading, forex, and cryptocurrencies.
---