Forex Auto Trading - What is and what options we have
Forex Auto Trading is a particular type of trading on the Forex market (the currency market), implemented with the help of tools and programs to be used usually on forex brokers platforms to make trading fully or semi-automatic.
In this guide you will learn the fundamentals of this particular trading style, its pros and cons, and the main options you have available.
Keep reading.
Forex Auto trading definition
Simply stated, Forex Auto Trading is the use of computer programs that, through a series of preset rules, perform a trading strategy on a market (in this case the forex one) in a semi or fully automatic way.
Basically, with autotrading is not the trader deciding if, when and how to perform a particular currencies transaction, but everything (or almost) is executed by the computer program.
Reasons for the growing interest in Forex Autotrading
The rise of Forex (and also CFDs) is due to a very simple fact: the increasing lowering of the entry barriers related to the initial capital.
If years ago hundreds of thousands of dollars were necessary to invest in the forex market (reason why only banks and large funds were operating on it), today we can open a professional account to operate on Forex with a few hundred, if not a few tens, of dollars or euro.
However, despite the simplicity of access, the problem of the lack of experience on the markets and the total absence of strategies remained.
In other words, today we can open a forex account in a few minutes and with very little money, but the fact remains that operating in the financial markets is extremely difficult, and if we do not know how to do it professionally, we will be wiped out very soon.
This is why many users are increasingly looking for automatic trading systems that can lift them from having to operate directly on the market.
Pros and cons of Forex Autotrading
The problem of lack of knowledge and experience is not the only one when it comes to Forex trading.
The other major component is certainly psychology. Many successful traders say that psychology and mentality are the most important factors for the success of a trader, much more of the actual strategy used.
The reason is simple.
Trading is all about risk management, and risk means the possibility of loss. No matter how good you are, sometimes you will find yourself with some losing positions, and if you won't be willing to close them, you may find yourself in serious trouble.
It may seem a small thing, but accepting and taking a loss is one of the hardest things, psychologically speaking, and is the first reason why many newbie traders are wiped out from the market.
Even closing winning positions often becomes difficult psychologically, because we have the tendency to be greedy.
Forex Auto Trading completely solve the "psychology" problem, since obviously the machines do not suffer from it.
On the other hand, however, every successful trader recognizes the fact that trading is also a matter of sensitivity, a human side that machines can never fully replicate.
Markets live violent moments at times, and it's in such moments that the trader's sensitivity would lead him to stop trading completely. A machine instead may not recognize the particular moment and could put the capital in serious risk by continuing to operate.
There are successful traders who use only automated forex trading systems and programs. Even then, however, they need human sensitivity to be able to manage those systems, by making some work at certain times more than others, or being able to recognize when a system is no longer successful and when it should be replaced.
Essentially, forex auto trading is a great way to compensate the lack of strategy and psychology, but it can't totally replace the human sensibility of the trader, a factor that remains crucial.
Major Forex Autotrading modality
Forex Autotrading, in the first place, can be classified according to the system automaticity degree.
In this sense we have:
Fully automated trading systems, called Trading Machine or Trading Robot or Black Box Trading. In these systems, the end user must choose only certain parameters (such as the positions lot size, or the percentage of capital to be used in each one). All the rest then (when entering the market and how) is managed by the system, which works on the basis of computerized rules (also called algorithms) set and programmed by the programmer.
Semi-automatic trading systems. In this case, the trading system is still monitoring the market, as in the previous version, but, in case of opportunity, it does not trade autonomously but it simply generates a signal alert with the related parameters. It will then be the user to enter the order and the parameters in his own trading platform.
The first system requires the user to directly use the program, therefore to have installed the trading system on his own trading platform (the most popular is the MetaTrader).
The second system can be utilized as the first one (directly on the user's computer), or it can even be operated by a third party, who then sends the said signals to end-users. Essentially, users subscribe to a service through which they receive the trading signals through various communication options (email, feeds, etc).
To these two possibilities we must now add a new one, which in a sense is exactly half way between the two options.
Copy Trading or Mirror Trading Systems (also called Social Trading systems). Social Trading connects traders that provide signals with traders who want to replicate them. In very simple terms, the Social Trading companies create an automatic communication system between the two parties, so that any trading operation executed by a trader can be automatically replicated on the operating account of another trader, without him having to monitor or confirm the operation.
The user, therefore, is in possession of a technical Social Trading platform, but he has no installed program generating signals, but he receives them from all the traders he decided to replicate.
SOURCES:
---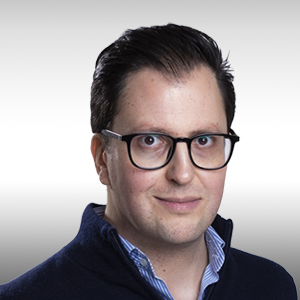 About The Author
Filippo Ucchino
Co-Founder - CEO - Broker Expert
Filippo is the co-founder and CEO of InvestinGoal.com. He has 15 years of experience in the financial sector and forex in particular. He started his career as a forex trader in 2005 and then became interested in the whole fintech and crypto sector.
Over this time, he has developed an almost scientific approach to the analysis of brokers, their services, and offerings. In addition, he is an expert in Compliance and Security Policies for consumers protection in this sector.
With InvestinGoal, Filippo's goal is to bring as much clarity as possible to help users navigate the world of online trading, forex, and cryptocurrencies.
Forex Auto Trading – What is and what options we have
Related Guides
---