Forex.com Live Account: Opening & Key Information (2023)
Opening any kind of forex trading live account can be a great step for your career.
Opening one with a major broker like Forex.com can really bring you to the next step.
It is excellent that you have decided on one of the Forex.com account types on offer.
As experienced traders, we know it can be an exciting, but daunting process.
That is exactly why we have put together this easy to follow, step-by-step guide for you in opening your Forex.com live account.
Each step of the process will be detailed with a complete explanation and pictures to show you exactly what needs to be done.
With this and the ease of process already in place, you should be up and running with your Forex.com live account in no time.
Forex.com Live Account Review – Things to consider first
Before you get into the detail of opening a Forex.com live account, there are a few points to consider first so that you are ideally prepared. Here are some of the key things to take into account prior to opening your live account with Forex.com
Consider Opening a Forex.com Demo Account First
A demo account can be the ideal ground for you to both learn about trading if you have little or no experience, and also to learn about trading with Forex.com and how they work in terms of available assets, trading platforms and more.
The Forex.com demo account opening process is similarly very easy and it provides you with the perfect, risk-free practice location which perfectly simulates the reality of live trading.
Things You Should Prepare Before Opening a Forex.com Live Account
As with any live account opening, it pays to be prepared. Having a few simple items ready can really help to speed up the live account opening process and make it as stress-free and convenient for you as possible.
Proof of Identity (Passport preferred) which is in date and in good condition.
Proof of address (Electricity/Gas bill ideal) – This should show the address as registered on the account.
A valid email address and telephone number
With these simple few details in place, you can be sure to make the account verification process with Forex.com run as smoothly as possible. This will save on unnecessary delays which can slow you down if you are not prepared.
Where is Forex.com available?
Forex.com is globally recognized as a top forex broker. To that end, they are available in almost every part of the world. They are also regulated by the NFA and are one of the top US Forex brokers around.
Besides this US regulation, the company is further regulated in Europe by the FCA, and for the global market from the Cayman Islands regulator CIMA.
This should meet for the needs of almost all traders around the world.
Base Currencies
Trading in a base currency that you recognize is an important facet for many when opening a new trading account. Which currencies you will have access to typically depend on where you are located.
If you are based under the FCA purvue, you will have access to EUR/GBP/USD base currencies, the same will apply if you are based under CIMA. The exceptions here are that those based in China and USA can only trade in USD.
Forex.com Live Account Opening Tutorial
Here it is then. Our full guide on opening your Forex.com live account. The entire process should be completed in just a few minutes if you already have your verification documents prepared.
Step 1 – Completing Your Personal Information and Choosing Your Trading Platform
The very first stop on your route to opening a new Forex.com live account is the homepage for your region (73% of retail CFD accounts lose money). Here you will find the "open an account" button as highlighted below. Once you click that, you are already on the way to trading.
Once you have clicked here, the next screen that greets you will be to choose your Forex.com trading platform. Here you can select from the Forex.com trading platform or a Metatrader account. Once you have selected your route, as shown below, you will be guided through the next steps.
Step 2 – Completing Your Forex.com Live Account Profile
What follows your account choice is a four-step information gathering process. You can see the steps outlined below:
The first step is to enter some of your most basic personal information. This is then followed by a more detailed register of your employment details and general financial position. Finally, you have to input your trading experience and proposed deposit before finalizing your application.
In all, this process was among the more convenient from many top brokers and should take no longer than 10 minutes to complete.
Step 3 – Uploading Your Documents to Verify Your Forex.com Live Account
The next screen you will be presented with once you have confirmed your account application if that for the Forex.com verification process as shown below:
The uploading process is also a fast and simple one. If you have files saved to your computer, these can be quickly dragged and uploaded within seconds for checking by the Forex.com verification team.
Step 4 – Verification Pending: Your Forex.com Live Account is Almost Ready
As soon as you have uploaded these documents for verification, the team should be quickly on the case. Typically the verification process is completed within the hour, though sometimes it may take up to 24-hours to be processed.
Either way, you are well through the steps needed to open your Forex.com live account and you can look forward to trading immediately once your documents are confirmed.
Verifying Your Forex.com Live Account Faster
Naturally, everybody wants to complete the Forex.com verification process, or any kind of process like this as quickly as possible to get trading.
The best way in which you can make sure your account passes through Forex.com verification quickly is to have all of your documents correct and prepared ahead of time as we outlined in the early stages of this guide.
This is the only honest way in which you can make the process run as speedily as possible and start to trade through your new forex.com live account.
Our opinions on Forex.com Live Account
Now that you have followed the complete guide in getting your Forex.com account up and running as fast as possible, we will finish with a few of our objective opinions on the broker and the things that would make them an ideal choice as your next forex broker.
Advantages of live trading at Forex.com
First off, one of the most important aspects of dealing with a Forex.com live account is that you are working with a globally recognized and respected company. This is important particularly in the forex broker sector where your money is invested.
Forex.com also offers a wide array of markets. This choice gives you the freedom to build up a very diverse portfolio based on your trading style and desires. If you are based outside the FCA regulatory area and are a frequent trader, you can also benefit from the active trader program. This provides for some excellent rebates.
Finally, while they offer mostly commission-free trading, you do have the opportunity to access DMA or commission-based accounts if you prefer.
Highlights of Forex.com as a broker
Overall, the highlights of Forex.com live accounts, in particular, are two-fold. The transparency with which they conduct business and the surety provided by extensive regulation and compliance with some of the world's most respected regulatory bodies is a big plus point for those who choose to trade with Forex.com.
Added to this, the pricing, and spreads, in particular, are very competitive and a huge range of markets are made available. This provides you both the freedom and opportunity to trade as you wish and is also one of the reasons why Forex.com remains such a popular choice in the sector.
---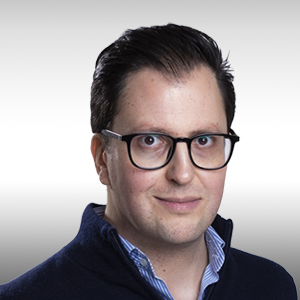 About The Author
Filippo Ucchino
Co-Founder - CEO - Broker Expert
Filippo is the co-founder and CEO of InvestinGoal.com. He has 15 years of experience in the financial sector and forex in particular. He started his career as a forex trader in 2005 and then became interested in the whole fintech and crypto sector.
Over this time, he has developed an almost scientific approach to the analysis of brokers, their services, and offerings. In addition, he is an expert in Compliance and Security Policies for consumers protection in this sector.
With InvestinGoal, Filippo's goal is to bring as much clarity as possible to help users navigate the world of online trading, forex, and cryptocurrencies.
Forex.com Live Account: Opening & Key Information (2023)
Related Guides
---