Free Forex Signals: How to find them
If you just searched for "Free Forex Signals" it is probably because you are trying to delegate to someone else the decision-making and strategic phase of your Forex trading activity.
Said another way, you are looking for:
someone telling you what to buy, when, and with what levels of Stop and Profit.
The problem with most of the forex signals free services is that they only provide the communication of the trading signal, via mail, or via other IT systems, but the actual execution of the transaction is always and only up to the trader that receives the signal, that will have to replicate it manually on his trading account.
The options are different, with their own strengths and weaknesses. This article will explain the main choices at your disposal in this field, including the one we prefer.
The reason of our choice (which brought us to even create the first and only Social Trading guide)? The fact that the trading signals can be automated, i.e. automatically replicated on the account of trader who receives them, without intervention.
Read on to find out how.
Trading magazine with section dedicated to free forex trading signals
On the internet you can find websites that deal with different topics related to the forex and investment instruments world. Many of these have a section dedicated to free forex signals. Usually these are the worst sources of signals that you can find on the web.
Basically you do not have any perception about who is the trader deciding to open positions in the market and especially of what strategy he is using. Are often used basic trading systems, like the reaching of a pivot point or the intersection of two moving averages to give a Long or Short input signal.
These forex signal services are very often free, basic and non-professional. Most of the time they indicate an entrance price but they do not give you a precise references for take profit or stop loss.
Websites entirely dedicated to free forex trading signals
Usually these sites have a commercial formula for which you can get for free a limited number of signals, and once finished, to continue, it's necessary that you register to the paid service. The limit can be in terms of time or currency exchange rates or limited in the sense that of 10 signals available you can see only two.
The paid plan, which commonly includes a month or more of service at a certain price, allows the full use of the forex signal service. Clearly, in this case, we are no longer talking of free signals.
The big drawback of these types of sites is that very often you can't figure out who's behind it, whether an individual trader or a group of traders who may operate in an operating room, and there is no transparency regarding the strategy used.
The provided historical data are only relative to the performance, but in practice you can't quantify the extent, the depth and the duration of the losses (drawdown) and are often absent all the other statistical data relevant for assessing if the operational approach to the market can be compatible with your risk-return needs.
Traders providing a forex signals free service
From here we start with the category of signal provider in flesh and blood. Generally they can be a discrete solution, but, also in this case, the forex signals are not free.
Within this category there are traders who put their faces. Usually they have a blog or a site with which they tell their view of the market and their trading style. They make paid trading courses where they explain their investment strategy, and very often, to confirm the validity of their investment methods, they deliver a trading signals service on forex or stocks.
In this case the service is never free, except for a short trial period. The investor, however, has the ability to understand the trading strategy, and if this can be right for him in terms of risk and return.
Having to also replicate the signals manually, the trial period also serves to determine if the signals are provided at times compatible with their job.
Free forex signals with Social Trading
Among those listed, for sure this is the most innovative option, born in the last few years and rose to prominence in the whole Forex panorama but not only.
Social Trading exploits the modern Web 2.0 technologies to enable the creation of networks within which thousands of investors can connect and interact just as they would on a social network such as Facebook, but in this case the main topic of discussion it's how to invest their money, i.e. how to trade.
Each trader can share his vision of the market, his operating strategy, his studies and opinions, but most of all he can also share his live trading signals.
The first characteristic shared by the vast majority of these networks is the fact that they are totally open and usable by any type of user. The second is that the investment and trading operations carried out by trader are monitored and recorded, in order to create a real trader profile, with a lot of performance and statistical information about his capabilities.
The companies in this particular area are different (there are various forms of Social Trading), but one of the main platforms are NAGA and eToro.com.
Free forex signals with Copy Trading
Complementing Social Trading, and is the feature that makes it the most interesting solution for those looking for free forex signals, it's for sure Copy Trading.
Many of the Social Trading companies, such as eToro we've just mentioned, along with other more specialized like ZuluTrade or Collective 2, offer these services.
In essence, like in Social Trading, the trader can share his trading signals, but in this case the investors wishing to follow his strategy can automatically replicate them on their investment account, without even having to monitor the platform, all absolutely automatically.
The Copy Trading company ensures that the trades generated by the traders are then also automatically replicated on the investor's trading account, and it earns a small commission from the spread generated in each transaction. Same story for the traders that generated the signals. In this case, we may well say that it creates a win-win-win situation.
The characteristics of this Trading Signals Service
These are the characteristics of the free trading signals with Copy and Social Trading:
Totally free: you deposit your money into your trading account in order to operate, but you pay no service, no subscription, no fee.
Wide range of choice: the companies that offer these services are many, growing, and the signal providers in them are thousands; investment opportunities and customization are therefore endless.
Performance analysis: the traders we want to copy the forex signals of are not chosen blindly, but can be analyzed before starting.
Automatic: Once you set up your account, you do not have to follow it constantly; everything is replicated automatically across servers.
Flexible management: the platform can be managed in a hyper flexible manner, and above all, can be monitored also by smart phones and tablets.
Risk management: most of these platforms are regulated and required to provide risk management systems that increase the security of your capital.
Compound Interest: being a real investment portfolio, you can take advantage of the logic and power of compound interest
Who provides the best free forex signals?
Here's our choices.
Well, first of all we must specify that it's not just Forex, but actually today we can talk of a broad range of trading signals for equities, indexis, bonds, commodities, and even bitcoins and ETFs , thanks to CFDs.
As said in the previous paragraph, we like the fact (but the reasons are many) that with Copy Trading we can have an automatic service of free trading signals, directly connected to our trading account.
That's the reason why our favourite choises are simply the best Copy Trading companies in this moment:
Otherwise, you can simply check the best forex signal app among the ones we've chosen according to our experience in the field.
How to make the best of these Free Signals Services
Although Social and Copy Trading are the best option, we must not think they are risk-free.
The activity of automatically receiving and replicating forex signals is nothing more than an advanced and innovative form of investment. In this new practice, the investor's choices do not fall on financial products, but rather on other people, other investors and traders, who will be placed in what today is called a People-Based portfolio.
As we all know, there is no investment that does not incorporate a certain level of risk. Social and Copy Trading are no exception.
That's why we decided to create InvestinGoal, to realize a complete learning path to allow each person to invest in this sector with the foundation of a professional, and learn to avoid and manage risk.
---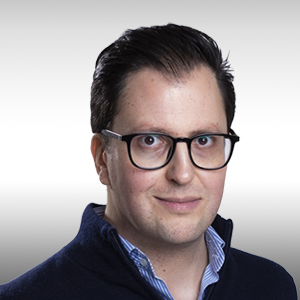 About The Author
Filippo Ucchino
Co-Founder - CEO - Broker Expert
Filippo is the co-founder and CEO of InvestinGoal.com. He has 15 years of experience in the financial sector and forex in particular. He started his career as a forex trader in 2005 and then became interested in the whole fintech and crypto sector.
Over this time, he has developed an almost scientific approach to the analysis of brokers, their services, and offerings. In addition, he is an expert in Compliance and Security Policies for consumers protection in this sector.
With InvestinGoal, Filippo's goal is to bring as much clarity as possible to help users navigate the world of online trading, forex, and cryptocurrencies.
Free Forex Signals: How to find them
Related Guides
---