How to use ZuluTrade with FXCM
FXCM allows all traders to connect their trading account to ZuluTrade.
The only difference you may notice, is the slippage when copying other traders, which is slightly lower for European traders as we will see in this guide.
How to link the FXCM account with ZuluTrade
Step 1: Open an account with FXCM
To open an account with FXCM you need at least $50 depending on your country of residence, and you will need to verify your profile.
Before opening a real account, you can open an FXCM demo account totally free of charge, but you will not be able to connect it to ZuluTrade. (70% of retail CFD accounts lose money)
Step 2: Submit a Limited Trading Authorization
Once the account has been opened, you will need to login into your FXCM personal area.
From here, there will be an option to fill out the LTA required to copy other ZuluTrade traders on FXCM.
Step 3: Login into your FXCM trading platform
The FXCM team will send you an email containing all the necessary information to link your FXCM account to ZuluTrade.
Once this process is complete, you will need to log in to FXCM's trading platform and start copying the performance of other users on ZuluTrade.
Main characteristics of the FXCM ZuluTrade account
FXCM allows traders to copy traders on ZuluTrade directly within the FXCM Trading Station.
The minimum deposit at FXCM starts at $50, but it depends on the country of residence. The trading account can be opened in different currencies, among which one can find the Euro, the US Dollar, and the British Pound.
When connecting the FXCM trading account with ZuluTrade one should expect slippage, which is a difference in pips between the order executed by the signal provider, and the actual order of the copy trader. This difference in pips averages 0.77 pips for European traders, and 0.88 pips for international traders.
Pros and cons of linking FXCM to ZuluTrade
Pros
You can copy ZuluTrade traders directly on FXCM
The process for linking your FXCM account is simple
Cons
Slippage is quite high compared to other brokers
---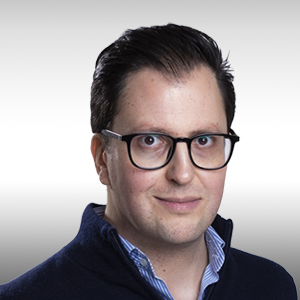 About The Author
Filippo Ucchino
Co-Founder - CEO - Broker Expert
Filippo is the co-founder and CEO of InvestinGoal.com. He has 15 years of experience in the financial sector and forex in particular. He started his career as a forex trader in 2005 and then became interested in the whole fintech and crypto sector.
Over this time, he has developed an almost scientific approach to the analysis of brokers, their services, and offerings. In addition, he is an expert in Compliance and Security Policies for consumers protection in this sector.
With InvestinGoal, Filippo's goal is to bring as much clarity as possible to help users navigate the world of online trading, forex, and cryptocurrencies.
---