FxPro Live Account: Opening & Key Information (2023)
It is really great that you are thinking about opening an FxPro Live account (72.87% of retail CFD accounts lose money).
FxPro has been around the industry for many years and are a highly-trusted and regulated broker.
FxPro regulation extends to CySEC and four other bodies around the world of finance. This also includes the FSCA of South Africa.
Ultimately, this makes FxPro one of the very best choices you could make in terms of opening a live trading account.
You can also have a look at the FxPro Account types before moving on.
FxPro Live Account – Things to consider first
These points will help you be best prepared when it comes to opening and trading with your FxPro live account.
Consider Opening an FxPro Demo Account First
If you are thinking about opening an FxPro live account, you really should give some thought to trying out a demo account first. The FxPro demo account is a fantastic place for you to start and get to know more about what FxPro has to offer.
The FxPro demo account has all of the same features as the live account and is available across all of the FxPro trading platforms. This includes MT4, MT5, cTrader, or Edge platforms (72.87% of retail CFD accounts lose money).
As well as replicating almost the exact trading conditions of an FxPro live account so that you can really get to grips with all the features and benefits, the demo account also allows you to keep funding with virtual currency and trying out different strategies with the multiple accounts the broker allows you to open.
Overall, opening an FxPro demo account is an easy process as we have outlined in our FxPro demo account opening tutorial, which can only assist you in getting to know the broker and trading platforms better.
Things You Should Prepare Before Opening a FxPro Live Account
As with opening a live account with any top broker, there are a few things which you should prepare prior to opening your FxPro live account.
These documents will simply help you to speed up the opening and verification process. This means you can get to trading with your FxPro account as soon as possible.
Proof of identity document (this can be in the form of passport or driver's license)
Proof of residence document (the best documents for this may be a bank statement, utility bill) *FxPro do not accept telephone bills as proof of residence.
These documents will be required to upload in order to verify your FxPro live account. Having them ready will help you decrease the time it takes for verification. You should try to ensure that your proof of residence document is valid within 3-months to speed up the process.
In Which Country Is FxPro Available?
It is important to verify before registering that an FxPro live account is available to residents in your country. Presently, FxPro is available in countries around the world. The only exceptions to this are the following:
Base Currencies
When trading with a broker, it is always nice and beneficial to be able to trade with your own currency as a base. One currency which people look for a lot is ZAR. FxPro ZAR trading is available as a base currency if you are signed up and trading under the South African arm of the broker. This would then be regulated by the FSCA.
Aside from that, multiple major currencies are available for trading as a base currency with an FxPro live account. USD, GBP, CHF, EUR, PLN, AUD, JPY are all available as base currencies with an FxPro live account.
FxPro Live Account Opening Tutorial
Opening an FxPro Live account is a process which can be complete in a very short amount of time. We hope to help you speed up the process even more by offering our complete step-by-step tutorial on setting up your FxPro live account.
Here you will find everything you need to know laid out in simple terms, and with images to help you out on each step.
Step 1 – Completing Your Personal Information
The very first step on the road to opening your FxPro live account is to head over to the FxPro homepage.
Here, located in the top right corner you will see the "Register" button. Once you click this you will be directed to the first, very basic personal information form as shown below.
Complete this form with your full name, email address, telephone number, and country of residence. Before proceeding to the next step and a more detailed registration information form.
Step 2 – Completing Your FxPro Live Account Profile
In this stage of your FxPro live account setup you will be greeted with a 3-page registration form. This is easy to complete and includes a few simple trading related questions. This allows the FxPro team to establish your account profile and how to best meet your needs as a trader.
The first registration step as you can see from above, requires just your basic personal information including address and telephone number. Be sure to use a phone number that you can verify if needed later.
Moving to the next screen you can see that some basic information about your employment and financial situation are required. As a conscientious broker, this allows FxPro to know a little about your trading situation and also tailor their offering to meet your needs.
Next you are required to answer a few basic questions on trading to determine your appropriateness. Again this is related to being transparent and trustworthy as a broker and also remaining compliant with the guidelines of regulatory bodies around the world. Keeping you safe!
Finally, as you will see in the image above, you have the option to upload and verify your documents at this point. You can also do this later, though this is definitely the quickest way to begin trading on your FxPro live account.
Step 3 – Choose Your Trading Platform
Once you have completed the registration process, you should be able to login using the details you created during the process.
Here you will be greeted by your FxPro live account dashboard. You should also see one account listed under trading accounts. This will the account type (MT4/MT5/cTrader) which you also preselected.
At the same time, you should have received a confirmation email containing your login information for the trading platform. Keep in mind that your documents are still pending and you can check their status by clicking the "check document status" button from the above image.
Step 4 – Uploading Your Documents to Verify Your FxPro Live Account
As mentioned above, you will need to upload both a proof of ID (front and back), and a proof of residence. These should be in the acceptable forms as detailed above to make sure there is no problem opening your FxPro live account.
The process is easy and can be completed during the registration process. Just make sure your documents are clear, showing all corners, and within 6-months for residence documents, although within 3-months is best practice advised.
If you have not completed the verification process during your registration, you can still do so by following the link in your confirmation email or through clicking through the "check document status" area of your dashboard as shown below.
Step 5 – Verification Pending: Your FxPro Live Account is Almost Ready
Once you completed the registration process, you should have been greeted by a screen which informed you that your registration and verification for your FxPro live account is pending and also a confirmation email.
These both let you know that your registration will be verified as soon as possible when your documents are confirmed. This is usually within a 24-hour period presuming that there are no issues with the documents you submitted.
Verifying Your FxPro Live Account Faster
In most cases your FxPro live account should be verified and ready to begin trading unrestricted within 24-48 hours anyway.
The best things you can do to make sure your FxPro account verification goes through as fast as possible are the following:
Make sure all of the document images you upload are clear and show all four corners of the document.
Ensure that you have signed your ID document and that this signature matches your regular signature which you would apply to any other documents.
For your residence documents, make sure they have been issued within the last 3-months and that they show your full and current residence along with the date of issue.
FxPro Live Account Review
In case you are left in any doubt, here are a few of the key reasons why you might want to choose an FxPro live account for trading, and some of the benefits FxPro as a broker has to offer.
Advantages of live trading at FxPro
FxPro has been around as a top forex broker for many years. This brings with it a sense of trust and quality. These are both things you can benefit from when trading on your FxPro live account.
As a highly experienced broker, the support team of FxPro are also always there to assist you with any difficulty. They have the required experience to solve most problems which may occur.
Trading live with FxPro or any top broker is an exciting thing to do. This opens a massive range of markets and trading capabilities to you. FxPro provides everything from major forex markets to commodities, shares, metals, and other CFDs trading.
From time to time you may go through periods of being inactive. This can be caused by any kind of reason. The good news is that FxPro does not impose any inactivity fee.
On the other hand, if you remain inactive for a period of 6-months, your live account will become disabled. This FxPro inactivity policy is likely used to prevent their systems being filled with inactive, dormant accounts.
Be careful to ensure that all your trades are closed if you are planning a period of inactivity. This is because the FxPro system does not save any changes once you account becomes inactive, and you may lose some of your balance from the open trades in this case.
Hopefully this case never occurs as you continue trading successfully with FxPro!
Highlights of FxPro as a broker
FxPro offers a wide range of top trading platforms to choose from. These include FxPro MT4, MT5, and cTrader in addition to their spread betting platform FxPro Edge.
They are a progressive broker who are regulated by many of the top financial bodies around the world.
The broker caters for a variety of base currencies. This even includes FxPro ZAR for traders in South Africa.
Above everything, the registration process of both an FxPro live account and an FxPro demo account are fast, convenient, and easy to complete.
---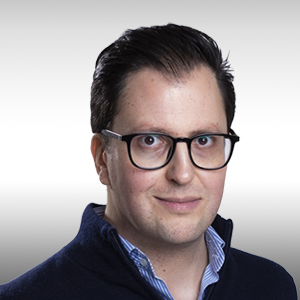 About The Author
Filippo Ucchino
Co-Founder - CEO - Broker Expert
Filippo is the co-founder and CEO of InvestinGoal.com. He has 15 years of experience in the financial sector and forex in particular. He started his career as a forex trader in 2005 and then became interested in the whole fintech and crypto sector.
Over this time, he has developed an almost scientific approach to the analysis of brokers, their services, and offerings. In addition, he is an expert in Compliance and Security Policies for consumers protection in this sector.
With InvestinGoal, Filippo's goal is to bring as much clarity as possible to help users navigate the world of online trading, forex, and cryptocurrencies.
FxPro Live Account: Opening & Key Information (2023)
Related Guides
---