HF Markets Copy Trade Account Review
At InvestinGoal, we adhere to strict standards to ensure an unbiased review process. We conduct our reviews by examining each broker's offering and performance across 4 key categories. A final rating is produced for each forex broker based on a total of 187 data points. Learn more about our review process and methodology.
The HF Markets copy trade service is not offered to the UK entity of the Group.
Copy trading is a well-known service that many forex brokers offer, but not all brokers offer it the same way.
The platforms and features brokers develop for copy trading differ wildly.
In this HF Markets Copy Trade review, we explore the apps, conditions and benefits of using HF Copy.
If you like the sound of the HF Markets Copy Trade solution, you can learn more about the broker in our complete HF Markets review.
Visit HF Markets
(70.51% of retail CFD accounts lose money)
HF Markets Copy Trade Review
HF Copy is the proprietary platform and specific account type for copy trading with HF Markets. When using HF Copy, you can either be a follower or a strategy provider.
The products you can trade are limited to forex, Bitcoin and gold. Spreads start from 1 pip.
HF Copy is available on both the Webtrader version and on Mobile Apps for Android or iOS. Unfortunately, this service is unavailable for traders in the UK and UAE and does not have any social features.
HF Markets Copy Trade: Become a follower
To become a follower, the minimum deposit is $100 or $300, depending on your jurisdiction. When you start copy trading, trades are copied automatically, meaning you don't need to follow along while copying others nor do you need your own strategy to trade.
You will have full control over your trading account, allowing you to monitor each trade. You can close trades at any time and select what percentage of the Strategy Provider's trade you want to copy, something you can adjust easily. In addition, you can add a Rescue Level setting to stop following once a certain amount is lost to prevent further losses.
A benefit of becoming a follower is learning how to trade the financial markets while interacting with more experienced traders. In addition, you can follow more than one provider to learn from more than one person and curate your portfolio of different trading strategies.
HF Markets Copy Trade: Become a provider
To become a HF Markets Copy Trade strategy provider, the minimum deposit is $300 or $1000 depending on your jurisdiction. When opening the account, you can set a performance fee for each copier up to 35%. These fees earned will be credited to you twice a month directly to your trading account's balance.
HF Markets will show your profile's details to the followers on a performance table, helping you to find new followers. The better you perform, the higher your strategy will rank.
Visit HF Markets
(70.51% of retail CFD accounts lose money)
HF Markets Copy Trade: How to create a copy trade account
To open a HF Markets Copy Trade account, visit the broker's webpage and go to the HFCopy section as highlighted in the image below.
Next, click on the big green button "Open HFCopy Account". The HFCopy account opening process is different to opening other accounts with the broker.
Now you complete the registration form, verify your account and sign up as a follower. We recommend consulting our HF Markets live account guide if you need help to open an account.
Followers can open three trading accounts since there is a limit to one Strategy Provider per account, and best practices suggest not putting all your eggs in one basket. For the same reason, Strategy Providers can also open up to three accounts since they're also limited to providing one strategy per account.
The only trading platform supported by HFCopy is MT4, which is great news for any traders already familiar with the platform.
HF Markets Copy Trade: How to start copying
There are four steps required to start copying a Strategy Provider using HF Markets Copy Trade:
Monitor and choose the Strategy Provider from the performance table according to parameters such as gains, max drawdown and stability score. Keep in mind; if you feel you made the wrong choice, you can unfollow at any time.
Add funds to your trading account to begin copying live trades. If you're unsure how to do this, read our HF Markets minimum deposit guide to discover the minimum deposits permitted.
Set the rescue level, which allows you to limit the amount you can lose, supposing the strategy goes through a period of losses. When this level is reached, all your open trades are automatically closed, and you will stop following new ones.
Set the volume allocation, which means you decide the volume of trades to copy in your account in proportion to the strategy providers' trades.
How to manage your open trades
Once you have accomplished all the previous steps, you will begin following a Strategy Provider from the HF Markets CopyTrade community. From this moment on, all the trades opened by the Strategy Provider are copied automatically into your account. Trades that closed or opened before you begin following will not be copied in your account, only the new ones.
If you want to close a trade before the Strategy Provider does, you are free to do it. Since there is a limit to only one Strategy Provider per account, you also can decide to stop following one at any time.
Visit HF Markets
(70.51% of retail CFD accounts lose money)
---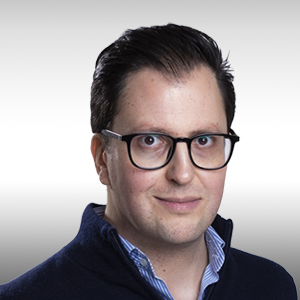 About The Author
Filippo Ucchino
Co-Founder - CEO - Broker Expert
Filippo is the co-founder and CEO of InvestinGoal.com. He has 15 years of experience in the financial sector and forex in particular. He started his career as a forex trader in 2005 and then became interested in the whole fintech and crypto sector.
Over this time, he has developed an almost scientific approach to the analysis of brokers, their services, and offerings. In addition, he is an expert in Compliance and Security Policies for consumers protection in this sector.
With InvestinGoal, Filippo's goal is to bring as much clarity as possible to help users navigate the world of online trading, forex, and cryptocurrencies.
HF Markets Copy Trade Account Review
Related Guides
---