HF Markets Live Account: Opening & Key Information (2023)
So, you have made the step forward and are considering opening a HF Markets live account?
That is excellent news.
This important step is the gateway to many of the different HF Markets account types which are available to you.
Like with any journey, perhaps you are in need of some helpful guidance. You are in the right place.
Here we will take a look at exactly how to get started with your HF Markets live account. This will include pictures and a step by step tutorial to help you along with ease.
HF Markets Live Account Review – Things to consider first
Before you take the step and begin the process of opening your HF Markets live account, it is worth double-checking that you have covered the following bases first:
Consider Opening a HF Markets Demo Account First
This is one great way of getting yourself acclimatized to the broker, their trading platforms, and how all of the features work.
The HF Markets demo account opening is a very easy process and one which should only take you a few minutes.
Added to that, the demo account itself is available to use for an unlimited period of time. This means that even when you start trading for real, you can still refer to your demo account to test out potential trading strategies you are thinking of implementing.
All round, the HF Markets demo account functions as a top quality resource.
Things You Should Prepare Before Opening a HF Markets Live Account
There are always a few things which are helpful to have ready for HF Markets verification and account opening. The same applies to the opening of any live trading account pretty much.
Having these things ready should help save you time of the verification process so you can start trading as soon as possible.
Valid and in date passport for proof of identity.
A utility bill with your registered address ideally within the last 3 months and dated.
An email address and telephone number that you can verify when required.
Having these few items ready should be of good benefit and see you get started quickly through the HF Markets verification process.
Where is HF Markets available?
HF Markets is a global broker. In essence, this means that with a few exceptions, it is available around the world.
The broker is extensively regulated and compliant around the world with some of the most stringent financial bodies in the sector. These include CySEC, FCA, FSCA, DFSA, and SV (Saint Vincent). This collection makes it one of the most thoroughly regulated brokers in business.
Although the broker does not feature a full list of unavailable countries, this is easy to obtain within just a few minutes from the HF Markets customer support team.
Accounts Available
As such a global company regulated by a wide variety of bodies, available accounts do sometimes differ depending upon jurisdiction. Another variable is under which broker branch you register with. HFM and HF markets, despite being the same broker, are 2 different entities. Under CySEC you will have to register with HF Markets, otherwise HFM will be the choice for you. The below chart should identify exactly which account types are available in your selected region.
| | Micro Account | Premium Account | Zero Spread Account | Auto Account | HFcopy Account | VIP Account | MAM/PAMM Account |
| --- | --- | --- | --- | --- | --- | --- | --- |
| CySEC | No | Yes | Yes | No | Yes | No | No |
| FCA | No | Yes | Yes | No | Yes | No | No |
| FSCA | Yes | Yes | Yes | Yes | Yes | No | No |
| DFSA | No | Yes | No | No | No | Yes | No |
| SV | Yes | Yes | Yes | Yes | Yes | No | Yes |
Base Currencies
Again, the HF Markets base currency does vary depending on your location. With that said, the USD is usually always available to select, and the EUR too is available under most regulations. The other currencies available depend on the country in which you live, and include the following:
GBP is accepted under FCA
NGN is accepted under SV
ZAR is accepted under FSCA
All of this means that no matter where you are located, you should find something to fit your needs at HF Markets.
HF Markets Live Account Opening Tutorial
With the basics covered, it is time to follow our step by step guide in getting your HF Markets live account off the ground:
Step 1 – Completing Your Personal Information
The first step is to head to the homepage. This will be hfeu.com if you are within Europe, or still hfm.com if you are working under SV regulation. For the purpose of this tutorial we will proceed with the EU-based site, letting you know that the live account opening process will be basically the same under both branches (HF Markets and HFM).
From here, simply click "Open Live Account" on the top right as shown below and proceed to entering your personal information.
Step 2 – Completing Your HF Markets Live Account Profile
The next step is to enter some basic personal information as shown below. You will still need to complete your detailed profile a little later.
Once you have completed this form and registered, you will see the next screen as detailed below. From there, you should proceed back to your email and click the link to verify your account and access your account dashboard in order to complete your HF Markets registration.
Once in your dashboard, you will see the screen below. Here you should click on the highlighted area to complete your full account profile. This includes slightly more detailed personal information and an appropriateness quiz to satisfy CySEC and other regulators that you know enough to trade.
Once this is completed, you will then be directed to the document upload area.
Step 3 – Uploading Your Documents to Verify Your HF Markets Live Account
You are almost there with the process of opening your HF Markets live account. Just upload an image file of your identity and address proof that you may have prepared earlier. The screen should be just like the image below:
Once this is done, verification is usually automatic within the space of minutes. If you do have any problems you can always contact the HF Markets support team.
Step 4 – Choose Your Trading Platform
Once verified and back at your dashboard, you can click the platforms icon as highlighted here:
This will bring up the screen below and allow you to download your selected HF Markets trading platform.
Step 5 – Verification Pending: Your HF Markets Live Account is Almost Ready
Verification of your HF Markets account should be complete within minutes of uploading your documents. Depending upon volume though, it could take just a little longer. In any case, when you are fully confirmed, you will receive and email notification to let you know.
Verifying Your HF Markets Live Account Faster
HF Markets verification is already speedy, of course though, if you have prepared the documents mentioned at the start of this piece, it will certainly help you along.
With these items to hand, the entire process from start to verification can be complete in as little as 10-15 minutes and you can be completely live and trading on your new account.
Our opinions on HF Markets Live Account
Now that you have seen how easy it can be to open a HF Markets live account in a step by step manner, here are a few of our objective expert opinions on the broker and why they may be suitable for you to trade with:
Advantages of live trading at HF Markets
Regulation is something which is always of key importance in the forex trading industry and this is something which HF Markets recognizes and provides for in abundance. This amount of regulation and compliance can only act in your favor as a trader.
The uniformity with which the HF Markets spread is applied across the world and various regulatory bodies also ensures that as a trader, you can have the assurance of knowing approximately what the spread will be, regardless of your base.
Added to that is the additional benefit of HF Markets bonuses, contests, and loyalty programs which are all accessible to traders working under SV and FSCA regulation.
Highlights of HF Markets as a broker
Generally there are a variety of highlights we can select from HF Markets live accounts. The major one here though is the regulation and transparency with which they operate. This coupled with the very competitive fees and spreads are an important indicator of how much the broker values its traders. This is something which has worked and will continue to work in keeping HF Markets as a top forex broker in the industry.
---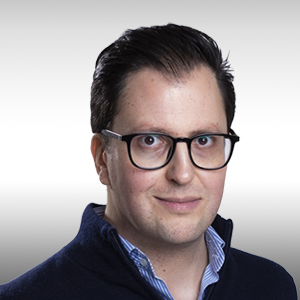 About The Author
Filippo Ucchino
Co-Founder - CEO - Broker Expert
Filippo is the co-founder and CEO of InvestinGoal.com. He has 15 years of experience in the financial sector and forex in particular. He started his career as a forex trader in 2005 and then became interested in the whole fintech and crypto sector.
Over this time, he has developed an almost scientific approach to the analysis of brokers, their services, and offerings. In addition, he is an expert in Compliance and Security Policies for consumers protection in this sector.
With InvestinGoal, Filippo's goal is to bring as much clarity as possible to help users navigate the world of online trading, forex, and cryptocurrencies.
HF Markets Live Account: Opening & Key Information (2023)
Related Guides
---