HF Markets PAMM Account: Costs & Characteristics (2023)
PAMM, an abbreviation of percentage allocation management module, is a popular tool used by forex money managers. HF Markets offers specific trading accounts for money managers to operate multiple trading accounts with ease. In this guide, we explore the HF Markets PAMM Account features.
To learn more about other HF Markets trading accounts, you can find everything you need to know in our HF Markets review.
HF Markets PAMM Account Review
The first thing to know about the HF Markets PAMM Account is it's only available under St. Vincent and the Grenadines domiciled entity HF Markets SV Ltd.
The purpose of this account type is to manage several trading accounts easily. Each account could have different balances account owners. You can apply for a PAMM Account as either the PAMM money manager or as an Investor. The HF Markets PAMM functionality is something that happens behind the scenes. All trades are managed from MT4 and replicated in other MT4 accounts.
With this account, for money managers and Investors, the tradable products are forex, metals, oil, and indices, the maximum leverage is 1:300, and the minimum deposit is $250. Spreads depend on the PAMM account selected as the broker offers two alternatives, as shown in the table below.
| | PAMM Premium Account | PAMM Premium Plus Account |
| --- | --- | --- |
| Minimum Deposit | $250 | $250 |
| Spread from (pips) | 1.1 | 0.3 |
| Commissions | No | $5.00 per lot traded ($10 round turn) |
| Max. leverage | 1:300 | 1:300 |
| Min. trade size | 0.01 lots | 0.01 lots |
| Account base currencies | USD | USD |
How does the HF Markets PAMM account work
As an Investor, you rely on the PAMM manager's knowledge and abilities and can only observe as they trade using the funds in your account.
PAMM account managers can only trade on behalf of Investors but do not have access to withdraw any money.
Managers decide on the conditions Investors must meet before agreeing to cooperate with them. PAMM account managers decide the terms, such as the minimum deposit, management fee and success fee, by successfully managing the Investors' funds.
HF Markets PAMM Account: how to start Investing
The first step to creating your HF Markets PAMM Account is to create a live account with the broker. To do this, you'll need to pass verification. You can follow the steps from our HF Markets live account guide.
Once you are registered, you need to login into your myHF area and click on the PAMM option. From here, you will have to click on the "My Investor Account" tab to open your PAMM Investor Account.
The first objective is to find and select a PAMM manager that matches the trading objectives. Then, finally, you have to allocate your funds into a PAMM Investor account so that the PAMM manager can manage them.
HF Markets PAMM account: Choose the right PAMM manager
It is the responsibility of the Investor to find the right PAMM manager to entrust. HF Markets makes you compare the different managers available, which are listed on the PAMM Performance Rankings page. The information provided helps you to assess various key performance indicators and track record.
There are several parameters to look out at:
Active/Passive strategies
Current ranking
PAMM strategy name
Gain and max drawdown
Minimum deposit
HF Markets PAMM Account: the Manager Account
The PAMM manager account is also known as the Manager's Capital. The PAMM manager and any Investor's money are merged here as the total balance of the PAMM Account. Therefore, any profit or loss will be shared automatically between all accounts invested in the PAMM managers' strategy on a proportional basis.
Also, the success fee is credited here when the managers generate profits with the Investor's money.
HF Markets PAMM Account: Investor's Benefits
Managers will have the best interests of their Investors in mind every time they place a trade for two important reasons. Firstly, the manager's money is involved. Secondly, the PAMM manager is remunerated based on success. So if they're not successful, they don't earn a success fee.
You can access real-time reports on each trade from your myHF area. Deposits and withdrawals are free of charge at the daily rollover. In addition, each Investor has the right to specify a Rescue Level to keep some money safe in case the strategy fails.
Investors can diversify their portfolio by allocating money to different PAMM managers at the same time. Lastly, only the Investor can withdraw their funds from the account, ensuring your money is safe from theft.
HF Markets PAMM Account: Manager's Benefits
Investors' participation is automatically adjusted after each deposit or withdrawal, and any profits or losses are distributed to managed accounts according to the participation. Therefore, no manual administration work is needed to manage accounts.
The HF Markets PAMM system protects your successful strategy from being copied, as only active investors can observe what trades you make.
Your trading results are shown on the PAMM Performance Rankings page available to all potential Investors, helping new Investors discover your strategy.
HF Markets enables you to set some parameters and settings for Investors, and you'll be notified about deposits and withdrawals before they are funded in your account to plan new trades.
---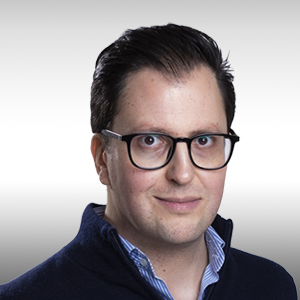 About The Author
Filippo Ucchino
Co-Founder - CEO - Broker Expert
Filippo is the co-founder and CEO of InvestinGoal.com. He has 15 years of experience in the financial sector and forex in particular. He started his career as a forex trader in 2005 and then became interested in the whole fintech and crypto sector.
Over this time, he has developed an almost scientific approach to the analysis of brokers, their services, and offerings. In addition, he is an expert in Compliance and Security Policies for consumers protection in this sector.
With InvestinGoal, Filippo's goal is to bring as much clarity as possible to help users navigate the world of online trading, forex, and cryptocurrencies.
HF Markets PAMM Account: Costs & Characteristics (2023)
Related Guides
---