How to buy Shares on DEGIRO
Whether you are new to trading stock, or simply switching brokers, as a European trader you will find one extremely popular choice, DEGIRO.
Of course, we have covered the broker in great detail with our full DEGIRO review that you can take a look at.
Here though, we will focus on the first action that many undertake, buying shares. Here is our step-by-step guide on everything you need to know when it comes to how to buy shares on DEGIRO.
How to buy shares on DEGIRO: Full step by step tutorial
DEGIRO is one of the most popular stock brokers in Europe. They offer access to more than 50 exchanges around the world in more than 30 countries.
Below you will find the step-by-step tutorial on exactly how to get started buying shares with this top broker.
Step 1 – Register a DEGIRO trading account
The very first step in the process will be to register your DEGIRO account (Investing involves risk of loss). You can do this by visiting their website, choosing your country, and clicking the "Open an Account" button in the top corner.
From there, it will be easy to follow the on-screen prompts to enter your personal information and also complete the quick appropriateness quiz to determine your level of financial knowledge before choosing your account type.
You will then need to complete the verification process. This is a fast, convenient process and you can find complete guidance right here in our DEGIRO account verification tutorial.
Step 2 – Deposit funds on your DEGIRO trading account
Once you have completed the sign-up and verification you will be ready to trade. In order to do this, of course, you will need to deposit some funds. Again, this is a fast and easy process that is simple to follow and with no minimum deposit imposed by the broker.
For more information on this when you are ready, you can see our in-depth DEGIRO Minimum Deposit guide.
Step 3 – Research and find your chosen stock's details
Researching and finding the stocks you would like to buy is an individual process and something you should also consider in managing your risk. For information though you can get a lot from the DEGIRO platform including price history, and company financial reports.
For more, you can always take a look at external sites and platforms such as MorningStar to search for your chosen stock's details. Here and in the DEGIRO platform, the process is as simple as searching the company or ticker name within the available search bar.
Step 4 – Find the stock on DEGIRO platform
If you have used an external platform as above, then coming back to the DEGIRO platform and logging in, all you need to do is type the name or ticker again into the search bar as shown below, an ISIN code will also work.
In the image below you can see an example (please note that the company has been chosen only for demonstrative purposes and we are not suggesting you invest in it).
Step 5 – Place your order
When you have found your desired stock and clicked on it, you will be directed to the asset page. Here you will find some price information, charting, and other things. You will also see two buttons, green for buy, and red for sell.
When you are ready to buy, just click on the green button. You will then have a few other small things to do. This includes setting the type of order which depends on the exchange you are trading on but you will usually have market and limit orders available and possibly others. You can then input the maximum price you want to pay, and the quantity of stock. This will then allow you to see the calculated total price.
The last thing you will have to do is set the order duration. It can be a day order which will expire at the end of that day or a GTC order which will stay open for execution until you cancel it.
That's it. When you are ready to buy then simply hit the "Place Order" button for the last pop-up window to appear. Here you can confirm the information is correct and let the platform execute the order.
How To Buy Shares on DEGIRO FAQ
How do I buy shares in DEGIRO?
To buy shares in DEGIRO you have to register and login into your account, use the search box to find the share you are interested in. From here just click to open the asset page and display more information. Lastly, proceed with your purchase by completing the simple order form as described above.
---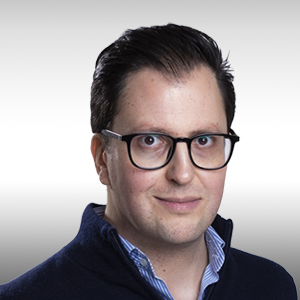 About The Author
Filippo Ucchino
Co-Founder - CEO - Broker Expert
Filippo is the co-founder and CEO of InvestinGoal.com. He has 15 years of experience in the financial sector and forex in particular. He started his career as a forex trader in 2005 and then became interested in the whole fintech and crypto sector.
Over this time, he has developed an almost scientific approach to the analysis of brokers, their services, and offerings. In addition, he is an expert in Compliance and Security Policies for consumers protection in this sector.
With InvestinGoal, Filippo's goal is to bring as much clarity as possible to help users navigate the world of online trading, forex, and cryptocurrencies.
How to buy Shares on DEGIRO
Related Guides
---