Most Profitable way to Start Investing with only 100-200 EUR, USD, GBP
Is it true that, every time you see a movie or a documentary about finance, you feel ready and determined to start investing seriously, but then you always come to terms with reality and what you actually have in your bank account?
We all have seen movies, documentaries and reports on the fabulous world of finance and investment.
Think of all the videos we saw on the Oracle of Omaha, Warren Buffett.
Every time we get caught from that desire to take similar paths, starting to invest and really take advantage of our money, our opinions, our intuitions.
But, sooner or later, we always return relentlessly to get to grips with reality, which in most cases is:
No experience in investing or trading the markets;
No capital to invest, or very little.
The door, therefore, would seem barred.
But there is a chance to remedy to both problems at once.
In this post we will show:
The only possibility for very small investment capital, like € 100 – € 200;
How to best use the opportunity;
Where to find the information and experience needed;
How to simplify the process thanks to InvestinGoal;
The incredible results that you can reach with just 100 € per month.
How to start investing with € 100 – € 200
I won't spend many words with this point, because the options are very limited, actually you might have only one way.
Let's first define what is meant to invest in the markets.
We can say that investing in the markets, in the classic concept of the term, means buying shares of companies listed on a stock exchange (or similar financial instruments), creating a diversified portfolio to reduce risk, expecting a rise in prices and distribution of dividends in the months-years to come.
With these classic methods and with a budget of € 100-200 this is absolutely not possible.
A lot of shares of many companies quote above 100 € or $. This means you won't be able to buy even one, let alone buying shares of different companies in order to diversify your portfolio.
The only possible way is to use derivatives, in this case CFDs, or Contract For Difference.
The reason they are the only alternative is because these products allow the use of financial leverage.
It has been discussed a lot about how leverage can amplify both gains as losses, and that it should be used with extreme caution.
However, you can also think about financial leverage in terms of the reduction of the capital required in order to start and operate.
Thanks to leverage, in fact, you can buy stocks at a fraction of their price, so even with very little capital, as in our case.
How to best use this opportunity: CFDs with payment of dividends
Those a bit more experienced readers, at this point, should have already posed the question:
"If CFDs are derivative contracts (so I am not physically in possession of the share), how can I receive the dividends payout? This means I have to give up dividends if I can only invest € 100 in CFDs?"
No, you don't have to.
There are several companies and brokers that allow the distribution of dividends even if your long position is on a CFD.
How do they do it?
In short, your operations and those of the other customers are agglomerated and covered by the broker with the purchase of real shares.
This way the broker can benefit from the real dividends and then redistribute them to its customers, with the proper proportions.
Where to find the necessary information and expertise
To find ways to invest with just € 100 is only half the solution.
Being able to start, but then lose, in a matter of hours or days, the whole capital because you don't know what to do and how to do it, is perhaps the greatest obstacle to overcome.
The practice demands that certain basic concepts must necessarily be acquired, and this is a point you can't ignore.
Starting investing seriously means you have to know the basics. In this regard, we have created a free guide, Investing For Dummies, which will easily guide you to take your first steps.
There is also good news.
Even after studying and acquiring the basics, every aspiring investor and trader still suffers from a lack of practical experience.
This factor makes especially the initial stages of their investor "career" very difficult.
In this regard you may really like Social Trading networks.
Imagine a social network, like Facebook or Linkedin, but populated only by other traders and investors, where everyone speaks of investments, about where and how to invest, and where the authoritativeness of an investor depends on his actual performance (thus not just on what he says) and from other users' feedbacks.
Among the best Social Trading networks which are trading brokers or trading platforms we have companies such as
They all treat forex market, and most of them also give the option of investing in shares, indices, commodities, ETFs, etc.
In the case of eToro, ayondo and SwipeStox we are talking about companies with which, as explained above, we can also benefit from the payment of dividends.
In addition, thanks to their Social Trading capabilities, we have access to what is called the wisdom of the crowd, to maximize our learning and improving our operational choices.
Read the experiment done by the MIT University with eToro on this subject.
How to simplify the process
The most efficient way to get started in the best way, maximizing the chances of success, is definitely to have access to the right source of information.
Giving you in advance the most direct route to pass from beginner to investors with the help of Social Trading is the stated mission of InvestinGoal.
Read all our free guides, they are made specifically for this purpose, and they have been designed thinking precisely to all those people who have the desire to start investing despite the limited budget, spurred and motivated by new technologies that, over time, have cut down barriers and obstacles.
The incredible results of the "Compounding" effect
Yes, I know.
Despite all these attractive scenarios described until now, you are still thinking that, with only 100 €, you can't earn a real concrete profit.
On the one hand, you are right. € 100 taken individually have very limited chance of good return on the short, medium and even long term.
On the other hand you are thinking that you will inevitably need to find ways to double or triple your "capital" in a short period of time, otherwise the whole thing won't be worth the candle.
Step One.
Thinking in terms of "doubling" is a sure recipe for failure. If your goal is to double, then you should also be ready to lose everything.
What you need to do is think in terms of small percentages, as constant as possible.
Yes, I know again.
You're thinking that with "small percentage" on your 100 € won't bring home anything concrete.
Are you sure?
Let me ask you a question: Suppose you start with a € 100 capital and you can invest another 100 € every month for the next 10 years. In addition, let's assume you are able to earn every month a small 3%. You know how much money you you will end up with after 10 years?
Here's the deal: 120,000 €.
Yes, you got it right.
This is what I call the power of compound interest: small interests but that, through perseverance and time, are able to generate tremendous results.
Here is the graph of your hypothetical account.
Obviously, this is a very hypothetical case, and a little 'hyperbolic, but the goal here is to make you understand the concept that even with little money, with perseverance, dedication and professionalism you can achieve excellent results.
To recap
In order to invest in stocks, even with only 100 €, you need CFDs
With some of them you can also earn dividends despite being derivative contracts
You can compensate for your lack of experience with Social Trading platforms (like eToro or Naga Markets)
On InvestinGoal you have a guided tour to learn everything you need, step by step
Be patient and take advantage of compound interest to achieve excellent results
Still not convinced?
Let us know in the comments, or tell us what you think.
See you soon.
---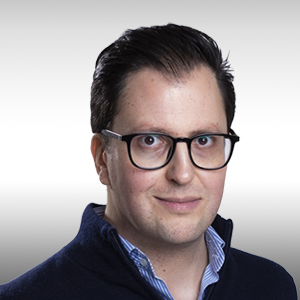 About The Author
Filippo Ucchino
Co-Founder - CEO - Broker Expert
Filippo is the co-founder and CEO of InvestinGoal.com. He has 15 years of experience in the financial sector and forex in particular. He started his career as a forex trader in 2005 and then became interested in the whole fintech and crypto sector.
Over this time, he has developed an almost scientific approach to the analysis of brokers, their services, and offerings. In addition, he is an expert in Compliance and Security Policies for consumers protection in this sector.
With InvestinGoal, Filippo's goal is to bring as much clarity as possible to help users navigate the world of online trading, forex, and cryptocurrencies.
Most Profitable way to Start Investing with only 100-200 EUR, USD, GBP
Related Guides
---