How to make money with ZuluTrade?
Yes, I know.
You are looking for a magic formula for making money on ZuluTrade.
Sorry to be direct but … there's no magic formula.
Earning and making money using ZuluTrade is certainly possible, and there are various testimonies to prove that. However, there is no secret formula that will make you earn money on ZuluTrade in one day.
Do you know what the real problem is?
On the internet there are many, too many "resources" trying to convince you of the contrary, that making money on ZuluTrade is a child's play.
Unfortunately, a lot of new investors have been convinced by these false promises and have followed the various "magic formulas" on how to earn money from ZuluTrade quickly.
Lots of them regret that.
But here's the best part.
In this post, as first thing, we will discuss all the false promises, misleading information and magic formulas found on the Internet about investing money with ZuluTrade.
The first step will be to get rid of all these false beliefs and give you a realistic picture of the true potential and opportunities that await you in ZuluTrade.
Finally, for you to get the best chance to earn money using ZuluTrade, we will show you our formula. Not a magic or unrealistic one, but a real "professional investment formula" with ZuluTrade, replicable by anyone.
Let's start right now.
The false myths about making money on ZuluTrade
"Making money with ZuluTrade is a child's play"
Let's be immediately clear. Making money with ZuluTrade is definitely possible. Compared to "do it yourself" retail trading it's definitely easier and more accessible, and you can also be profitable in the same way. ZuluTrade can be considered a sort of forex signals application, therefore automatic.
Having said that, the problem comes when you want to play down the matter, disregarding possible risks. Investing in Social Trading ZuluTrade means investing in the Forex market, therefore with the use of leverage.
The Financial Leverage can be a great ally when used to access markets even with meager funds, on the other hand, if you don't know how to manage it or you overdo in using it or you do nothing to control the investment risk, it may definitely turn into an enemy.
It isn't about advanced mathematics, concepts are simple but essential for not burning yourself.
"With ZuluTrade I'm doubling the capital every 1/2/x months"
Here, too, we need to clarify. With ZuluTrade it's really possible to get very high returns, higher than any other traditional investment instrument. Having said that, the problem lies in wanting to think in terms of doubling, without any logical, practical and time criteria.
From experience, having as your objective to double the capital in a short period, puts you in the opposite condition, that is to take too many risks, and lose all the capital, perhaps also in less time.
Making money with ZuluTrade is a marathon, not a sprint.
Much better to think in terms of small but constant returns. For example, a target return of 5% per month, with contained risks, can get you to a performance of 100% in a little more than a year, which is the supposed capital doubling.
After that, with time, study and practice, you can also increase the 5% yield while maintaining risks constant. It's really possible, but you don't have to convince yourself that this is not an activity to be taken lightly.
"Just choose the Signal Providers that earn you more and that's it"
In the past ZuluTrade showed the list of the available Signal Providers ordered, by default, according to the Zulurank classification.
Today, although the Zulurank classification is still available, it gives a different default order.
The Signal Providers are sorted according to the "Live Followers Profit in the last month", in other words according to how much the Signal Provider earned all his Live followers the previous month.
It might seem a very promising indication, on the other hand, "he's really earning money to the investors". We do not want to question this, but the problem lies in this ranking system that updates itself highlighting always and only those who "did well" in the last month.
Do not be fooled, certainly this month profits are there, but what happened in the previous months? What risks were incurred by the Signal Providers to get those results? And above all, what happened to those who once were on top according to this parameter?
Who has made money this month, the next one might lose them, maybe all, and you just wouldn't see him anymore in the top positions of this ranking. Too bad for those who had seen him and had begun to copy him only for that reason.
A Signal Provider must always be analyzed independently, observing the statistical and historical parameters of his strategy, with special attention to the ZuluTrade drawdown, and his way of managing the risk, because what he risks is what you will risk by copying him.
"If you don't know how to analyze, copy the Signal Providers with more followers"
ZuluTrade, as all the companies in this sector, is based on the Wisdom of the Crowd theory in Social Trading.
It's a very valid theory. Among some realities that have based their success on this theory we can mention Wikipedia and Google. However, to be effective it requires certain principles, including that of independence. In short, the principle of independence says that the participants opinion should be independent, not influenced by the others choices and opinions.
In ZuluTrade, as in all Social Trading societies, users self-influence each other, the crowd self-manipulate itself. It just takes a Signal Provider to get good performance in the short term, perhaps by chance, with no real intent, to achieve an increase of followers and this will automatically trigger a chain reaction in which many novice investors will start to copy him, for the simple fact that the others do so.
I do not say that the number of followers should never be considered, but only that this parameter shouldn't affect in any way your analysis, which should remain independent.
"You don't need big money. You can make money with ZuluTrade also with a minimum account"
Yes, it's true, you can start earning with ZuluTrade opening an account with just € 250 or $ 300 or £ 200, but if you don't know how quantities and margin work in the Forex market, if you don't know to perfection the extent of the losses in which the Signal Provider may get caught up and if you exaggerate in following too many of them, you may risk to burn your account in a heartbeat.
Moreover, whether you want to use the Fixed or Pro-Rata replication setting, you should know that the minimum Lot Size allowed in ZuluTrade is the microlot, which is a 0.01 Standard Lots. That said, every Signal Provider needs a certain level of margin capital to be sure to properly replicate all his operations and therefore his performance.
If your capital is minimum, and if you don't know how to best manage the ZuluTrade settings, even if you only use microlots, you run the risk of replicating the Signal Provider strategy badly.
"The important thing is to diversify. Choose many Signal Providers and give them the same part of the capital"
In the practice of investment, diversifying your portfolio is for sure one of the most important things, and Social Trading is no exception. However, it's interesting to hear what an investor with "sufficient" experience like Warren Buffet says: "Wide diversifications is only required when investors do not know what they're doing."
Diversifying choosing carelessly a dozen traders, assigning to each equal parts of capital, I can assure you, it means not knowing what you're doing.
Given the fact that it's not necessary to incorporate many Signal Providers into your portfolio, but the important thing is to diversify with knowledge of the facts, having clear in your mind a diversification strategy which aims to reduce the overall risk by spreading the risk across multiple variables.
Diversifying too much, and especially at random, may even worsen the situation.
That said, it is often thought that diversification is an extremely complicated activity, but it is not necessarily. The important thing for a good result is to follow the guiding principles. You can also use the ZuluTrade portfolio simulator to be even more confident in your choices.
"The best Signal Providers are those who never lose"
Quite false and nothing more risky. Losses in trading are more than normal. The good trader knows that the golden rule in trading is "cut losses and let your profits run".
In ZuluTrade it's normal to come across Signal Providers with high winning ratios, close to 100%. A figure like that doesn't mean "skills", as you can check by yourself with a ZuluTrade demo account, but simply that the Signal Provider uses trading techniques such as averaging or martingale.
In short, when an operation does not go as hoped, the Signal Provider does not close it, but leaves it open waiting for it to (eventually) come back into profit, possibly opening another one (or more) always in the same direction to try to speed up the losses recovery process.
Such techniques often can lead to having dozens of losing trades opened at same time, and if not managed like a pro they are a sure recipe for bankruptcy.
The truth is that the winning ratio is not enough to decide whether a trader is good or not. First, the value must be plausible, second, it must also consider the risk-return strategy and how many operations the trader opens simultaneously.
"To understand whether it's better to connect a Signal Provider, just look at his last month performance"
Why should you just see the Signal Provider performance in the last months, and ignore how he acted in the past?
You should monitor the trader story especially on the whole. The more history the better, because you can see how the Signal Provider acted on several occasions.
So, can you make money on ZuluTrade?
We dealt with the false and misleading information you could find on the internet about making money with ZuluTrade. We hope we have not frightened you too much.
ZuluTrade is still a great investment and a profit opportunity for everyone. Let's move on to the good news for you.
All you need to know to start making money on ZuluTrade in a short time, safely and in total control of your investment, you'll find it on InvestinGoal.
Read our ZuluTrade Guide to learn all the secrets about the platform functioning and the signals replication.
We wait for you.
---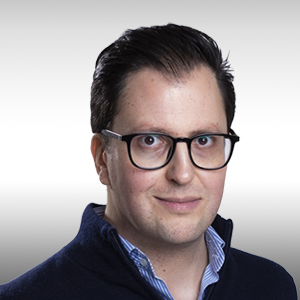 About The Author
Filippo Ucchino
Co-Founder - CEO - Broker Expert
Filippo is the co-founder and CEO of InvestinGoal.com. He has 15 years of experience in the financial sector and forex in particular. He started his career as a forex trader in 2005 and then became interested in the whole fintech and crypto sector.
Over this time, he has developed an almost scientific approach to the analysis of brokers, their services, and offerings. In addition, he is an expert in Compliance and Security Policies for consumers protection in this sector.
With InvestinGoal, Filippo's goal is to bring as much clarity as possible to help users navigate the world of online trading, forex, and cryptocurrencies.
How to make money with ZuluTrade?
Related Guides
---