How to Invest in the Stock Market with Little Money
Let me guess… You really want to invest in the stock market by buying shares, but when you look at the capital you (don't) have available, you feel to have no solutions?
You have a little capital, but you already know it absolutely would not be enough to buy a sufficient number of shares to create a portfolio worthy of the name?
This is a (former) common problem for many aspiring investors.
Fortunately, in recent years technology has managed to cancel even this entry barrier, a barrier that has kept many users completely off the stock markets.
In this post you will discover:
How to get into the stock market with little money
Where you can start trading/investing stocks even with a small amount of money
How much money you will need to get started
The best way to invest in stocks with little money
Investing in Stocks/Share with Little Money? How is it possible
The first thing to understand is how you can invest on the stock market, even if you posses a small capital, perhaps even minimum.
The answer is simple.
You'll have to use derivatives, specifically you will use CFDs i.e. Contracts for Difference.
Basically there is no other way.
I won't tell you here what they are because we have examined the subject in the link I just entered.
All you need to know is that they are financial products with financial leverage, and this allows you to operate on the market with a greater amount of capital than what you actually possess.
In essence, even with little money, thanks to leverage, you can afford to buy/sell shares that otherwise you could not afford.
Be careful though.
Leverage is not to be taken absolutely lightly. As explained in the link to our deepening, you have to know leverage extremely well, and use it with extreme caution and awareness.
Allowing you to operate with more capital than you actually possess means proportionally increasing the winnings, but this applies equally to losses.
Therefore, use it very carefully.
Continue reading and you will find important information to understand how to deal with it.
What about share dividends? Do they work?
Many investors want to invest in shares not only in the hope of their appreciation (or depreciation in the case of short positions), but also to benefit from the dividend distributions if the company decides so.
The interesting thing is indeed that many brokers, including those we will show you shortly, include the distribution of dividends even if they comes from derivatives CFD (such as the eToro dividends).
Without going into too much detail, brokers are able to agglomerate the derivative positions of their customers and then buy real shares on the relative stock market.
Thus, having real shares, the broker will benefit from the dividends that will then be redistributed to all its customers, of course with proper proportions according to the investment of each.
How to Start Trading Stocks with Little Money
What you have to do then is to open an account with a broker that allows CFD trading and has a wide range of CFDs on shares, and maybe even indices, commodities, ETFs, etc.
As you will discover shortly by yourself, the minimum capital for opening a real account with this type of brokers is minimal.
We are talking of a few hundred Euros, Dollars or Pounds.
Usually about 200-300 $ / € / £.
It mainly depends on the country you live in and the payment method you choose to use.
Where to Start Investing in the Stock Market with Little Money
Obviously, we now show you some of the best CFD brokers that will allow you to do what we just show you:
These are Social Trading Brokers.
Now I will explain why we believe Social Trading platforms (some refer to them as Copy Trading platforms) are the best choice for you.
Best Way to Invest in Stocks with Little Money
I can imagine that, if you are looking for ways to start investing in stocks with little capital, this is your first experience with investments and financial markets.
In this case then a Social Trading network could be an excellent solution to help you in this situation.
Again, I will not delve here into what is Social Trading and how it works.
All InvestinGoal is focused on this topic.
Essentially, Social Trading brokers, in addition to providing you the trading tools to help you invest in shares even with small sums, they offer you a chance to participate in their social networks, of course populated by other investors.
In most of the Social Trading networks (including those we provided) you can:
Display profiles, statistics and historical performance of the other investors, in order to identify the most profitable, professional and authoritative
Read their opinions, visions, and thoughts on markets or individual companies (except with ayondo)
Follow them as you would do with Facebook or Twitter to stay up to date on what they do or share
Interact with other investors requesting information, clarification, or sharing your opinions
Most importantly, these brokers allows you to automatically copy (except for SwipeStox) all new transactions executed by the investors you want to copy
To start investing in stocks, the first thing to do is surely to study the subject.
However, doing it while participating in a social network, with the ability from the very beginning to follow the opinions and actions of people that has proven to get results, it is definitely a great incentive.
What do you think about it?
Do you have doubts?
Write us below in the comments! We will be glad to answer.
---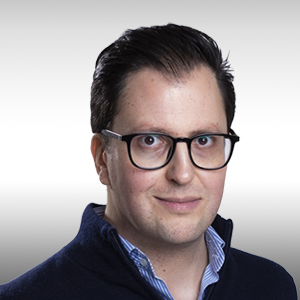 About The Author
Filippo Ucchino
Co-Founder - CEO - Broker Expert
Filippo is the co-founder and CEO of InvestinGoal.com. He has 15 years of experience in the financial sector and forex in particular. He started his career as a forex trader in 2005 and then became interested in the whole fintech and crypto sector.
Over this time, he has developed an almost scientific approach to the analysis of brokers, their services, and offerings. In addition, he is an expert in Compliance and Security Policies for consumers protection in this sector.
With InvestinGoal, Filippo's goal is to bring as much clarity as possible to help users navigate the world of online trading, forex, and cryptocurrencies.
How to Invest in the Stock Market with Little Money
Related Guides
---