Is Spread Betting available with Oanda? Let's find out
Forex traders who are interested in spread betting always choose the best platform to trade on.
One of the credible brokers they consider is Oanda.
The reason behind their decision is highlighted in our Oanda Review.
However, is Oanda one of the Spread Betting Brokers?
Is Oanda a Spread Betting Broker?
As a leading name in the trading industry, Oanda provides a Spread Betting Account for their traders as stipulated by Financial Conduct Authority (FCA) regulation. With this account, you can find and trade over 100 instruments with spreads from 0.6 pips.
However, the minimum bet is 0.0001p and you can spread bet on metals, Forex, indices, bond, and commodities.
How to Open a Spread Betting Account with Oanda
A common feature among all brokers is that you need an account to trade on them. Hence, you need a Spread Betting Account before you are considered eligible to trade on Oanda. How can you open such an account?
The step-by-step guide below shows you how that's done in a couple of minutes:
Step 1 – Visit the Oanda Website
The very first step to open a Spread Betting account is easy as you only need to visit the Oanda Website (73.5% of retail CFD accounts lose money).
Here, on the header, click the "Menu" button on the top left corner and a pop-up will open. As the image below shows, you have to select the "CFDs and Spread Betting" option from the list to proceed in the following step.
Step 2 – Request an Oanda Spread Betting Account
You have two options here. Select "Start Trading" if you are knowledgeable about Forex trading and Spread Betting enough to trade with real money or "Try Demo" if you'll fancy an opportunity to learn some trading skills through an Oanda Demo Account.
You can select one of the two options as shown in the picture below.
Step 3 – Provide the Necessary Information
Oanda will require you to provide necessary information such as your name, email, password, and telephone number.
For a real money account, you must provide additional information to the ones above for proper identity verification.
Step 4 – Verify your Identity
As a Demo Account holder, simply click the confirmation link mailed to you and you're ready to go. A Live Account holder must provide additional verification documents such as:
Proof of identity which may be your Passport or ID Card.
Proof of address such as your bank statement or utility bill.
If you are a Live Account holder, you're mandated to answer a few questions to understand your trading knowledge in compliance with FCA requirements.
Step 5 – Deposit Money into the Account
The Oanda Spread Betting Demo Account is free. The broker requires a minimum deposit of £0 for trading, giving you the liberty to deposit any amount you wish.
Pros and Cons of Spread Betting with Oanda
Pros
Spread betting is tax-free because there is no capital gain
It offers a very low minimum bet
No minimum deposit is required
Cons
Only a small range of markets is available
Risky trading technique
Oanda Spread Betting Frequently Asked Questions
Is Oanda a Spread Betting Broker?
Yes, Oanda offers a Spread Betting Sub-Account for their FCA traders through which they can bet on over 100 instruments, including 70 Forex pairs.
Does Oanda trade against clients?
Oanda is a market maker broker. Just like every type of broker in this category, they are your order's counterparts. Nevertheless, that doesn't imply that they are trying to trade against you to hurt your trading or sabotage your efforts.
Final Verdict
Oanda is a Spread Betting broker that offers traders over 100 instruments comprising more than 70 Forex pairs to choose from and trade.
Simply open an account with the broker to start trading with a £0 minimum deposit amount. However, if you need some trading skills first, open a Demo Account and learn the rudiments of spread betting.
---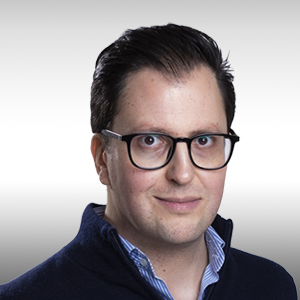 About The Author
Filippo Ucchino
Co-Founder - CEO - Broker Expert
Filippo is the co-founder and CEO of InvestinGoal.com. He has 15 years of experience in the financial sector and forex in particular. He started his career as a forex trader in 2005 and then became interested in the whole fintech and crypto sector.
Over this time, he has developed an almost scientific approach to the analysis of brokers, their services, and offerings. In addition, he is an expert in Compliance and Security Policies for consumers protection in this sector.
With InvestinGoal, Filippo's goal is to bring as much clarity as possible to help users navigate the world of online trading, forex, and cryptocurrencies.
Is Spread Betting available with Oanda? Let's find out
Related Guides
---