Pepperstone Live Account: Opening & Key Information (2023)
Are you thinking about opening a Pepperstone live account?
If the answer is yes, then you have come to the correct place.
This tutorial guide can be used a helpful addition to our Pepperstone account types post which give a complete and insightful guide to the broker's accounts types.
With this helpful step by step guide, you can be completely in the know when opening your Pepperstone Live account.
We have included some images along the way to help you best understand the process of opening a Pepperstone live account in just a few simple steps.
Tutorial: How to Open a Pepperstone Live Account
Here we will detail each part of the process you need to complete in order to get your Pepperstone live account open.
Consider Opening a Pepperstone Demo Account First
One of the very best ways you can get to know a quality broker is by opening a demo account. The same applies to Pepperstone. The Pepperstone demo account presents you with many options and a great chance to learn more about trading and every aspect of the accounts offered.
In fact, to help you along, we have prepared another guide on how to open a Pepperstone demo account. This should help you open a risk-free Pepperstone demo account for 30-days with $50,000 in virtual funds to trade.
Things You Should Prepare Before Opening a Pepperstone Live Account
Pepperstone is a top broker, regulated by both the FCA in the UK, and ASIC in Australia. This means they are highly compliant with regulation, and as such, they need to check your own documentation to ensure you are also trading in a transparent fashion. This ultimately helps protect you as a trader within a safe environment.
With that in mind, there are a few documents which you should be sure to prepare when opening your Pepperstone live account.:
A government issued photo ID document. (Passport or driver's license would be fine)
Proof of Residency document. (A recent bank statement or utility bill would be great)
This type of requirement is now pretty standard among major forex brokers. Many are also interested in knowing how to open a Pepperstone Professional Account, but that's a whole different story. Follow the link below for a detailed guide on the topic, or check our Pepperstone Professional Account review.
Pepperstone Live Account Opening Tutorial
Here's the complete sequence of steps to open your Pepperstone Live Account:
Step 1 – Completing Your Personal Information
This is the beginning and very first step in getting your Pepperstone live account open.
After visiting the Pepperstone homepage and clicking on the option to open a live Pepperstone account, you will be presented with a screen where you should complete some very basic personal details. These include your name, address, and telephone number. Also be sure to complete the form accurately, and with an email you can verify later (required!)
All along the way you will be accompanied by a handy status bar which lets you know how much of the verification process you have completed so far.
Step 2 – Completing Your Pepperstone Live Account Profile
The next steps in the process (which we have already completed in the above image) will be to complete your Pepperstone live account profile.
This may seem like a daunting proposition, but really only involves a few simple tasks. After completing your personal profile, you can advance to the next stage which is related to your trading preferences. This asks about which trading platform you prefer, and some other simple trading preferences. Here you should set you trading platform password also. Easy!
Next up you will complete some information about your employment and income. Don't worry. All of this information is just to help the broker get a better idea of how to serve you well. All conscientious major brokers also want to ensure you are trading within your means. That's fine!
The final steps in completing your Pepperstone live account profile are a few simple questions about your trading habits once more, and a declaration of terms, conditions, and understanding that you should sign. That's it. You are almost there.
Step 3 – Uploading Your Documents to Verify Your Pepperstone Live Account
We did skip one part of completing your live account profile. That is the uploading of your documents. Again there is nothing to get stressed about here. Just have the documents ready which we explained above. When you have those, simply click on the upload documents tab and you will see a screen like this:
Follow these basic instructions to upload your documents without fail. Just be sure to include both sides of your ID copy, and the full document when uploading address verification. This should help you get access to your Pepperstone live account even faster.
Step 4 – Verification Pending: Your Pepperstone Live Account is Almost Ready
So, you have completed the personal profile, uploaded all of your documents, now what?
Now, your documents will be verified by the Pepperstone team and you will be ready to begin trading with your Pepperstone live account.
In truth, the process of opening a live account to this point only takes 5-10 minutes. Now you just have to wait a short time on verification. The team tries to have this completed as soon as possible.
While you wait, you can still access and fund your account for trading .The only thing which you cannot do until your account is verified is withdraw funds. In fact, as you can see noted in our image, the process of opening your live account can be expedited!
Verifying Your Pepperstone Live Account Faster
That's right, your Pepperstone live account can be verified even faster. All you need to do is fund your account through one of the many methods available, which you can discover at our Pepperstone minimum deposit guide. These include card payments, web-wallets, and bank transfers. There is a method to suit everyone.
Pepperstone Live Account FAQs
How do I open a Pepperstone account?
You can open a Pepperstone account demo account with only your email and a password. To open a live account, you will also need proof of address, proof of identity, and you will have to answer some KYC questions asked by the broker. Once your account is verified, you can make a deposit to live trade.
What is the Pepperstone minimum deposit?
There is no Pepperstone minimum deposit. The broker does suggest, however, that you deposit at least $200.
---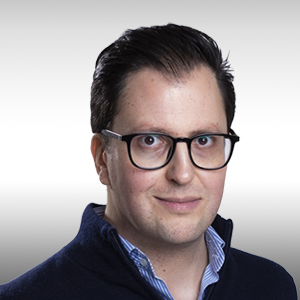 About The Author
Filippo Ucchino
Co-Founder - CEO - Broker Expert
Filippo is the co-founder and CEO of InvestinGoal.com. He has 15 years of experience in the financial sector and forex in particular. He started his career as a forex trader in 2005 and then became interested in the whole fintech and crypto sector.
Over this time, he has developed an almost scientific approach to the analysis of brokers, their services, and offerings. In addition, he is an expert in Compliance and Security Policies for consumers protection in this sector.
With InvestinGoal, Filippo's goal is to bring as much clarity as possible to help users navigate the world of online trading, forex, and cryptocurrencies.
Pepperstone Live Account: Opening & Key Information (2023)
Related Guides
---