What is Pepperstone's MAM Account?
Once you have gotten to know more about forex trading and trading in general at Pepperstone, perhaps from our Pepperstone review which is an excellent starting point, you will have found that they offer a wide variety of account types.
One of these is the Pepperstone MAM, and PAMM accounts. These offer an excellent range of Pepperstone professional account features for money managers who want to manage many other accounts from one centralized place. They are very well catered to by Pepperstone and here we will provide all the details.
Let's take a closer look.
What is the Pepperstone MAM/PAMM Account?
The Pepperstone MAM/PAMM account is for fund managers so they can trade while managing sub-accounts for their clients. Trades made on these accounts are proportionally distributed among the clients along with profit and losses made by the account manager who is trading.
If you are interested as a trader then you can diversify your portfolio even further by using more than one fund manager. The key difference between a Pepperstone MAM and PAMM account is how they are managed and the allocations.
With MAM several accounts can be split across the broker or brokers and there is more flexibility in how trades can be allocated to these accounts. A PAMM account allocates a certain percentage to traders based on the equity they have invested with the money manager in a more uniform manner.
Pepperstone MAM/PAMM Account Features
A Pepperstone MAM/PAMM account gives you the ability to manage hundreds of sub-accounts from one centralized account location. This operates with maximum efficiency and there should be no delay between your allocation and it being reflected in the sub-account. You will also be able to choose from multiple allocation methods including by lot, percentage, and proportional.
A wide range of trading strategies are also supported including the use of EAs and scalping while each account can be customized in terms of management and fees. The minimum trade size on a Pepperstone sub-account is 1 micro lot (0.01 lots) and you will have access to both MT4 and MT5 servers.
If you are interested in learning more you can always visit Pepperstone to get some more information.
You can also read about our best pamm forex broker choices that features Pepperstone as one of the best MAM/PAMM brokers among others.
Can Pepperstone Fund Managers use cTrader?
Although Pepperstone does support cTrader, it is unavailable at present for use with a MAM/PAMM account. Only Metatrader platforms can be used. cTrader is available and best used with the Pepperstone Razor account where spreads start from 0 pips and is a popular choice for scalpers.
You can consult our article on Pepperstone Account Types for more insight on the Razor account features and others.
How to join the Pepperstone Professional Fund Managers Program
This program is designed for qualified and experienced fund managers. In order to apply to join you will need to have both of the following:
A relevant regulatory license
Trading experience of at least 3 years
This helps to ensure that only the best and most qualified professional fund managers operate within the broker.
Pepperstone MAM Agreement
The Pepperstone MAM Account Agreement contains an agency agreement and a compensation acknowledgment. This does a number of things. It authorizes the fund manager to trade on your behalf with Pepperstone and is also known as a Limited Power of Attorney (LPOA).
This document will also set out the performance fees set charged by particular fund managers. It is a document you should carefully review before committing to.
Pepperstone MAM FAQs
What is managed trading?
Managed accounts are owned by traders while trading decisions are undertaken by fund managers. These fund managers can control hundreds of sub-accounts with Pepperstone from a single centralized account.
Is Pepperstone regulated?
Trading with Pepperstone is safe and regulated by many trusted bodies. These include the FCA in the UK, ASIC in Australia, CySEC in Europe, the DFSA in Dubai, CMA in Kenya, and SCB in the Bahamas for global markets.
---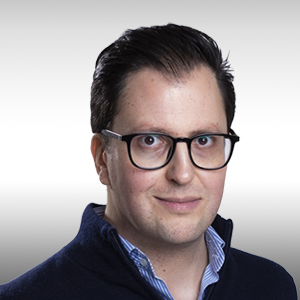 About The Author
Filippo Ucchino
Co-Founder - CEO - Broker Expert
Filippo is the co-founder and CEO of InvestinGoal.com. He has 15 years of experience in the financial sector and forex in particular. He started his career as a forex trader in 2005 and then became interested in the whole fintech and crypto sector.
Over this time, he has developed an almost scientific approach to the analysis of brokers, their services, and offerings. In addition, he is an expert in Compliance and Security Policies for consumers protection in this sector.
With InvestinGoal, Filippo's goal is to bring as much clarity as possible to help users navigate the world of online trading, forex, and cryptocurrencies.
What is Pepperstone's MAM Account?
Related Guides
---