Does Pepperstone offer rebates?
So, you want to trade with Pepperstone and are interested to know more about any benefits or bonuses they offer?
You are in the right place. From our detailed Pepperstone review you will have noticed that they do indeed have an Active Trader Program. Here we will take a closer look at what this offers along with the Pepperstone rebate that is available, and exactly how you can access it.
Let's get started.
How many types of rebates is Pepperstone offering?
First off, to be clear, rebates are effectively the cashback that you can get from the broker. To earn Pepperstone rebates you first have to be classified as a professional trader by them. Once you satisfy this requirement you will find several kinds of rebates available.
Most commonly, rebates are earned based on the volume you trade with the broker. This is the same with Pepperstone though there are a couple of other ways too. The first of these will be to act as a referral partner, or affiliate for the broker which can help you earn rebates, while either of these can also unlock doors to other benefits like the use of a private VPS, detailed market insights, and more.
How to join the Pepperstone Active Trader Program
It all starts here when you Open a Pepperstone account (74-89% of retail investor accounts lose money when trading CFDs). This is the very first step in joining the Pepperstone Active Trader Program. With that though you should note that it is only available to professional clients who open a Razor account.
Through the program, you will be able to earn rebates in cash for forex trading, save on commissions, and earn a lot of other great benefits. It is a multi-tier system as you can see below, and your rebates will rise based on the number of lots you trade each month. These forex cash rebates are paid the day after you close a position.
| Tier | FX volume (Lots) | Rebate per FX lot* | Typical monthly rebate* |
| --- | --- | --- | --- |
| 1 | 100 | 10% | $70-140 |
| 2 | 200-500 | 15% | $200-500 |
| 3 | 500+ | Contact your premium client manager for further details | Contact your premium client manager for further details |
* Rebates are only paid for Forex trades. To remain a member of the Active Trader Program you need to meet the volume requirements over a 3 month period.
Other benefits available through the program for high-volume traders include priority support from the customer support team, access to a private VPS, and more advanced, detailed market insights and reports that can be helpful when trading.
How to join the Pepperstone Active Trader Program
The first point to note is that the program is exclusive to professional clients with the broker. If you fall into this category though and would like to join, you can do so by contacting your account manager who will help you get started.
How to apply to be a professional client with Pepperstone
This professional client status is available to traders operating under European or Australian regulations only with Pepperstone. In order to qualify, you must satisfy at least 2 of the following 3 conditions:
Have made an average of 10 transactions of significant size per quarter in the past year.
Hold a financial instrument portfolio of over €500,000 in value (in your bank or trading account).
Possess relevant experience in the financial services sector.
With at least two of these criteria satisfied, you may be eligible to become a Pepperstone professional trader, and in turn to access the active trader program.
If you would like to learn more about this professional account and designation, check out our Pepperstone Pro Account Review for more.
Pepperstone IB (Introducing Broker) Rebate
Another route is to become an introducing broker (IB). This way you can earn rebates by referring clients to trade with Pepperstone.
If you go with this route your rebates will be paid daily based on the number of clients you refer, and you will have the services of a dedicated account manager at your disposal to help boost your referral numbers.
How does the Pepperstone IB Rebate work?
The steps in becoming a Pepperstone IB start with you joining the broker first as a partner. Once you have filed your application this is typically reviewed within one business day and if approved you will be given a unique referral link to pass on to your clients.
As they sign up using your link, the broker systems track the conversion in real-time and you can get paid a rebate for each client.
Pepperstone Rebate FAQs
Does Pepperstone have a welcome bonus?
Pepperstone doesn't offer deposit bonuses because the broker believes that its funds should go into providing low-cost trading and a quality platform infrastructure. Deposit bonuses are also not permitted under some regulator rules such as in the EU under CySEC.
Instead, you can find an active trader program where you can earn forex cash rebates and more.
Is Pepperstone a good broker?
Pepperstone is a trusted broker with over 6 regulations in place from some of the most respected bodies in the industry. These include the FCA in the UK and ASIC in Australia. They also store your funds safely in segregated accounts and provide negative balance protection. They are overall considered among the safest and best brokers in the industry.
---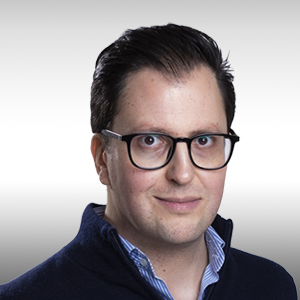 About The Author
Filippo Ucchino
Co-Founder - CEO - Broker Expert
Filippo is the co-founder and CEO of InvestinGoal.com. He has 15 years of experience in the financial sector and forex in particular. He started his career as a forex trader in 2005 and then became interested in the whole fintech and crypto sector.
Over this time, he has developed an almost scientific approach to the analysis of brokers, their services, and offerings. In addition, he is an expert in Compliance and Security Policies for consumers protection in this sector.
With InvestinGoal, Filippo's goal is to bring as much clarity as possible to help users navigate the world of online trading, forex, and cryptocurrencies.
---