Pepperstone Spread Betting Account: Costs & Characteristics (2023)
Below is an introduction into spread betting on the Pepperstone trading platform.
We will go into detail some of the things you need to know in order to use this platform.
If you would like to read our Pepperstone review please follow the link, otherwise, keep reading our Pepperstone Spread Betting review.
Is Pepperstone a spread betting broker?
Pepperstone is a broker regulated by the FCA and other respected regulatory bodies.
Since the broker operates in the UK and it's FCA regulated, Pepperstone can offer Spread Betting to every UK customer.
Pepperstone Spread Betting Account: General information
The spread betting account is relatively new on the pepperstone trading platform, and it is only available in the UK and Ireland.
The minimum deposit for this type of account is £200, and when you create a spread betting account on Pepperstone you will get access to over 180 tradable instruments. The spread on this account is very competitive compared to other brokers, as Pepperstone has spreads that start at 0 pips.
It is supported by both MT4 and MT5 platforms, as these are incredibly popular amongst the trading community. Trades that are executed on Pepperstone are executed on a No Dealing Desk method (NDD), which means that brokers will not pass their clients' orders through a dealing desk, and they won't take the other side of your trade either. Pepperstone has inevitably become one of the best UK spread betting forex brokers on the market.
Pepperstone Spread Betting for Professionals
The Pepperstone Spread Betting for Professional is no more different than what happens with CFD trading, but you can apply for the professional account too.
There are some obvious benefits to this type of account though, which include high leverage, as well as rebates for individuals and a personal account manager that they can contact.
However you should know that if you do decide to apply for the professional account, you will lose some of the retail client benefits such as negative balance protection.
Requirements to open a spread betting account
In order to open a Pepperstone spread betting account, you need to register under the FCA branch of Pepperstone, and you must be a UK citizen or a citizen of a country where Pepperstone is operating and where spread betting is not illegal.
One example of where spread betting is illegal is in the EU, which means people that live in the EU cannot apply for an account. If you want to visit the Pepperstone Spread Betting account page, please follow the link (74-89% of retail investor accounts lose money when trading CFDs).
What is Spread Betting?
Put simply, spread bettings is a tax-efficient way of speculating on the price movement of thousands of global financial instruments.
It allows traders and investors alike to open a position on the market and essentially "bet" whether the price of a certain asset will either rise or fall. They can do this without even actually buying the asset.
How does spread betting work?
Spread betting is a type of derivative trade that allows you speculate on the direction of any particular asset that is available. As a trader you can decide how much you wish to place on each trade per point of movement.
As the price of the asset moves, your profit will increase with each point the market moves in your favour, and likewise your profit will decrease for every point it moves in the opposite direction. The profit, or loss is calculated as the difference between the opening and closing price, multiplied by the value of your spread bet.
One of the great things about spread betting is that you can go both long and short to profit. There is no need to just go long on a position, as you can also short-sell too, to make a profit from the falling price of an asset.
Spread Betting vs CFD Trading
Spread betting and CFD trading are very similar as both are margined products, however when you spread bet you decide how much you want to risk per point of movement. On the other hand, when you trade with CFDs you buy or sell contracts which represent an amount per point in the market.
Either way with both options you don't need to own the underlying asset in order to open a position. Even though there are similarities between both spread betting and CFD trading, there are some differences, which include:
Spread betting is not liable for Capital Gains Tax in the UK
Spread betting has no commissions, brokers only make their money on spreads
The only currency that is accepted is the British Pound (GBP)
Pepperstone Spread Betting FAQ
Does Pepperstone have Spread Betting?
Yes, Pepperstone does offer a Spread Betting Account. You can start with a £200 minimum deposit and trade over 1800 instruments with NDD executions with spreads starting from 0 pips.
Does MetaTrader 4 spread betting?
MT4 is a trading platform associated most commonly with forex trading. On Pepperstone you can use both MT4 and MT5 to trade via either CFDs or Spread Betting.
Is Spread betting better than CFD?
The main advantage of Spread Betting is being tax-free. If it is better than CFD trading it all falls on your trading style as the both of them are very similar.
---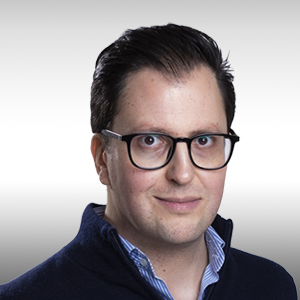 About The Author
Filippo Ucchino
Co-Founder - CEO - Broker Expert
Filippo is the co-founder and CEO of InvestinGoal.com. He has 15 years of experience in the financial sector and forex in particular. He started his career as a forex trader in 2005 and then became interested in the whole fintech and crypto sector.
Over this time, he has developed an almost scientific approach to the analysis of brokers, their services, and offerings. In addition, he is an expert in Compliance and Security Policies for consumers protection in this sector.
With InvestinGoal, Filippo's goal is to bring as much clarity as possible to help users navigate the world of online trading, forex, and cryptocurrencies.
Pepperstone Spread Betting Account: Costs & Characteristics (2023)
Related Guides
---