Trading 212 CFD vs Invest Account
So you have decided to trade with Trading 212?
That is an excellent choice if you are looking for a top broker that is very well-trusted in the industry and a very popular choice among traders. You can read all about the broker with our trading 212 review. Your next decision will be the account type.
The Trading 212 CFD vs Invest accounts offer several key differences that you will want to consider before making your choice.
Here we help you by highlighting these differences and providing a more detailed look at who may be best suited to each account type.
Trading 212 CFD vs Invest: which one is the best choice for you?
If you are searching for help on which account type is the best for you, then our chart below will certainly be helpful in highlighting some of the key differences between the two.
For a summary, the CFD account offers you the ability to speculate on many markets without ever owning the underlying asset. This can be considered something of a higher risk though it is certainly flexible in providing you access to forex, stocks, and other markets. This account type is often selected by day traders and those preferring to trade on leverage.
The Invest account is ideal for traders looking at more long-term investing. The fees are also kept lower since you don't have to worry about overnight fees when holding your positions as you do on a CFD account. Fractional shares trading is also available with the Invest account.
| Features | CFD Account | Invest Account |
| --- | --- | --- |
| Minimum deposit | $10 | $1 |
| Leverage | 1:30 for EU traders | 1:1 |
| Real assets | No | Yes |
| Instruments | CFD Forex, Index, Commodities, Stocks, Futures | Real Stock and ETFs |
| Platform | Proprietary | Proprietary |
Trading 212 CFD vs Invest: Differences
Below are some of the key differences in more detail on both of these account types.
If you are looking for more in-depth information, you should absolutely check out our full Trading 212 account types guide for much more.
Trading Instruments Available
As mentioned above, one of the key differences between these two account types is that with the Invest Account you are trading the real asset. This is not the case on a CFD account where you never actually own the underlying asset. With the CFD account though, you can use leverage. This is not available on the Invest account.
The assets offered also differ slightly, though both accounts offer an exceptional range of selection. With the CFD account, you will find more than 3,500 assets in total. Included here are more than 2,000 stocks, over 220 forex pairs, 30+ indices, 158+ commodities, and in excess of 80 futures markets to choose from. The Invest account meanwhile, offers over 3,000 stocks, and 400+ ETFs to trade in, all as real assets.
A Trading 212 demo account gives you a completely risk-free environment to try out both accounts and what they have to offer. The account is unlimited and comes with no obligation.
For more on this and other great demo accounts, you can always read our best demo account forex brokers top ten.
CFD Leverage
Another point of note that we referred to above in the differences is the availability of leverage. The CFD account will allow you to use leverage while the Invest account will not. As an EU trader, the maximum available leverage is up to 1:30. This can extend to as much as 1:500 if you qualify as a professional client.
If you are interested in learning more about leverage and how it works, our guide here on the high leverage forex brokers top ten is a must-read.
Trading 212 CFD vs Invest – FAQ
What is the main difference between CFD trading and Investing?
The main difference between CFD trading and investing is that with CFDs, you speculate on price movements without taking ownership, while investing lets you take direct ownership of the underlying asset. There are also other differences like overnight fees to take into account with CFDs. It is generally not suited to longer-term investing.
Does Trading 212 offer a demo account for both CFD and Invest mode?
Yes, it offers both versions and you can switch from one to another very quickly. Remember that with demo account you'll trade in a risk-free way with virtual funds and no obligation to open a live trading account. The Trading 212 demo account is also completely unlimited.
Can you lose more than you invest in CFD trading 212?
No. It is not possible to lose more than you deposit with a Trading 212 CFD account. This is thanks to the negative balance policy that the broker has in place.
---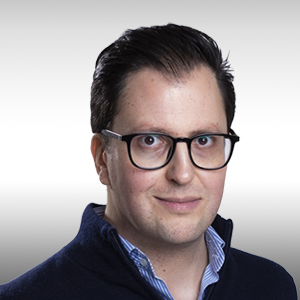 About The Author
Filippo Ucchino
Co-Founder - CEO - Broker Expert
Filippo is the co-founder and CEO of InvestinGoal.com. He has 15 years of experience in the financial sector and forex in particular. He started his career as a forex trader in 2005 and then became interested in the whole fintech and crypto sector.
Over this time, he has developed an almost scientific approach to the analysis of brokers, their services, and offerings. In addition, he is an expert in Compliance and Security Policies for consumers protection in this sector.
With InvestinGoal, Filippo's goal is to bring as much clarity as possible to help users navigate the world of online trading, forex, and cryptocurrencies.
Trading 212 CFD vs Invest Account
Related Guides
---