Trading 212 Fees & Spreads Review
Trading 212 is a popular UK-based broker offering various trading and investment products.
Since the ultimate objective of trading is to make money, every trader should pay attention to their transaction costs which ultimately diminish their much-deserved profits.
This guide focuses on Trading 212 fees and various costs you should expect when using Trading 212 as your broker.
If you want to know about more than just Trading 212 fees, head to our in-depth Trading 212 review to learn more about this leading broker.
Trading 212 Fees: here's what you'll find
Trading 212 – Fees and Commissions
Trading 212 fees depend on the account type you choose. Different accounts present varying fees and costs. However, all trading accounts have spread fees.
The available accounts are:
A CFD Account, where you can trade contracts for difference for several asset classes.
Invest Accounts, where you can trade real stocks and exchange-traded funds.
To learn more and have a clear overview of the accounts provided by Trading 212, we've prepared a dedicated Trading 212 Account Types guide exclusively covering this topic.
Trading 212 Commissions: All different Trading 212 Fees Explained
Trading 212 Minimum deposit
If you decide to open a CFD Account, the minimum first-time deposit required is just $10. Whereas for the Invest Account, the minimum deposit is just $1. However, if you're depositing by bank wire transfer, the minimum deposit will increase to $10.
As you can see from this quick explanation, the minimum deposit depends on various factors, such as the account type and deposit method. Before making your first deposit with Trading 212, we suggest reading our Trading 212 Minimum Deposit guide.
Trading 212 Deposit and Withdrawal Fees
In most cases, deposits and withdrawals with Trading 212 are free of charge, which is an important advantage.
With a CFD Account, you will never be charged a deposit or withdrawal fee. However, the Invest Account might present a fee depending on the amount you invest. If you deposit more than $2000, you'll get a fee of 0.7%, depending on the method used. This fee will most likely be charged if you use Credit/Debit Cards, Google Pay, Apple Pay, Skrill, iDeal, DotPay, GiroPay, or Sofort methods. Bank wires are always exempt from this fee.
Trading 212 Conversion Fees
Conversion fees are charged when you trade products with a base currency different to the currency of your account balance. Conversion fees are only charged with the CFD Account. With a CFD Account, you're charged a currency conversion fee of 0.5%. The available account currencies are EUR and GBP.
If you trade with the Invest Account instead, you won't be charged any conversion fees, regardless of the products you trade.
Trading Fees you can find in Trading 212
Trading 212 Spreads
The spread, which is the difference between the price you buy at and sell for, varies depending on the product. The spread starts from 0.8 pips for forex pairs and is on average 1 pip on major trading pairs. The spreads on other popular assets are $0.25 for gold and $0.50 for assets like the SP500 and UK100. We feel the spread is a little higher compared to the spreads offered by other top-brokers.
Trading 212 Overnight Fees
There is only one account you'll find this type of fee applied to, which is the CFD Account. The account allows you to trade CFD instruments, and it will charge you an overnight fee if you hold your position overnight and carry the position into a new trading day.
The Invest Account, given the fact that it is not for CFD trading and doesn't offer leverage, does not charge any overnight fees.
Trading 212 ISA Account Fees
The ISA Account is practically the same as the Invest Account, but with a great advantage: it's a tax-free account for UK residents.
Here is an overview of the conditions:
The minimum deposit amount is still $1 ($10 by wire transfer)
Spreads are still the main fee
No currency conversion fees and no overnight fees
No deposit and withdrawal fees (unless depositing more than $2000)
Remember that the only deposit fee that might be applied is 0.7% and only for deposits larger than $2000 and only for certain payment methods, such as Credit/Debit Cards, Google Pay, Apple Pay and Skrill. The fee isn't charged when depositing via bank transfer.
What's more, you will not encounter annual administration charges, no commission per trade and no dividend reinvestment fees. The minimum buy and sell order size is just £1.
Keep in mind this account is only available in certain countries, in particular, for UK traders. The ISA tax-free amount in the United Kingdom is £20.000 per year.
Trading 212 Fees – FAQ
Does Trading 212 charge overnight fees?
Yes, if you use the CFD Account, you'll find that Trading 212 charges you an overnight fee, just like every CFD broker. However, if you use the Invest and ISA Accounts, you won't pay this fee since you'll trade real assets without leverage.
Is Trading 212 really free?
Like every other broker, you'll find some fees, but the major advantage of Trading 212 is that fewer fees are charged, and the ones charged are very low. In particular, in most cases, you won't be finding any fee for deposit and withdrawals. Keep in mind that the spread is the main way the broker will make money.
---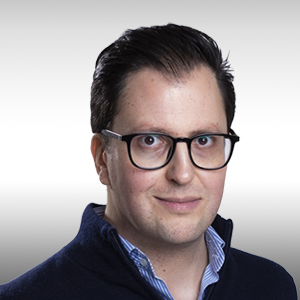 About The Author
Filippo Ucchino
Co-Founder - CEO - Broker Expert
Filippo is the co-founder and CEO of InvestinGoal.com. He has 15 years of experience in the financial sector and forex in particular. He started his career as a forex trader in 2005 and then became interested in the whole fintech and crypto sector.
Over this time, he has developed an almost scientific approach to the analysis of brokers, their services, and offerings. In addition, he is an expert in Compliance and Security Policies for consumers protection in this sector.
With InvestinGoal, Filippo's goal is to bring as much clarity as possible to help users navigate the world of online trading, forex, and cryptocurrencies.
Trading 212 Fees & Spreads Review
Related Guides
---