So, you are trading forex and interested in a MAM account?
The best place you can start to take a look is our managed forex trading account top 10 to find the very best broker for you. Before doing this though, you may even be wondering, just what is a MAM account?
Right here we have the answer. Not only that, but we have all of the specific details you need to know about MAM accounts, and also a step-by-step guide on how to get started.
With that in mind, let's take a look.
What is a MAM Account?
MAM stands for Multi-Account Manager. With this type of account, a trader is able to manage several trading accounts from one single master account. The total equity in this account type is comprised of the trader's funds, plus any funds from investors.
All of the orders executed through a MAM master account are reflected on the individual investor accounts, and from the investor's perspective, they have the control and authority to set criteria around how their trades are applied. This could be related to lots traded, leverage applied, or other parameters.
For the trader and owner of the MAM account, they can earn a performance fee and a commission on profits
How to open a MAM Account
The process of opening your MAM account with a broker is one that should be relatively simple and fast if you follow the steps we outline below:
Pick a broker to trade with
The first step will be to choose the broker you would like to trade with. This broker should be a well-regulated one that can offer you a safe trading environment and good conditions that fit your trading needs.
There are many top choices, though you will also need to make sure that the broker offers a MAM account before you sign up.
To help you along, we have put together a selection of our top 10 brokers for a Managed Forex account that you should take a look at.
Apply for a trading account
With your broker selected, you can apply for your trading account. This process can typically be started straight from the homepage and by following the steps to complete the registration forms.
You will also likely need to upload a proof of ID and proof of residence document to get verified by a broker. It can speed up the process to have these on hand. Everything can usually be completed online the same day in most cases.
Choose a fund manager
Once your account is open, you can set about finding the best trader to trade on your behalf. There are many conditions you should consider here. Of course, the length of time they have been trading is important, as well as how successful they have been over a sustained period of years. Typically a 3 year period is good for allowing you to analyze performance in enough detail.
You can see our are PAMM accounts safe guide for a more in-depth look at this area too.
Set your own trading criteria
Even after you have selected the best trader for you, there is still time and opportunity for you to set your own parameters for trading through this trader. You can customize this through your MAM account so that it reflects your trading needs, and particularly your risk attitude.
Each trade is then reflected in your account, but how many lots are traded, and how much leverage is applied, remains up to you.
How does a MAM Account work?
With a MAM account, the trades of the account manager are reflected on each sub-account. The equity available though is the total of all funds from both the investors and the manager's own funds.
As mentioned, returns are then made based on the proportion of funds you invested and your selections in terms of leverage and lots traded.
How does the fund manager earn?
The MAM account fund manager has several ways to earn money. First of all, since their own funds can also be invested, they will have their own direct profits to account for. On top of that, they should have a performance fee paid by the investors. This is typically a profit percentage.
All of this will be clearly laid out in the agreement and Limited Power of Attorney (LPOA) which is the document that regulates the manager-investor relationship and that you have to submit when trading through a MAM account. Keep in mind that things may run slightly different at different brokers.
What is a MAM Account FAQs
How does a MAM account work?
A MAM account is managed by a single professional trader whose trading decisions are reflected on each investor's sub-account. Investors have the ability to set their own trading criteria and risk-level as well as investing in multiple managers at the same time.
Are MAM accounts safe?
MAM accounts are safe as long as you open a trading account with a safe and regulated broker. The rest is up to the skill of the manager you decide to invest in. This is the reason why you should be careful and research who you invest in before making any selections.
---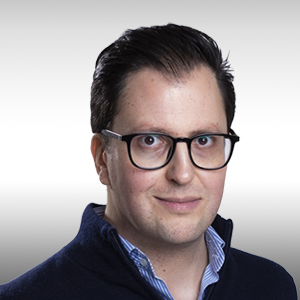 About The Author
Filippo Ucchino
Co-Founder - CEO - Broker Expert
Filippo is the co-founder and CEO of InvestinGoal.com. He has 15 years of experience in the financial sector and forex in particular. He started his career as a forex trader in 2005 and then became interested in the whole fintech and crypto sector.
Over this time, he has developed an almost scientific approach to the analysis of brokers, their services, and offerings. In addition, he is an expert in Compliance and Security Policies for consumers protection in this sector.
With InvestinGoal, Filippo's goal is to bring as much clarity as possible to help users navigate the world of online trading, forex, and cryptocurrencies.
---