What is the Maximum Leverage in Forex Trading?
Trading forex with your broker you may wish to trade on leverage or be curious about what they can offer in terms of maximum leverage. Here we will take a look at actually what is the maximum leverage in forex trading?
We will also examine other aspects of trading on leverage like your risk management, and help you choose from some High Leverage Forex Brokers if you need one.
Let's get started.
What is maximum leverage in forex trading?
The maximum leverage currently available anywhere in the world when trading forex, is 3000:1. This is sometimes available from offshore forex trading brokers, though not commonly. The leverage available does depend on the broker you are using, and the regulation they are operating under.
In most cases leverage typically runs from 50:1 up to 400:1 though there are instances where particular regulators are more strict and impose a maximum leverage of 30:1 like you can see in the UK, EU, and Australia for non-professional traders.
Maximum Forex Trading Leverage per Regulation
The below table charts the leverage available in many major areas. This is generally 30:1 with the exception of FBS regulated under the IFSC which you can also find at the top of our top 10 high leverage forex brokers.
| | Major Forex Pairs | Other Forex Pairs |
| --- | --- | --- |
| ESMA (Europe) | 30:1 | 20:1 |
| FCA (UK) | 30:1 | 20:1 |
| ASIC (Australia) | 30:1 | 20:1 |
| MAS (Singapore) | 20:1 | 20:1 |
| IIROC (Canada) | 50:1 | 30:1 |
| Offshore | 3000:1 | 3000:1 |
High forex leverage: what are the risks
Naturally, there are risks associated with using forex leverage. They have the ability to amplify your profits but they can of course amplify losses too. The risks increase with the higher leverage you use.
For this reason, it is crucial that you have a good understanding of how to trade, trading strategies, and your own trading goals before you consider using any leverage. You must also choose a leverage ratio that is within your means with regard to the amount you can afford.
Manage the trading risks
Managing your trading risks, and the risks of utilizing leverage require you to have a well-planned risk management strategy. This means you know your objective when using leverage, and don't trade beyond your budget among other things.
Especially if you are new to trading forex it may not be wise to use leverage, and certainly not at a high leverage ratio. You should also make sure that your broker provides risk management tools like stop-losses for your own protection, and that you use them. A diversified portfolio is also advisable to effectively manage your risk away from just a couple of positions.
Scalpers are among those who can often benefit from using higher leverage due to the nature of the technique.
Found the right broker
Despite this, there may still be times when you feel the need to trade at higher leverage. In this case, you will need to find the safest, most well-regulated broker.
To help you, we have prepared a list of the High Leverage Forex Brokers that can provide a well-regulated trading environment.
Limited leverage by regulations
The maximum leverage you can access will also be impacted by the regulation you are trading under at your broker which depends on your location. Some regulatory bodies like those in the UK, EU, and Australia can offer a maximum leverage of up to 1:30 on Forex to retail traders due to stringent rules.
Qualified expert traders who gain professional status through meeting a number of criteria may have access to higher leverage here. This though requires proving detailed knowledge of the financial markets and trading as well as having a proven high volume trading rate. The end goal is to protect retail forex traders.
What is maximum leverage in forex trading FAQs
How much leverage is too much forex?
Too much leverage really depends on your own situation. You can often access up to 500 times your balance. This will depend on a number of factors like the broker, regulations, and more but you really should not trade on high leverage unless you are extremely comfortable doing so.
What is a 1 500 Leverage?
Effectively 500:1 leverage is a big loan on your existing balance that can allow you to trade with up to $500 for every $1 you have in your account. This level of risk should not be taken lightly.
---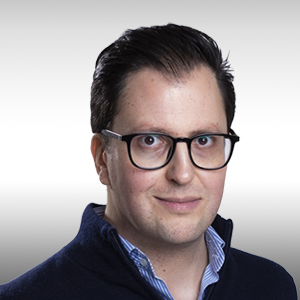 About The Author
Filippo Ucchino
Co-Founder - CEO - Broker Expert
Filippo is the co-founder and CEO of InvestinGoal.com. He has 15 years of experience in the financial sector and forex in particular. He started his career as a forex trader in 2005 and then became interested in the whole fintech and crypto sector.
Over this time, he has developed an almost scientific approach to the analysis of brokers, their services, and offerings. In addition, he is an expert in Compliance and Security Policies for consumers protection in this sector.
With InvestinGoal, Filippo's goal is to bring as much clarity as possible to help users navigate the world of online trading, forex, and cryptocurrencies.
What is the Maximum Leverage in Forex Trading?
Related Guides
---