Why is my spread so high in Forex?
One of the most common questions we may ask ourselves, particularly if things are going against us in the market, is why is my spread so high? Forex brokers often do their best to keep the spread as low as possible but there are a number of reasons why it may be high.
Here we will take a closer look at those reasons and help you to identify and choose the best brokers with the tightest forex spreads.
Let's get started.
What is considered a high spread?
A high spread is one where there is a significant difference between the bid and the ask price. Now there will typically be an accepted average. Anything above that average could be considered high. Generally, where a spread is between 2-3 pips or more, it can be considered high, though there are other points to consider.
Emerging market currency pairs like minor, and exotic currency pairs for sure, will often have higher average spreads. They are also impacted by the major points we will take about below, volume, and liquidity. Market maker brokers you will find also typically charge higher spreads, while ECN/STP brokers tend to offer the lowest.
Why is my spread so high: reasons and factor that influence spread
Factor 1: Volatility
A high spread can be both an indication of, and a result of, high levels of market volatility. This could be caused by any number of events from natural disasters, to economics, and politics. Anyway, it introduces uncertainty to the market that causes exchange rates to fluctuate. In line with these movements, spreads tend to widen.
Factor 2: Liquidity
The second major factor to impact the spread, is market liquidity. Simply put, the more liquid a market is, the tighter spreads typically are. The opposite is also true where an illiquid, poorly traded market, will often feature higher spreads.
This low liquidity could be caused by a number of factors as we will look at more closely below:
Trading Hours
Trading hours do have a certain impact on market liquidity. Trading during the period of time when US and European markets are closed in particular impacts the market liquidity and can cause a higher spread. This could happen if you are trying to trade EUR/USD during Asian trading hours for example.
For more information on this and to learn more, check our post here on 'when do forex spreads widen' to get a full view.
Market Volume
Market volume is also closely linked to the spread and other assets too. While the forex market is one of the highest volume, most liquid markets in the world, you may find that trading other assets you will encounter similar issues.
The most well-known stocks and commodities will also typically have lower spreads due to the fact that market volumes are higher than in other assets. The same theory can be applied within the forex market.
Major Currencies vs other Currencies
This is another point that is linked to liquidity in the market and the influence on spreads. We know that increased liquidity usually means a tighter spread. Well, when we look at major forex currencies this becomes clear. Major currencies are the most liquid, and will typically have the lowest spreads, the EUR/USD is a prime example here.
Trading minor or exotic pairs you will find these have considerably lower liquidity since they are just not as well-known and commonly traded. This then reflects in the fact the spreads on these trading pairs generally run higher on average.
Factor 3: Market Maker brokers
The last point to consider is the influence of your broker on the spread. In most cases, Market Maker Brokers charge higher spreads than you will find with ECN/STP Brokers. This has a lot to do with the fact that a market maker often creates their own internal market, and acts as a counterparty to your trade. On the other hand, an ECN/STP broker typically has much more direct access to liquidity providers and does not act as a counterparty to your trades.
It is important to note that ECN/STP Brokers charge a trading commission to compensate for the low spreads offered while in most cases market makers are commission-free. The average typical commission to expect can be around $5 per round turn on a standard lot.
Difference between High spreads and Low spreads
Of course, spreads can be either high or low. Low spreads are exactly the opposite of what we have talked about here and occur when there is not a big gap between the bid and ask price. They are more common when a market is well traded but stable.
Why is my spread so high: FAQ
How does a high spread influence forex trading?
With a higher spread, your trading costs will be higher. Ultimately this means a higher risk for you of losing money, and a longer time to reach profitability since the market has to move even more than usual in your favor to overcome the high spread.
---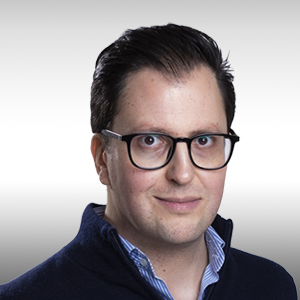 About The Author
Filippo Ucchino
Co-Founder - CEO - Broker Expert
Filippo is the co-founder and CEO of InvestinGoal.com. He has 15 years of experience in the financial sector and forex in particular. He started his career as a forex trader in 2005 and then became interested in the whole fintech and crypto sector.
Over this time, he has developed an almost scientific approach to the analysis of brokers, their services, and offerings. In addition, he is an expert in Compliance and Security Policies for consumers protection in this sector.
With InvestinGoal, Filippo's goal is to bring as much clarity as possible to help users navigate the world of online trading, forex, and cryptocurrencies.
Why is my spread so high in Forex?
Related Guides
---