XM Live Account: Opening & Key Information (2023)
Great news if you are thinking of opening an XM live account.
Not only does this make a wide range of XM account types available.
We will also run you through the entire process step by step.
We understand that opening a live trading account is not always a very simple task.
That is why, all you have to do is look right here at our XM live account opening tutorial for all of the information you need.
Let's get started:
XM Live Account Review – Things to consider first
Naturally, prior to getting started, there are a few things you should take into consideration. here are some of the major points:
Consider Opening an XM Demo Account First
One of the best things you can do starting out with XM, or any other top forex broker for that matter, is to try your hand at a demo account first.
The XM demo account is free, unlimited in the amount of time you can hold it open, and really fast to get started with. You require minimal details and should be up and running within 10-15 minutes at the most.
This provides you the perfect place to hone your knowledge and skills before moving on to an XM live account.
Things You Should Prepare Before Opening an XM Live Account
As with all major brokers, there are a few regulatory procedures to follow through. This means completing XM verification. The process is not too difficult at all, though it does help if you have a few documents lined up and ready. These include the following:
Your passport which should be in date and clearly pictured for ID verification purposes.
Proof of address statement such as a utility bill or bank statement. This must include your current address as registered with the broker and ideally be dated within three months.
If you have these documents to hand, and preferably saved on your computer ready to upload, you will save yourself some time with the XM verification processes.
Where is XM available?
XM is well-regulated around the world and available in the majority of countries with the exception of USA, Canada, Israel, and Iran.
Regulation is taken care of in Europe by CySEC, Dubai by DFSA, Australia by ASIC, and globally by FSC in Belize.
These are all very well-respected bodies and so you can trust in the transparency of operations at XM and within XM regulations.
Base Currencies
The base currencies which you will have access to at XM will depend very much on the account type you choose and also the regulatory area which is in charge of your account.
With the XM micro, and XM standard account types, every major currency is available as a base. RUB is also available as a base currency if you are outside the CySEC purvue. ZAR and SGD accounts are both also available under FSC regulation.
XM Zero Accounts only allow for USD and EUR although in the global markets JPY is also facilitated. XM Ultra Low Accounts provide for EUR, USD, GBP, AUD, ZAR and SGD base currencies, while shares accounts operate through USD only.
XM Live Account Opening Tutorial
Now that we have covered the XM live account basics, let's take a look at our tutorial with images included, of exactly how you can get started with an XM live account.
Step 1 – Completing Your Personal Information
Your very first port of call will be the XM homepage for your region. There, as you see below, you should click on the green "Open an Account" button to get started.
From here, you will be directed to the first personal registration page. This is the first of two pages where you will need your personal information along with the ability to answer a few simple, trading related questions to determine suitability.
Once you have completed these things though, it should only take around 5-minutes, you will have officially opened your XM live trading account.
Step 2 – Completing Your XM Live Account Profile
The XM live account opening process is expedited in such a way that you actually complete a full profile almost immediately on clicking to sign up. The process is just a two-step one and encompasses various questions about your trading experience and a basic trading knowledge quiz.
Much of this is to satisfy CySEC regulations and others as well as providing XM with the information they need to best cater to your needs as a trader.
Step 3 – Choose Your Trading Platform
Again, this step which is typically last with many brokers is one of the first to be finalized. You will select from a simple dropdown menu on the first registration screen and from then on, your account will be aligned with the trading platform you have selected.
You will also receive login information for this trading platform in some of your initial email correspondence with the platform.
Step 4 – Verification Pending: Your XM Live Account is Almost Ready
The next screen you will see quickly after completing your XM registration form is that your XM live account has been opened and a couple of steps to follow, These are detailed in the image below.
Simply head on over to the registered email you signed up with and from there you should be able to collect the required login information to access both your XM live account dashboard and the trading platform you chose.
The final step of the process which you must complete from there to begin live trading is the submission of your documents and completing the XM verification process.
Step 5 – Uploading Your Documents to Verify Your XM Live Account
Once you have confirmed your email address and retrieved your login information, you can access your XM live account for this first time. When you first login, you will be greeted with the following screen:
This should then lead to you validating your account by confirming your Tax ID number and nationality as required by MIFID II directives within the EU if that is where you are registering from. Then you will see the following screen for document upload:
This should be the last of the steps you have to go through in order to complete XM verification. All in all, the process is relatively fast and these documents if correct should be verified swiftly by the XM team.
Verifying Your XM Live Account Faster
As mentioned, the process is usually always very swift. The best thing which you can do to make sure it passes without a hitch is to ensure all of your paperwork is in date and in good condition and also matches the address on your account.
Once you have these elements in order, you should be well on your way to live trading with XM.
Our opinions on XM Live Account
Now that you have hopefully completed the process smoothly, we will finish with a few of our own objective opinions on the ease of getting started with XM.
Advantages of live trading at XM
XM is one of the best-known brokers in the industry, This comes with a range of advantages for any trader. As you will have noticed, they are very well regulated. This is a key point which benefits many traders in the sense that an instant trust can be built with XM.
If you are based in the global markets regulatory area, you can also pick up some excellent bonuses for your custom, although these are prohibited to EU and AU based traders.
Another thing which we picked up on was the variety of accounts to suit the needs of every trader at XM. This combined with low spreads and almost always commission-free trading make it an excellent place to trade.
This is compounded by the low minimum deposit requirement which ultimately makes XM one of the most accessible brokers for live trading, and you can learn a lot more through their comprehensive, and free education infrastructure.
Highlights of XM as a broker
There are several highlights to trading live with XM, though if we were to choose only a few, they would include the ease of opening on both XM live and XM demo accounts when compared with some in the sector.
This would be quickly followed by the accessibility in terms of cost and the extensive range of regulatory protections the broker has in place. Overall, a very safe and secure place to trade.
---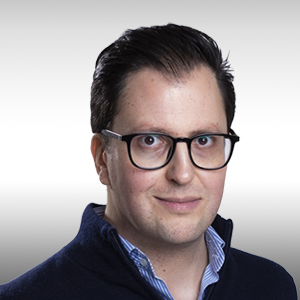 About The Author
Filippo Ucchino
Co-Founder - CEO - Broker Expert
Filippo is the co-founder and CEO of InvestinGoal.com. He has 15 years of experience in the financial sector and forex in particular. He started his career as a forex trader in 2005 and then became interested in the whole fintech and crypto sector.
Over this time, he has developed an almost scientific approach to the analysis of brokers, their services, and offerings. In addition, he is an expert in Compliance and Security Policies for consumers protection in this sector.
With InvestinGoal, Filippo's goal is to bring as much clarity as possible to help users navigate the world of online trading, forex, and cryptocurrencies.
XM Live Account: Opening & Key Information (2023)
Related Guides
---