ZuluTrade Fees and Spreads: Detailed Overview (2023)
ZuluTrade is one of the most popular forex trading platforms. But many traders are puzzled when they discover that ZuluTrade is not a forex broker, but actually, a copy trading platform that plugs into various supported forex brokers.
To get a clearer understanding of the role that ZuluTrade plays in forex trading, we recommend reading our complete ZuluTrade review, which explains the business model, services, advantages this company offers.
Many traders who are attracted to this company are curious about the ZuluTrade spread, commissions, and other trading costs associated.
ZuluTrade is not a broker and therefore, does not charge spreads. Instead of Spreads, ZuluTrade charges for its service with other fees.
What is ZuluTrade and how it works
ZuluTrade is a popular cross-broker and platform-agnostic online social and copy-trading platform that was launched in 2007. Over the years, ZuluTrade has established itself as one of the most versatile and flexible copy-trading systems in the forex community, and that is why it is among our top ten best copy trading platforms.
The idea behind ZuluTrade is that it allows experienced traders to broadcast their trading strategy to the ZuluTrade community.
The strategies listed on the ZuluTrade website are available to be automatically copied by other people with trading accounts held with certain brokers. Because there are two companies involved in the provision of trading services (the broker and ZuluTrade), it can be confusing to understand what the costs are. It leaves many traders confused about ZuluTrade spreads and other fees, which is what this article addresses.
ZuluTrade Spreads, Fees and Commissions
ZuluTrade is a copy trading platform and charges spreads and commissions just like any other trading platform and broker. However, there are 2 types of commissions you may be charged, and these are ZuluTrade Fees and the broker's fees.
Zulutrade platform's fees
Because ZuluTrade is not a forex broker, the fees charged by the company and other conditions are not determined by the company. However, there are some costs associated with using the service. Therefore, we will explore each aspect one by one to ensure you are familiar with ZuluTrade spread and other fees.
ZuluTrade Copy trading costs
The fee you pay to use ZuluTrade will depend mainly on the type of account you choose to open with ZuluTrade. There are two types of accounts offered: classic account and profit-sharing account.
If the classic account is selected, the follower (person copying trades) will pay at the moment of opening the positions, and it will depend on the size of this position that you open.
If the profit-sharing account is selected, followers do not pay when opening the position, but instead will pay a $30 monthly fee and a 25% commission on any profits which have been earned.
Broker's fees
Besides the fees charged by ZuluTrade, there are additional fees for opening and closing trades with brokers, which will vary depending on the broker you use. Although there aren't any ZuluTrade spreads to worry about, the broker may still have spreads, commissions and swaps, which will affect the profitability of the signal provider and the follower.
ZuluTrade Minimum Initial Deposit
ZuluTrade has a relatively low minimum deposit requirement. To maintain a ZuluTrade account, you must have a balance of at least $100 in the connected trading account. However, you must also meet the minimum account opening requirement of the supported broker you also choose to open a trading account with to connect with Zulutrade. Would you like to have a clearer picture on the matter? No problem, all you have to do is check our ZuluTrade minimum deposit guide.
The way you deposit and withdraw depends on the broker you choose. Most brokers offer PayPal, bank wire transfers, and credit/debit cards.
Moreover, some trading strategy providers may recommend that you have a certain amount of funds available to achieve the best possible results when following their strategy.
When you deposit with a broker to start using ZuluTrade, you need to consider three things; the ZuluTrade minimum account balance requirements, the brokers minimum deposit and the value of funds the strategy provider recommends that you allocate to their strategy.
ZuluTrade Spread and commissions
ZuluTrade is connected with most of the top forex brokers in the world. The majority of industry-leading brokers provide highly competitive commissions for traders using.
If you want to get the lowest ZuluTrade spreads possible, then ECN brokers are generally the best option for getting lower spreads. Most ECN brokers have their spreads at or starting from zero pips on the major currency pairs.
Lastly, in order to help you, we prepared the table below with the minimum spreads for the major assets of the 5 best brokers you can choose to connect to ZuluTrade. Note that spreads can vary during the live markets.
| | AAAFX | IC Markets | Vantage FX | Axi | Oanda |
| --- | --- | --- | --- | --- | --- |
| Minimum spread on Forex | from 0.3 pips | from 0 pips | from 0 pips | from 0 pips | from 1.1 pips* |
| S&P500 | 0.5 pips | 0.6 pips | 0 pips | 0.45 pips | 0.6 pips |
| BTC/USD | N/A | N/A | 1% | N/A | N/A |
| Gold | 3.4 pips | 0 pips | 1 pips | 0.16 pips | 39 pips |
| US Oil | 0.3 pips | 0.04 pips | 12 pips | 3 pips | 3 pips |
*From 0 pips within Australia
ZuluTrade Overnight rollover/swap fee
Depending on the asset, your broker may charge a rollover or Swap fee when you keep that position open overnight. Because of this, most traders follow a day-trading strategy and avoid holding positions overnight due to the fact that Swap fees can eat into profits. This fee is normally charged for CFD products like forex and precious metals. It is not always charged, for example, if you have a Swap Free trading account or if you are trading real assets which are unleveraged, Swap fees are not applicable.
Swap fees aren't usually too high. However, Swap fees can be inconsistent across brokers. If your strategy provider has low fees with their brokers, you might have higher fees with your broker, thus resulting in a discrepancy in profit and loss between your results and the provider's results. Swap fees can add up if you follow traders who leave positions open for months. The fee also increases according to position size.
Trading Costs with ZuluTrade: What you should expect
There are a number of clear advantages when it comes to trading via this copy-trading platform, and it goes much further than the absence of ZuluTrade spread.
ZuluTrade is a safe and regulated platform.
The costs associated with trading via ZuluTrade are affordable and transparent.
The minimum deposit required to begin trading is low. You can start with as little as $100 with numerous top brokers.
You can familiarise yourself with the tools and features as well as test various trading strategies by using a free trial with a demo account. We have also created a complete tutorial about ZuluTrade demo account opening, which you totally should give it a look.
ZuluTrade costs and spreads vs Competitors
Although many similar products have come and gone, ZuluTrade and eToro are probably the most prominent copy trading platforms in the forex trading and crypto trading industry. These two are the most trustworthy and well-known social trading networks, but there are others which is worth mentioning: if you're interested, you should definitely read the ZuluTrade alternatives article written by our team.
A fundamental difference between eToro and ZuluTrade is that ZuluTrade is better for investors because they are given the voice of which types of commissions pay for using the service. Moreover, ZuluTrade spreads are determined by the broker, and traders have the freedom of choice to select one of many leading forex and CFD brokers.
| | ZuluTrade | eToro |
| --- | --- | --- |
| Best for | Copy Trading | Social Trading |
| Minimum deposit | $100 | $200 |
| Account types | Profit Sharing, Classic | Standard Account |
| Spreads | From 0 pips* | From 1 pip |
*Depending on the broker connected to the platform
Our Opinions on ZuluTrade Spreads
To conclude our analysis of ZuluTrade spreads, our opinion is that this service is one of the best copy-trading applications on the market today.
ZuluTrade is the only copy trading platform where both signal providers and followers can choose trading costs by choosing a broker offering conditions they desire. Whatsmore, traders can select how they pay to use the ZuluTrade network by selecting the account type that fits them best.
Although ZuluTrade is a hybrid between a copy-trading and social-trading platform, it leans more toward being a copy-trading platform. There it is not the best choice for those looking for a social trading experience.
ZuluTrade Spread FAQ
What is ZuluTrade minimum spread offered?
ZuluTrade does not provide spreads in the first place, so it depends on the broker selected. Though, many brokers you can connect with ZuluTrade offers raw spreads starting from 0 pips
Are there any fees associated with the service of ZuluTrade?
There is a fee correlated to ZuluTrade service, which depends on the account type: on classic account, followers will pay at the moment of opening the positions; on profit sharing account, followers pay a 30$ monthly fee and a 25% commision on any earned profits.
---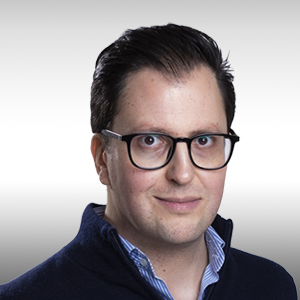 About The Author
Filippo Ucchino
Co-Founder - CEO - Broker Expert
Filippo is the co-founder and CEO of InvestinGoal.com. He has 15 years of experience in the financial sector and forex in particular. He started his career as a forex trader in 2005 and then became interested in the whole fintech and crypto sector.
Over this time, he has developed an almost scientific approach to the analysis of brokers, their services, and offerings. In addition, he is an expert in Compliance and Security Policies for consumers protection in this sector.
With InvestinGoal, Filippo's goal is to bring as much clarity as possible to help users navigate the world of online trading, forex, and cryptocurrencies.
ZuluTrade Fees and Spreads: Detailed Overview (2023)
Related Guides
---