Forex Scams List: Spotting and Avoiding Fake Forex Brokers
While precise figures are difficult to arrive at, the global Forex market trades somewhere in the region of $6 billion USD each day, when also accounting for future contracts and currency options. That's quite a staggering number when you take a moment to ponder it.
It comes with good reason why the Forex market is so huge. Well-informed and well-practiced traders who exercise correct diligence, caution, and research, can potentially make an income from trading Forex. A small minority percent of traders are making life-changing profits in a decentralized industry, offering instant over-the-counter trades with very little in the way of accountability.
These are all viable reasons to enter the Forex market. However, as with many things in life, those same attractive benefits are something of a double-edged sword for the unprepared. In other words, the decentralized nature of Forex also appeals to scammers and fraudsters.
With such an incredible amount of money trading each day, Forex has become a happy hunting ground for scammers, and plenty of people have lost their shirts in an instant, falling victim to unscrupulous fraudsters and heartless scammers.
That said, there is no need to be overly concerned about falling victim, provided you follow a set of rules, principles, and practices. It also helps if you are informed of the current crop of scoundrels in the field of play.
Unmasking the Scammers
Just as the financial markets attract countless opportunists, the Forex market has long served as a prime hunting ground for cunning fraudsters. With their unethical practices, audacious promises of boundless profits devoid of risk, and seductive advertisements touting the existence of trading's "holy grails," these deceitful characters seek to exploit unsuspecting traders for their own gain.
Yet, fear not, as we have simple methods to discern their true intentions and shield ourselves from their web of deceit. In this article, we shall reveal the modus operandi of Forex scammers, together with an updated list of the usual suspects. Armed with this information and exercising proper caution with (to be frank) a healthy dose of common sense, your chances of being scammed are greatly reduced.
Let's get to it, starting with common signs to be aware of before moving on to a real-time list of current known scammers.
How to Spot a Scammer
In the world of Forex trading, fraudsters manifest in various forms, but they are united by a shared sales pitch that sounds similar from scammer to scammer: the promise of untold riches with little to no risk.
Novice traders often fall prey to their tactics due to their limited experience, making them prime targets for these unscrupulous individuals. However, as you gain trading acumen moving forward in your Forex trading endeavors, you can easily recognize their unethical behavior and shield yourself from Forex fraud.
Outlandish Guarantees
Be wary when encountering traders who guarantee hundreds of risk-free pips daily or attempt to sell miraculous trading robots capable of generating thousands of pips with a single effortless click. Consider this: if a trader truly possessed a highly profitable strategy or robot, they would not need to peddle it to others, would they? Of course not. Instead, they would quietly capitalize on their system's success, rendering the need for advertisements irrelevant.
Another vital red flag is the absence of regulation. A reputable Forex company proudly displays its license or regulatory authority on its website. If such information is elusive, you obviously need to exercise caution, as you may be dealing with a fraudulent entity.
Basic Parameters
To help you unmask potential scammers, here is a succinct checklist:
Does the trader or company promise exceptional profits without acknowledging associated risks? If so, tread carefully, as it may be a fraud.
Can you find information about the company's regulations on its website? If not, exercise caution when engaging with them.
Can you uncover additional background information about the trader or company?
Does the trader provide third-party verification of their claimed trading results?
Arming yourself with these insights – together with a rich dose of common sense – will help you to explore the Forex landscape with extra vigilance, safeguarding yourself against the tactics of fraudsters lurking within the industry.
Further Indicators of Forex Scams
We have a comprehensive guide to spotting forex scams over here, detailing every possible angle and attribute of scammers, together with strategies and tips on how to avoid them. For the time being, before moving on to the current Forex scammer list and list of fake trading websites, let's quickly go over a few key points.
Further indicators commonly include unverified trading results, unprofessional emails filled with poor grammar and excitable language, and the absence of background information. Let's take a look at each one in a little more detail:
Unverified trading results
This trait, in particular, holds broad appeal for Forex signal providers. They boast of perpetual profitability, openly flaunting screenshots of their trading performance on social media platforms. Such results often showcase exorbitant, outlandish profits, sometimes without a single losing trade.
Anyone who is new to trading Forex, and is unfamiliar with realistic trading expectations, is particularly susceptible to these boasts. Again, exercise utmost caution when confronted with publicly shared trading outcomes because the bottom line is simple: a reputable broker simply wouldn't do this.
Should the trader refuse to provide evidence of verified results, promptly dismiss their claims and seek out a more trustworthy alternative, as the likelihood of encountering a fraudster is high.
Sketchy emails
Should the tone of an email strike you as unprofessional or the sender requests personal information, it is likely a scam. Forex fraudsters often employ email lists procured from the dark web, inundating unsuspecting traders with offers for various trading products.
Ensure that the sender's background information is available, or in the case of a company, verify its regulatory status by taking a good look at its website. Failure to find any such information, coupled with email requests for personal details under the guise of providing a "free e-book" or similar enticements, should raise immediate suspicions of a scam.
Lack of Clear Background Information
Scammers frequently assume false identities and operate under pseudonyms, making it difficult for their victims to trace them online. It is also common for fraudsters to utilize images of traders sourced from the internet, deceitfully claiming the individual in the photograph as their own.
By remaining vigilant and 'switched on' to these additional indicators, you can bolster your defenses against the deceitful tactics of Forex scammers, ensuring a safer trading journey.
Now let's take a look at so-called brokers who you might wish to avoid currently, from blacklisted brokers to an actual fake Forex brokers list. The following list comprises an up-to-date range of reported scammers who have allegedly acted fraudulently, as reported by traders.
List of Alleged Scammers 2023
Regrettably, the roster of current and past Forex fraudsters is in a constant state of flux, requiring daily monitoring and updates. This dynamic nature makes it infeasible to maintain a comprehensive list within a static article such as the one you are reading now.
However, the Italian regulator, CONSOB, is probably the best resource for frequently updated content in terms of current known scammer activity. We recommend bookmarking – it would be prudent to visit regularly and stay informed.
Equally as valuable would be the UK financial regulator, which contains important information relating to fraudulent activity, in addition to a financial services register that might be worth checking occasionally
Bottom Line
Across all markets and industries, scammers and unscrupulous individuals abound – it is just an unfortunate part of life, and Forex is no exception to this rule. Identifying and exposing these fraudulent brokers requires a keen eye for the telltale signs of investment scams.
Key indicators include unverified promises of sky-high profits, the absence of industry regulation, unprofessional emails seeking personal data, and a lack of background information. Be mindful of these signs, and you will reduce your chances of falling victim immensely.
This list is not reliable, there are names of regulated brokers. This site says that brokers like ZuluTrade, AAAFx or Tickmill do not show their regulations, which is false. As an alternative, we can say to go to the following sites to find updated lists of forex brokers to avoid:
Italian financial regulator: https://www.consob.it/web/consob-and-its-activities/warnings?viewId=ultime_com_tutela
UK financial regulator: https://www.fca.org.uk/consumers/protect-yourself-scams
Protect yourself from Forex trading investment scams by remaining vigilant, conducting thorough research, exercising due diligence, and using established, reputable brokers. By doing so, you can confidently navigate the Forex market, shielding yourself from the clutches of fraudsters whose target market is the under-prepared.
---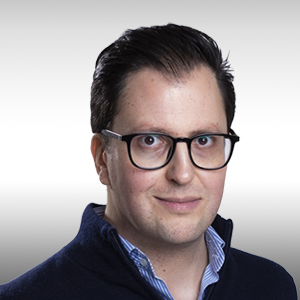 About The Author
Filippo Ucchino
Co-Founder - CEO - Broker Expert
Filippo is the co-founder and CEO of InvestinGoal.com. He has 15 years of experience in the financial sector and forex in particular. He started his career as a forex trader in 2005 and then became interested in the whole fintech and crypto sector.
Over this time, he has developed an almost scientific approach to the analysis of brokers, their services, and offerings. In addition, he is an expert in Compliance and Security Policies for consumers protection in this sector.
With InvestinGoal, Filippo's goal is to bring as much clarity as possible to help users navigate the world of online trading, forex, and cryptocurrencies.
Forex Scams List: Spotting and Avoiding Fake Forex Brokers
Related Guides
---