Best Forex Brokers in the World for 2023
A forex brokerage firm, also known as a forex broker, is a financial services company that provides traders with access to a platform for speculating on the rise or fall of currency exchange rates.
Forex is short for "foreign exchange" and refers to the global decentralized or over-the-counter market for the trading of currencies against one another.
"Forex Broker" has several synonyms, including Currency Trading Broker, Forex Trading Broker, FX Broker, Retail Forex Broker, Currency Broker, or Foreign Exchange Broker.
Forex brokerages serve as intermediaries between traders and the foreign exchange market. They provide traders with a platform to buy and sell foreign currencies. These platforms are typically easy-to-use, with digital interfaces that provide real-time price quotes, charts, and a range of tools to aid in trading and analysis.
Reputable forex brokers are regulated by financial authorities, and they must comply with a range of rules and standards designed to protect traders.
They offer a variety of currency pairs for trading (and usually many other Contract For Differences or CFD products). These pairs represent the value of one currency relative to another. For example, in the EUR/USD pair, you're trading the Euro against the U.S. Dollar. When a trader decides to make a trade, the forex broker executes the order on their behalf. This can be done manually by the trader or automatically (using Expert Advisors or Trading Bot).
The vast majority of forex brokers offer leverage to their clients. This means that traders can control larger positions with a smaller amount of money. They also handle all the details of managing a forex trading account. This includes maintaining the account balance, processing deposits and withdrawals, and providing monthly statements.
In this article we have grouped the best forex brokers in the world. To compile this ranking we have taken into consideration several factors:
The quality of forex trading service offered
Unique services for each class of trader
The forex commissions charged by the broker
The trading platforms offered
The orders execution speed
The regulations for offering forex trading
What are the best forex brokers in the world?
Warning
CFDs are complex instruments and come with a high risk of losing money rapidly due to leverage. Between 74-89% of retail investor accounts lose money when trading CFDs. You should consider whether you can afford to take the high risk of losing your money.
IC Markets is an Australian ECN broker that covers the needs of a large number of traders, including day-traders, scalpers, high-volume traders and algo traders.
Forex trading is offered with no mark-ups on spreads, and their advanced technology that executes orders in an average of 35ms.
IC Markets offers three trading platforms (MT4, MT5 and cTrader), in which you can install robots for automated trading strategies.
IC Markets also offers a great VPS service for more advanced traders, and also a demo account for beginners.
The minimum deposit for a live account with IC Markets is kept low at $200.
IC Markets is regulated by CySEC (362/18), ASIC (335692), SCB (SIA-F214) and the FSA (SD018).
74-89% of retail CFD accounts lose money
Pepperstone is an Australian ECN broker that is very popular with day traders and scalpers due to its very low spreads.
Pepperstone's spreads are unmarked, with an average on the EUR/USD pair of 0.09 pips, but it charges a $3 commission per each lot traded. Pepperstone executes orders with an average of about 30ms.
Professional forex traders can access a service that allows them to get rebates depending on the volume traded.
Traders can choose between MT4, MT5 and cTrader, while for those interested in social trading there is Duplitrade
Pepperstone is regulated by various regulatory bodies, including FCA (684312), ASIC (414530), DFSA (F004356), CySEC (398429), SCB (SIA-F217) and CMA (128).
74-89% of retail investor accounts lose money when trading CFDs
AvaTrade is an Irish broker known among news traders for offering fixed forex spreads as low as 0.6 pips.
In addition to MT4 and MT5, AvaTrade offers a large number of mobile trading platforms including AvaOptions (for options trading), AvaTradeGO (for CFD trading), AvaSocial (for copy-trading).
AvaTrade offers a demo account for all clients, and allows you to open a real account with a deposit of at least $100.
AvaTrade is regulated by the Irish central bank with regulatory number (C53877). Other regulatory bodies of AvaTrade are ASIC (406684), FSCA (45984), CySEC (347/17), JFSA (1662) and FFAJ (1574).
79% of retail investor accounts lose money
XM :
no-requotes environment
XM is a Cypriot broker that follows a very strict no requotes policy. 35% of users' orders are executed in less than a second, and none of them undergo a price change.
Another XM's plus point is the leverage up to 1:1000 under FSC.
The demo account is available for free, but the minimum deposit for the real account starts from just $5.
The forex spread with XM starts at 0 pips, and you can trade on MetaTrader 4 or MetaTrader 5 without distinction.
XM is regulated by several national and international regulators, including CySEC (120/10), DFSA (F003484), FSC (000261/397), ASIC (443670).
77,37% of retail investor accounts lose money
Forex.com is a broker founded in 1999 in New Jersey, which today is part of the StoneX financial group. It is one of the most popular and reputable forex brokers among American forex traders.
Forex.com is licensed by multiple regulators in Europe, England, Japan, Australia, and the NFA (339826) in the US.
With Forex.com you can use either a free demo account or open a real account for $100. Advanced Traders can open a DMA account for $20'000, which gives access to better order execution.
Forex.com offers MetaTrader 4 as its primary trading platform.
73% of retail investor accounts lose money
FxPro :
best for UK traders
FxPro is a British broker that has won over 70 international awards.
The FxPro's flexibility attracts not only novice traders, but also experienced and algorithmic traders.
They offer an NDD order execution policy, which allows the broker to handle trading orders in less than 14ms.
FxPro on MT4 offers both fixed and variable spreads, while on MT5 and cTrader spreads are only variable and start at 0 pips.
For UK clients a forex spread betting service is also available with FxPro.
72.87% of retail investor accounts lose money
Plus500 :
one of the best for CFD trading
Plus500 is a British market-maker CFD provider. With Plus500 you will be able to trade thousands of CFDs, including forex CFD pairs.
They offer a demo account that can be quickly opened with an email and password, and trading is done on their proprietary webtrader platform.
However, Plus500 is not suitable for scalpers and algorithmic traders as the broker prohibits the use of these trading techniques.
The broker is licensed by the major regulatory bodies: FCA (509909) CySEC (250/14), MAS (CMS100648-1), FSA (SD039), ASIC (486026).
77% of retail investor accounts lose money
Admirals is one of the most flexible top rated forex brokers in the industry.
Admirals allow traders to trade on MT4 or MT5, and they offer a total of 6 different trading accounts.
Admirals offer over 4000 tradable assets, with 40 of them being forex pairs.
Forex spreads on Admirals start at 0 pips with a $6 commission per lot that can drop at $3.6 for active traders.
Admirals is well regulated by multiple financial bodies including the FCA (595450), CySEC (201/13), and ASIC (410681).
76% of retail investor accounts lose money
IG markets offers a large number of exclusive services for European clients, including over 90 forex pairs and 17,000 tradable instruments in total.
The forex spread with IG Markets starts at 0.6 pips.
IG Markets offers two forex trading platforms (MT4 and L2 Trader), which include additional services and indicators to enhance the trading experience.
IG markets offers a demo account, but to open a real account you need to deposit $300, although the final amount depends on your country of residence.
IG Markets is regulated by ten different regulatory bodies, including BaFIN (148759), FCA (195355), ASIC (220440), NFA (509630).
70% of retail CFD accounts lose money
FP Markets offers a great ECN execution with orders being processed within an average of 40ms.
Traders with FP Markets are allowed to trade on MT4 and MT5.
Spreads with FP Markets start from 0 pips and a $6 commission per lot.
With FP Markets, it's possible to have access to a leverage up to 1:500 depending on the location of the trader.
FP Markets is regulated by CySEC (371/18), ASIC (286354), and is also regulated in Saint Vincent and the Grenadines.
74-89% of retail CFD accounts lose money
Best Forex Trading Platforms
When choosing which of the leading forex brokers is right for you, you should also consider and compare the forex trading platforms available.
Here are some of the very best forex platform choices in the industry, and what they have to offer:
MT4 (MetaTrader 4): Many of the best forex brokers in the world offer the MT4 trading platform. It is one of the most common but also most trusted platforms you will find.
What makes this one of the best elections among traders is the fact it is light, efficient, and can run on almost any machine. It is also extremely robust and offers the deepest selection of charts and indicators that you will find anywhere. Added to that, MT4 allows you to engage in algo trading through their expert advisors feature. This means you can follow forex trading signals from the huge support community, implement trading robots, develop your own strategies, and much more.
This depth, combined with a trusted reputation, and ease of use, are just some of the reasons why MT4 is offered by the majority of legitimate trading brokers everywhere.
MT5 (MetaTrader 5): When it comes to trading platforms, MT5 is also top of the list with many referring to it as an improved version of MT4. With MT5, you can expect more pending order types, an increase in the number of charting tools, and more markets to be available. All while keeping most of the same great features, including your ability to follow forex trading signals.
MT5 can typically cater for both the average forex traders and leading forex brokers who offer real stock trading, and other specific types of assets that are not always possible to trade through MT4.
The best forex traders though, if they are just sticking to solely trading forex pairs, typically tend to stick with MT4. Another reason behind this loyalty is that although most online brokers will offer both MT4, and MT5, the latter tends to be incompatible with many of the additional plugins, and features developed by the huge community of support behind MT4.
cTrader: The next platform you will typically find with a trusted broker is cTrader, which again a very well-respected choice. It is visually appealing and light yet it still offers much of the same excellent technical capability in charting.
Forex trading brokers with a very fast order execution service tend to provide a cTrader platform option to facilitate this. This is one of the reasons why cTrader is a very popular choice for day trading or if you are a scalper, since both can really benefit from the very fast execution speeds. Just like the MT4, and MT5, cTrader also facilitates you in following forex trading signals with Algo robots if that is something you are interested in doing.
ZuluTrade: Zulutrade is one of the best third-party services for copy trading, so should be on your radar if you're interested in this trading strategy. Most of the best-recommended brokers can be connected to your ZuluTrade account. Once you have checked that this is possible through the broker's website, then you can copy some of the best forex traders in the world at the click of a button through their very user-friendly platform.
You can also be copied, and earn yourself a commission when others copy your trades. This allows you a great degree of flexibility when it comes to trading forex. Using ZuluTrade is very accessible too. You can open your account and connect it with your currency trading broker with just a $100 minimum deposit.
Tradingview: Getting into some of the best forex trading platform choices for more technical traders, Tradingview is used particularly with this focus. You can use this as a standalone trading platform, or it can be directly connected with some of the best-regulated brokers from our listing. These brokers will allow you to directly connect your account to the platform so you can trade directly from the Tradingview website.
With this platform, you can choose to use the free service they offer, or you can add additional services and features for a price that starts from $14.95 per month.
Ninjatrader: Another popular choice offered by many fx trading brokers is Ninjatrader. Again this is preferred by those who have a strong focus on technical analysis for which the platform provides well.
When it comes to your online broker, some will allow you to connect your account to NinjaTrader so you can trade directly from the platform website. In terms of pricing, you will have access to a free limited trial period. After this time, subscriptions are available from $400.
Best Forex Websites to learn Forex Trading
Choosing a trusted fx currency broker, and combining your online broker choice with a good trading platform are two great steps toward success. Education and continued development though are key. Here are some of the very best forex sites to become a top-notch trader.
Babypips: This is a very well-known site in the industry particularly when it comes to their forex training section. Even though the best fx brokers will typically have excellent educational resources, Babypips features some very easy to follow content and clear examples. They also feature news updates, a detailed economic calendar, and have an active community forum you can engage with.
Forex Factory: When trading online using trusted forex brokers, it is still important to keep updated in the news. Forex Factory is great for this as well as monitoring the overall forex market. They too provide a useful economic calendar and a widely used forum for discussion.
Forex live: If you want a resource to improve your technical analysis, Forex Live may be the place. They provide a great daily market technical analysis which can add great depth to any offer. They also provide educational content, live charting capabilities, and an in-depth economic calendar which can certainly come in useful.
DailyFX: Another top choice for learning forex is DailyFX. This website offers access to an excellent level of trading education, including a great range of live webinars. They add to this with an array of trading ideas you can implement with any of the top online broker choices, and include extensive market data and analysis as well as lots of up to date news.
Udemy: Udemy is a general education platform which has become one of the most popular in the world. Here you can access loads of free or paid courses for download (or watch directly on Udemy) from each user. The total number of available courses at present is more than 400 million.
Of this, there are plenty of great forex trading courses to choose from. These courses are typically priced around the $15-$20 range and can cover a broad range of topics including stock trading, futures trading, technical analysis, trading techniques such as scalping or hedging, and much more.
How to search for the Best Forex Broker
When you are searching for the best forex trading company, there are several important factors to consider. Usually, the most well-known and trusted forex trading broker options in the sector tend to be good all-rounders. This means the majority will cater to most of your trading needs.
If you have a certain preference or are seeking an online forex trading broker who specializes in a certain area though, you should certainly check our forex broker reviews to find out every last detail about the top-notch fx trading brokers in the industry.
Here you can also compare forex brokers and benefit from our best forex broker comparison tool. This will help you choose not only the most trusted broker, but also the one which best fits your trading needs.
Security
Security is a top priority when you are trading forex with any broker. This is why it is always important to choose a trusted currency broker from the very beginning. You are best to choose from regulated forex brokerage firms with oversight from the top-tier regulators in the sector. These include the FCA (Financial Conduct Authority) in the UK, ASIC (Australian Securities and Investment Commission) in Australia, ESMA (European Securities Markets Authority) in Europe, or the IIROC in Canada which is a strict financial regulator as we have explained in our top 10 Forex Brokers Canada.
Secure brokers should keep your funds in segregated accounts at the best banks, and many will offer negative balance protection if you are a retail investor. Some may also offer further insurance like the ICF in Europe and the UK. The more locally regulated a broker is relative to your location, the better. This means that if you do run into any problems, you should be able to solve them quickly, and directly.
Award-winning brokers with many years of operating experience usually always make for a good choice in terms of security.
Cost and Accounts
Opening an account with an online forex trading broker is not without cost. Here we will take a closer look at what you can expect to pay.
Account Types
When you sign up with any of the top brokers from our list, you can expect to have several account types to choose from. This choice includes demo accounts which you can try out. Almost all legitimate fx brokers offer this kind of account where you can trade in real time and in a way that fully replicates real trading, but is risk free.
Also usually on offer with your online broker may be cent or micro accounts which are great for beginners since they facilitate trading at lower risk levels. Of course standard accounts will be available from all forex brokers, and Islamic accounts from many of the finest brokers caters for swap-free trading to those following Islamic laws.
If you are trading within the EU, you will also note that none of the currency brokers will offer account opening bonuses due to regulatory requirements.
Account Costs
There are some costs you may incur when you choose your online trading broker and open an account for the first time. Before you start trading with a real account, you must put down a minimum deposit with most of the top forex brokers. Minimum deposits typically average around $200 though there are many from online brokers below that which are very competitive too.
Other costs you might run into at your broker include fees on deposits and withdrawals, though not many of the best brokers featured charge these fees. Brokers will also cater for different base currencies. Here you should try to choose one which matches your bank account so you can avoid any conversion fees on foreign exchange when making a deposit or withdrawal.
Inactivity fees may also come in to play if you are not trading often though the time limits vary on this.
Trading costs
Even the best fx brokers in the world have some trading costs. These typically take the form of spreads which can be offered as variable or fixed spreads, with variable spreads being the most common. Commissions per lot can also be charged on some account types. Top-level brokers tend to offer spreads that are below 1 pip on major instruments like the EUR/USD, while there are low spread forex brokers offering spreads as low as 0 pips.
Other trading costs can be interest rates like the rollover fee which can be an issue if you don't do day trading, but you keep your positions open for more than one day. This does not impact you on an Islamic trading account, though some online brokers may add a different type of fee to cover this.
Trading Features
Of course, when you are trading with some of the best, you will find a range of great trading features to help you along the way. Here is a closer look at what to expect and look for:
Execution Model
The execution model is the first area which can be confusing for some, and can certainly vary between FX trading brokers. The first thing to note is that there are a number of execution methods.
Each of these models has its own merits, and contributes in some way to your feeling on which is the best overall broker. The reality now though is that most brokers use a hybrid method of order executions which can change based on a number of factors specified by the individual terms and conditions of a broker.
When trading, you should know that Market Makers or dealing desk brokers both have their own internal market, while direct market access brokers provide a direct access to international markets.
Other terms you might hear when it comes to executions are ECN (Electronic Communications Network). This effectively connects all parties of an order through an electronic network, facilitating these forex trading brokers to offer some lightning-fast execution speeds.
STP (Straight Through Processing) brokers are similar to the DMA brokers mentioned in that there is No Dealing Desk and they do not form a counterpart to your order.
Trading tools and platforms
As mentioned in the earlier section, first-rate brokers will usually offer the best trading platforms available. This includes MetaTrader 4, MetaTrader 5, and cTrader as well as some of their own proprietary trading platforms. Desktop platform versions, web-based and trading apps for mobile trading are all usually on offer.
The best trading platforms will also typically offer a wide number of trading tools, and technical indicators for technical analysis as well as a number of different order types. Some online trading brokers may also offer premium advanced charting tools obtainable with higher minimum deposits or simply by being an active user.
All of these tools offered are in place to match your variety of trading needs and improve your chances of success.
Leverage
Leverage can help you to trade at higher volumes without having to deposit huge amounts of your own capital. With that said, a trusted forex broker, and all of the best ones in the world will respect the maximum leverage amount set by regulators.
There is a max 30:1 on forex leverage available under ASIC as well as in the EU and UK for retail investors, and up to 400:1 for professional traders.
If you live outside these areas, depending on the broker, then the maximum leverage is typically around 400:1 for every trader, but this can stretch even higher in some cases to as much as 3,000:1. Just make certain that these are legitimate forex brokers by checking their regulation prior to trading.
Markets Available
FX brokers are typically multi asset brokers. They cater for major, minor, and exotic currency pairs as well as other CFDs like stocks. Some online trading brokers will also offer stocks as real and not CFDs, just like regular stock brokers.
Other markets available nowadays usually include CFD cryptocurrency and many more like commodities, indices, and bonds trading.
Social Trading, Copy Trading and additional features
These features are often offered by many currency brokers and can lead to some of the best overall broker options for you as a trader. With these features, you can copy other traders you like, or have your own trades copied by others to earn a commission. On the social side, you can also often interact with other traders.
Beyond this, some of them will also provide forex trading signals services for copy trading themselves or through a third party that you can follow. Widely respected as the best in class when it comes to social and copy trading are eToro, ZuluTrade, and NAGA.
Other techniques and features you may find at an online broker include those who allow scalping, hedging, and the use of trading robots. Most, but not all brokers, will allow these. Spread betting is not available in the EU, only the UK, and this is something else you may only find with certain brokers. If you're interested in this kind of service, you should absolutely check what is the best app for forex signals.
Support, Education and Research
These are three key areas within any forex broker, and they typically encompass several points.
When it comes to languages and customer support English, Spanish, and several other major languages are often supported by most brokers. They are typically available for both the website and customer service at a broker. This customer support is usually offered in a number of ways, through phone call, real time chat, and email.
When it comes to education, this too is a vital part. The best forex brokers for beginners are the ones offering low-risk micro accounts. This can combine well with a strong range of educational resources to provide the best setting for you to learn and grow.
Videos, tutorials, and trading platform guides are usually offered. These typically come alongside technical analysis, fundamental analysis tools and tutorials to help you develop that side of your trading knowledge.
The final key factor to consider when looking for a trusted broker is market research. These tools are provided by all the best in the industry and are key to understand and study if you are trading any asset.
Some of the best brokers will offer advanced research tools and allow you to connect your account with third party tools such as TradingView, though the least you can expect to find with any legitimate trading broker is a detailed economic calendar alongside some updated news, market analysis, and maybe a few other basic features.
Full list of the Best Forex Brokers in the World
WARNING
CFDs are complex instruments and come with a high risk of losing money rapidly due to leverage. Between 74-89% of retail investor accounts lose money when trading CFDs. You should consider whether you can afford to take the high risk of losing your money
---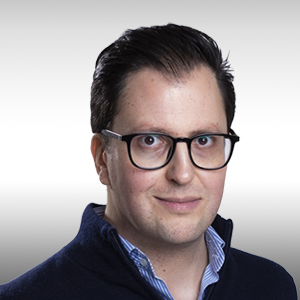 About The Author
Filippo Ucchino
Co-Founder - CEO - Broker Expert
Filippo is the co-founder and CEO of InvestinGoal.com. He has 15 years of experience in the financial sector and forex in particular. He started his career as a forex trader in 2005 and then became interested in the whole fintech and crypto sector.
Over this time, he has developed an almost scientific approach to the analysis of brokers, their services, and offerings. In addition, he is an expert in Compliance and Security Policies for consumers protection in this sector.
With InvestinGoal, Filippo's goal is to bring as much clarity as possible to help users navigate the world of online trading, forex, and cryptocurrencies.
Best Forex Brokers in the World for 2023
Related Top10
---