8 Best MAS Regulated Forex Brokers for 2023
A MAS forex broker refers to a forex (Foreign Exchange) brokerage firm which is regulated and authorized by the Singaporean authority called Monetary Authority of Singapore (MAS).
MAS are the regulatory body of Singapore. They were founded in 1971. This makes them one of the longest-running in the sector. Since this time, they have managed to cultivate a highly trusted reputation, and they can now be considered one of the most respected, and influential regulatory bodies, both in Asia and around the world. In this respect, regulation from MAS is an excellent addition for any top forex broker.
We have evaluated the best MAS regulated forex brokers by adhering to the following criteria:
A valid MAS license and local location
SGD deposits and accounts availability
Trading offer
The overall quality of services
What are the best MAS forex brokers?
Below is our curated list of the best forex brokers regulated by the MAS, with details and information about the regulation, the features, and the characteristics.
City Index is MAS regulated with n° 201130598R, a registered local office in Raffles Place, Singapore.
With City Index under MAS oversight, you can access over 6,000 markets and more than 80 forex pairs.
You can open City Index accounts in SGD and manage SGD deposits as well. There is a 2% fee on deposits if made via credit/debit cards under MAS regulation.
Spreads on forex with City Index start from 0.3 pips on EUR/USD and MAS-regulated traders make use of spreads from 0.5 pips on SGD forex pairs.
MAS imposes a limitation on leverage for retail clients up to 20:1 but accredited investors with City Index have higher leverage up to 50:1 and a sign-up bonus of 150 SGD.
A rewarding City Index rebate program is also in place here under MAS regulation, with refunds of up to $8.50 per 10 lots traded available.
75% of retail CFD accounts lose money
Plus500 :
overall trading experience
Plus500 is regulated under MAS license n° CMS100648-1, with a local branch in Temasek Avenue, Singapore, and a website available in Chinese as well.
Deposits with Plus500 support SGD and it actually possible to open accounts directly in SGD if trading under MAS.
Plus500 offers access to more than 2000 assets including 60 forex pairs.
Spreads on forex with Plus500 with MAS oversight start from 0.8 pips in the case of the EUR/USD pair.
All Plus500 traders have a max leverage of 20:1 on forex as under MAS there is no professional account but there is a premium service on an invitation-only basis.
MAS-licensed traders can avail of a Plus500 first deposit bonus for up to 13,000 SGD extra.
77% of retail investor accounts lose money
IG Markets is authorized by MAS with the trading name IG Asia Pte. Ltd. and a license n° 200510021K. The registered address is in Battery Road, Singapore.
SGD is among the selectable base currency for your IG Markets account under MAS regulation and you can open the account with a minimum deposit of 450 SGD.
IG Markets offers a huge range of CFDs with more than 17,000 available including over 80 forex pairs.
Spread on forex with the MAS-licensed entity of IG Markets starts from 0.6 pips on EUR/USD.
Leverage is limited by MAS up to 20:1 even though premium clients with IG Markets have access to a higher ratio up to 50:1 on forex.
High-volume traders under MAS can access IG Markets cash rebates once they trade the minimum notional amount (USD million) of volume required monthly.
70% of retail CFD accounts lose money
CMC Markets is regulated by MAS with license n° 200605050E and has a registered office in Raffles Place, Singapore. Website is available in Chinese.
CMC Markets under MAS oversight offers a huge range of more than 10.000 markets including 300 forex pairs.
SGD deposits are supported by CMC Markets and you can manage your account in SGD, HKD, or USD.
The CMC Markets spreads on forex start from 0.7 pips in the case of EUR/USD.
Leverage with CMC Markets is limited to 20:1 due to MAS regulation but if you apply for professional status the amount is higher up to 50:1.
Active traders with MAS regulation will find a generous CMC Markets rebate program that can refund amounts of up to $10 per lot traded.
78% of retail investor accounts lose money when spread betting and/or trading CFDs with this provider.
Saxo Bank is authorized by MAS with a registered office at Market Street CapitaSpring, Singapore, and holds a license n° 200601141M.
Saxo Bank offers trading accounts directly in SGD and a minimum deposit to open the account of 3,000 SGD when trading under MAS oversight.
There is a huge range of 40,000 CFDs available with Saxo Bank counting also more than 200 forex pairs.
Forex trading with Saxo Bank charges a spread from 0.3 pips on EUR/USD.
Leverage is capped to 20:1 on forex due to MAS rules but if you qualify as an accredited investor with Saxo Bank you can overcome this limit and trade with a leverage up to 50:1.
You can earn Saxo reward points by trading, depositing funds, or other actions if operating under MAS and redeem them to improve your plan for earning benefits.
72% of retail investor accounts lose money
Oanda :
best for beginners
Oanda operates under MAS regulation n° 200704926K as OANDA Asia Pacific Pte. Ltd. from a local office located in Collyer Quay, Singapore.
MAS-licensed traders can open SGD accounts with Oanda and make direct SGD deposits as well.
Oanda provides access to around 100 financial instruments with 70 tradable forex pairs under MAS oversight.
Spreads on forex with Oanda start from 0.6 pips on the EUR/USD pair.
Leverage on forex is restricted to 20:1 for Oanda retail clients trading in MAS jurisdiction while accredited investors trade with up to 50:1 leverage.
CFDs are not available to residents in the United States
Interactive Brokers can also boast a MAS regulation n° CMS100917, a Chinese website, and the registered address for the local branch is in Marina View, Singapore.
Interactive Brokers offers a wide range of account currency including SGD though it supports only SGD wire transfers under MAS.
Traders under MAS can avail of more than 100 forex pairs with Interactive Brokers among the 7000 assets available.
Spread on forex with Interactive Brokers is low starting from 0.2 pips on EUR/USD.
The maximum leverage available according to MAS is 20:1 on forex with Interactive Brokers.
74-89% of retail CFD accounts lose money
Swissquote Pte. Ltd. is the MAS-regulated entity of the broker with a license n° 201906194G and a local office in Raffles Quay, Singapore.
Swissquote under MAS is available only for accredited, expert, asset managers, and institutional investors.
Trading accounts with Swissquote are possible in SGD with a minimum deposit of 1,000SGD though with a fee up to 40 SGD depending on the deposit method.
Swissquote enables trading on 130 global markets with around 70 forex pairs under MAS regulation.
Spread on forex starts from 1.1 pips on the EUR/USD pair with Swissquote.
Leverage available is up to 50:1 with Swissquote since under MAS regulation retail clients can't open accounts.
79% of retail investor accounts lose money
How does the MAS work?
The major duties of MAS include preventing fraud within the forex, and wider financial market, from forex brokers or other parties. They also focus on trying to develop these financial markets within the region they oversee.
The bottom line here is that MAS provides for a secure, and regulated trade environment for you as a forex trader. Somewhere you can feel safe, and place your trades in a manner that is made as transparent as possible. Unregulated brokers cannot offer services in the region. They must first be regulated by MAS.
What are the characteristics and benefits of MAS?
With MAS as your regulating body, the key points to note are that the maximum leverage on forex trading is restricted to 20:1. This is quite strict, even more so than CySEC which has a 30:1 restriction. MAS are lighter in some areas though, with bonus offerings from forex brokers permitted, and all trading strategies available to be used by you as a trader.
On the broker side, all funds must be held in segregated accounts. This protects you if the broker gets into any financial problems. Negative balance protection is not mandatory, so this is something to be careful of and means that in some cases, you could lose more than you deposit. With that said, many brokers still offer this protection even though it is not officially required.
What are the prohibitions with MAS?
There are no other major prohibitions for you to be aware of under MAS regulation. The only one to remember is that brokers must be MAS regulated to offer services in Singapore, and traders in the area also cannot register with any other broker which is not MAS regulated.
Differences between MAS regulated and MAS licensed brokers
Under some other regulators, it may be possible for brokers to be either regulated or licensed. In these cases, to be regulated means passing through an entire, and often rigorous process to offer trading services in a country, while being licensed allows services to be offered even though the broker is not directly regulated in that area.
With MAS though, it is not possible to be only MAS licensed. Brokers must complete the whole process and be fully MAS regulated in order to offer their services in Singapore.
How to check if a broker is MAS regulated
It is important to double-check and verify that your broker is indeed MAS regulated. If you want to do this, all you will need to do is go to MAS official website and contact MAS authorities who can help you verify. Another way in which you can check the regulation is to look for the MAS Financial Institution Directory on the official MAS website. Using this service, you can type the business name of the broker into the search bar, and you should get some information back.
If you are looking for the business name of your broker, it can often be found at the bottom of their homepage, and it does often differ from the name of the broker.
How does MAS intervene in case of financial abuse?
MAS not only regulates forex brokers in Singapore, but also much of the financial industry there. They are very much respected worldwide and have widespread powers to ban any fraudulent operators or those brokers who break the rules.
A strong example of their power has been demonstrated recently with the banning of 4 financial firms, predominantly banks that were offering life insurance and other services. These firms were banned for periods of between 5 and 9 years.
How MAS can help you
If you feel you have been mistreated by a broker, or that they may have broken any of the MAS regulations, then you can and should reach out to the regulatory body. You can contact MAS by going to their MAS Official Website. They will follow up and ensure that appropriate steps are taken to protect you as a trader.
---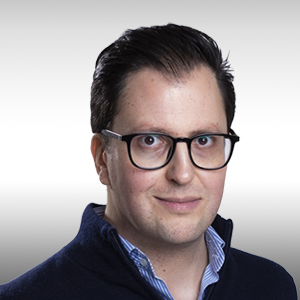 About The Author
Filippo Ucchino
Co-Founder - CEO - Broker Expert
Filippo is the co-founder and CEO of InvestinGoal.com. He has 15 years of experience in the financial sector and forex in particular. He started his career as a forex trader in 2005 and then became interested in the whole fintech and crypto sector.
Over this time, he has developed an almost scientific approach to the analysis of brokers, their services, and offerings. In addition, he is an expert in Compliance and Security Policies for consumers protection in this sector.
With InvestinGoal, Filippo's goal is to bring as much clarity as possible to help users navigate the world of online trading, forex, and cryptocurrencies.
8 Best MAS Regulated Forex Brokers for 2023
Related Top10
---