The Most Loved (And Hated) Cryptos According to The Media
Interest in cryptocurrency continues to grow all over the world.
Google searches for 'cryptocurrency' have increased by 154.5% in the past year and gained around 2.8 million monthly searches in June 2022 alone.
We were curious as to what types of crypto are the most popular and whether they are seen by the media to have a more positive or negative sentiment. We also wanted to look at what crypto types were the most popular for different demographics.
To do this, we looked in detail at the current top fifteen cryptocurrencies by Market Cap. Here are some of our main findings for each…
Dogecoin
Of all these cryptocurrencies, Dogecoin aka the first meme coin, saw a huge increase in searches with an increase of 1638.7%.
Funnily enough, this coin started as a joke coin on Twitter until it was bought out and turned into an actual cryptocurrency, which is now one of the most popular.
Dogecoin has become mainstream in past years, with billionaire Elon Musk heavily supporting and promoting it on Twitter, which potentially was part of the reason the coin has continued to grow.
According to our data, Dogecoin is the most popular type of crypto amongst those aged 45 to 54.
Among the media, Dogecoin overall has a pretty positive sentiment behind it with 41.7% of media posts and headlines shining a positive angle on it and just 3.1% negative.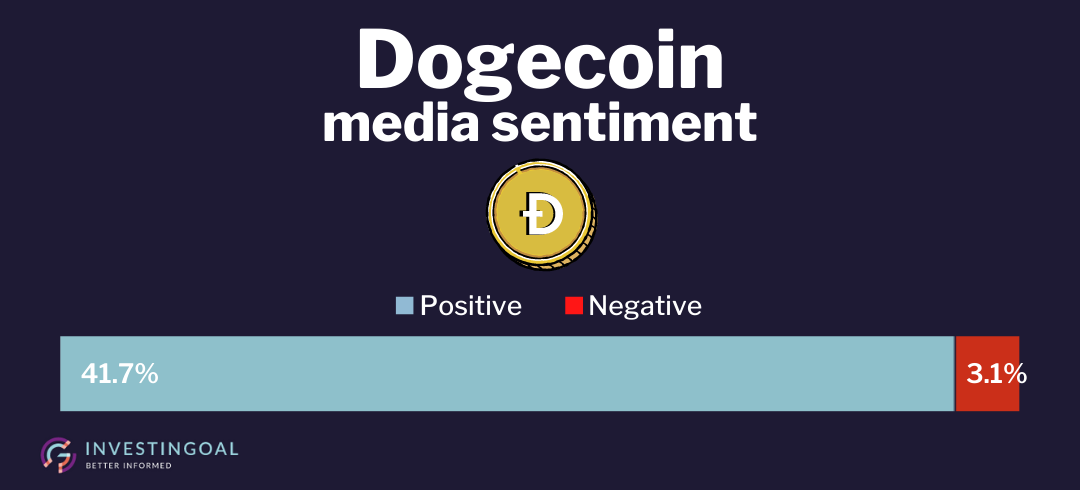 Solana
Solana also saw a huge growth in search in the past year with searches increasing by 688.6%.
Since launching in 2017, this cryptocurrency has grown to become one of the largest in the world – this could potentially be due to the crypto's fast and cheap transactions, it can apparently handle around 65,000 transactions per second and the average transaction cost is just $0.00025.
Solana is the most popular among females compared with other cryptocurrencies – 48.5% of those searching for Solana were female.
According to our data, Solana has the lowest negative sentiment of all the other cryptocurrencies that we looked into, with just 1% of the media being negative – this is probably simply because it is a favourite amongst institutional investors.
Cardano
Cardano is one of the most "eco-friendly" cryptocurrencies – it's scalable, uses evidence-based methods, and has a more methodical approach. Searches for this crypto have increased by 567.9% in the past year.
When looking at age groups, we can see that Cardano is a favourite for those aged 25 to 34. This cryptocurrency is also of interest to those that are interested in finance and entrepreneurs. As for the sentiment of this crypto, we found that it had 41.3% positive, and 4.6% negative.
USD Coin
This cryptocurrency has the lowest amount of search but has seen an increase of 318% in search in the past year.
USD Coin is a popular choice for investors, particularly those who try to avoid the amount of risk and volatility that is seen with other types of crypto, as it has a set value of $1 per coin, and each USD Coin is backed by a US dollar in a separate bank account.
This cryptocurrency is pretty neutral judging by our media analysis – with just 3% negative sentiment, and 16.6% positive sentiment.
Ethereum
The popular cryptocurrency Ethereum has remained popular and has seen a 181.6% increase in searches. Ethereum is a favoured crypto as it was the first smart-contract-enabled network, which made it easier to provide ownership and control the transferability of NFTs.
When it comes to interests, those who search for Ethereum are not-so-surprisingly mostly interested in Finance, however, their second interest appears to be celebrity and entertainment news. Ethereum sees 34.8% positive sentiment within the media, and 2.6% negative.
Polkadot
This crypto is a true multi-chain application environment as it allows arbitrary data to be transferred across blockchains, not just tokens – this could possibly be why the search for Polkadot increased by 96.6%.
Polkadot is also favoured by 25-to-34-year-olds and is also of interest to Entrepreneurs and Investors. According to data, Polkadot has a pretty positive sentiment with 37.1% positive and 2.9% being negative.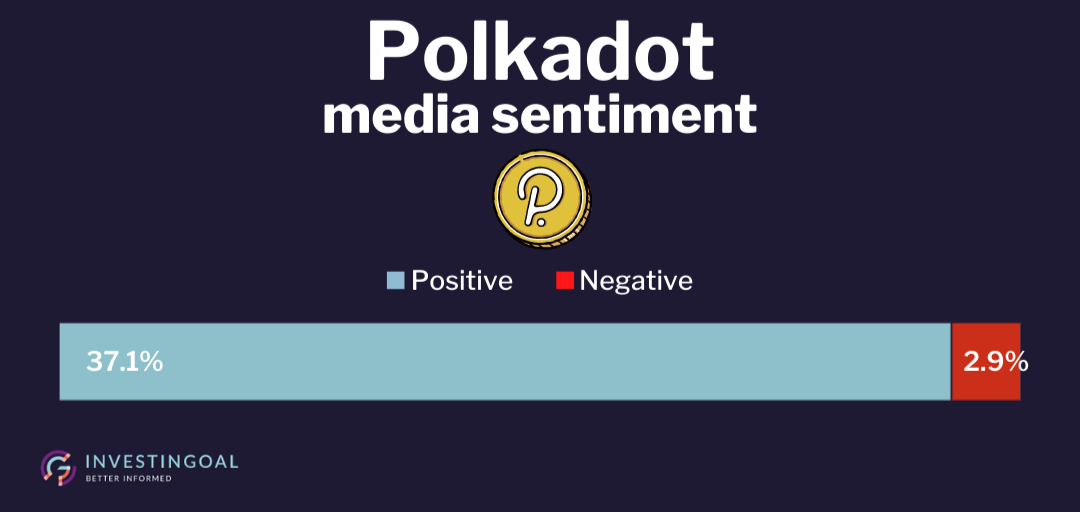 Shiba Inu
Similarly to Dogecoin, Shiba Inu is a meme token – it is based on the Doge meme, which features a Shiba Inu dog. Shiba Inu even calls itself the Dogecoin Killer. Search for this crypto has increased by 70.8%.
Shiba Inu is very much favoured by males and those aged 25-34.
When looking at the media sentiment, Shiba has a 36.1% positive sentiment and 3.4% negative.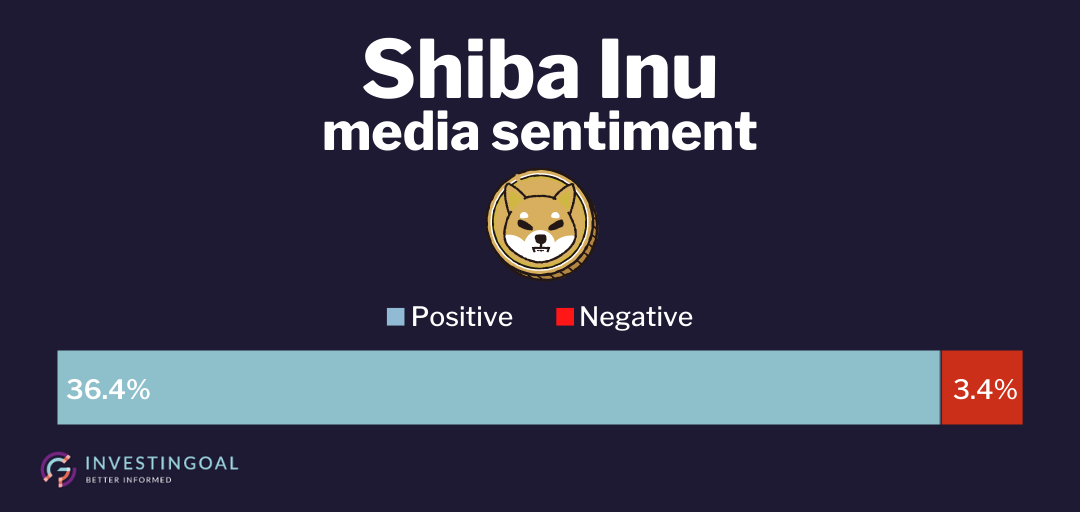 XRP
In the past year, XRP has seen a 59.6% growth in searches.
When looking at XRP's media sentiment, the negative is higher than others on this list at 8.5% – this could be due to them recently US SEC. Their positive sentiment is 33.7%.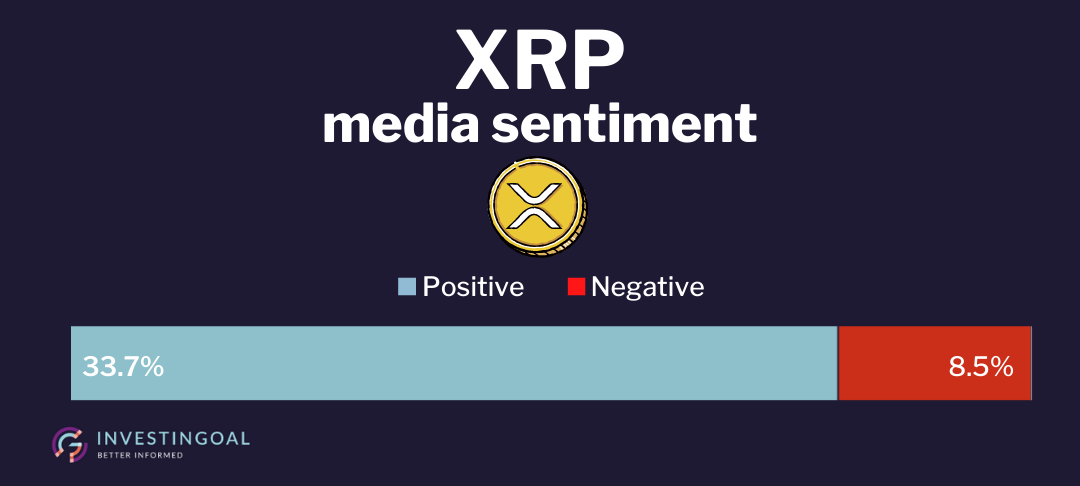 Bitcoin
Arguably the most popular cryptocurrency, Bitcoin receives the most searches of all cryptocurrencies, with a total of 12.5 million searches in June 2022 alone – search for Bitcoin have increased by 43.7% in the past year.
Of all the other cryptocurrencies, Bitcoin is the most popular among 35 to 44-year-olds and massively favoured by males.
This currency has a slightly lower positive sentiment compared to others at 29.5% – Bitcoin's negative sentiment was also higher than others.
BNB
BNB, also known as Binance Coin, was initially based on the Ethereum network but is now the native currency of Binance's own blockchain called the Binance chain. In the past year, searches for BNB have increased by 29.7%.
Those aged 18-24 favoured BNB the most of other cryptocurrencies.
When looking at the negative and positive sentiment, BNB has the second highest percentage of positive sentiment of all other cryptocurrencies with 43.7% – BNB only has 1.1% negative sentiment.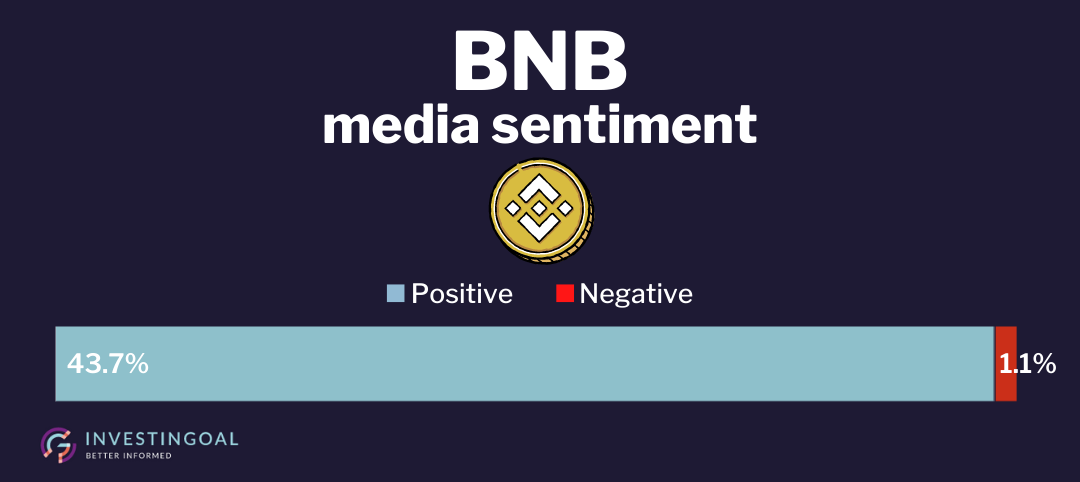 Tether
Tether is a cryptocurrency that is tied to the US dollar. Although it has grown in search over the past year, it has seen a smaller amount of growth than other cryptocurrencies we looked into with a slight increase of 9.7%.
This coin is very much a stablecoin and compared to some of the more volatile coins could be considered 'boring' and 'safe' – this could be why it hasn't gained as much search growth.
Tether is more popular among 25-to-34-year olds than other age groups. Despite this being a stablecoin, Tether has the lowest positive sentiment of all these cryptos (16.3%) and the highest negative (13.8%) – this could also be since it is a pretty 'boring' coin.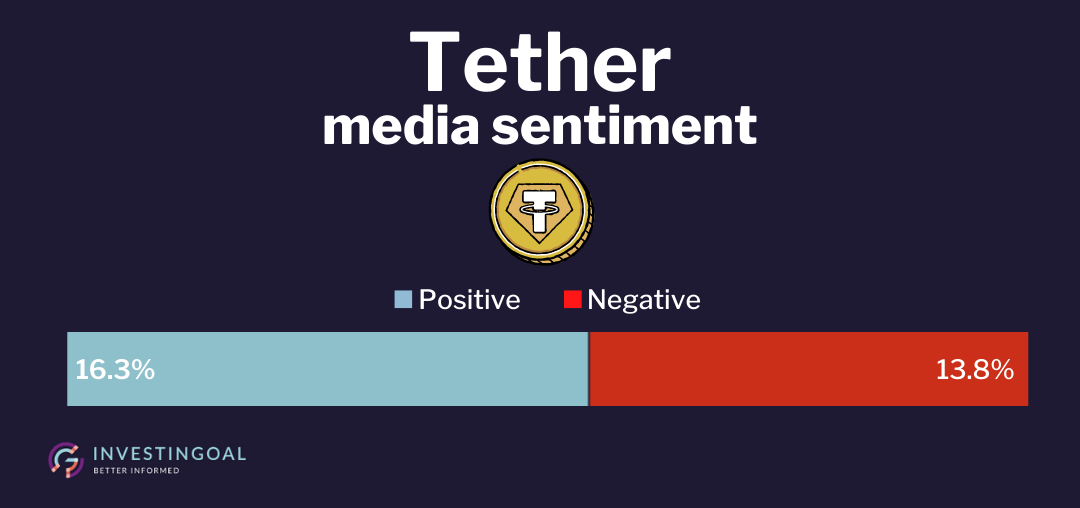 Dai
Similarly to Tether, Dai is also a stablecoin which might explain why although it has seen some slight growth in the past year, it has seen a small amount with an increase of just 8.5%
This crypto is more popular with males – 56.9% of males searched for Dai while 43.1% of females did. Dai also has a fairly low positive sentiment of 13.9% and a negative sentiment of 8.7%.
Avalanche
Avalanche aims to provide security, scalability, and decentralisation thanks to its one-of-a-kind Proof of Stake mechanism. Of all these cryptocurrencies, Avalanche has grown the least when it comes to searches with an increase of just 3.3%.
Avalanche is most popular among those aged 25 to 34. When looking at the sentiment, Avalanche has a high positive sentiment of 41.5% – although it also had a fairly high negative sentiment of 9.2%.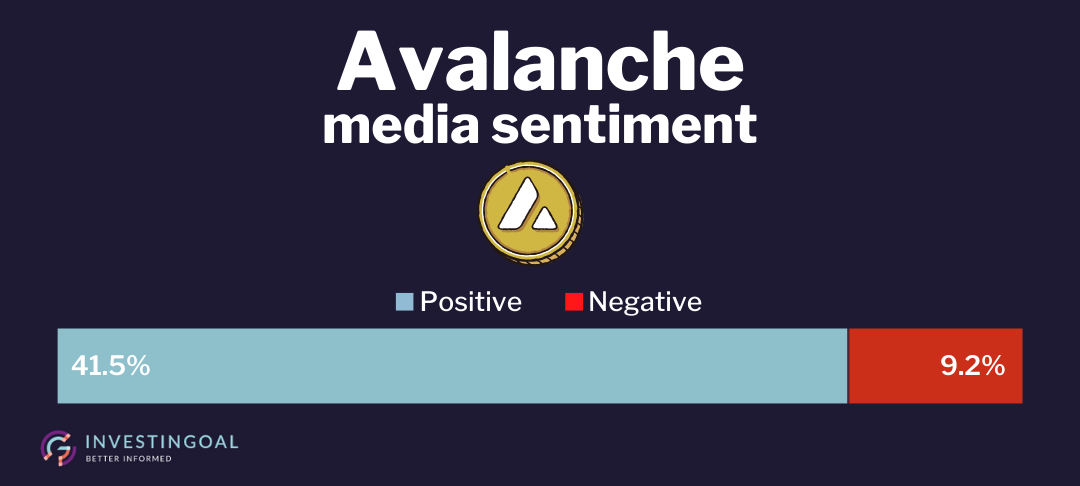 TRON
This is a decentralised digital platform that has its own cryptocurrency called Tronix, or TRX. Despite its advantages, such as the blockchain being faster than Ethereum, searches for TRON have decreased by 5.9% in the past year.
TRON is a popular crypto for both 18 to 24 and 25 to 34 age groups. Despite the drop in searches, TRON was the cryptocurrency with the highest positive sentiment (54.7%) as well as a very low negative sentiment of 1.6%.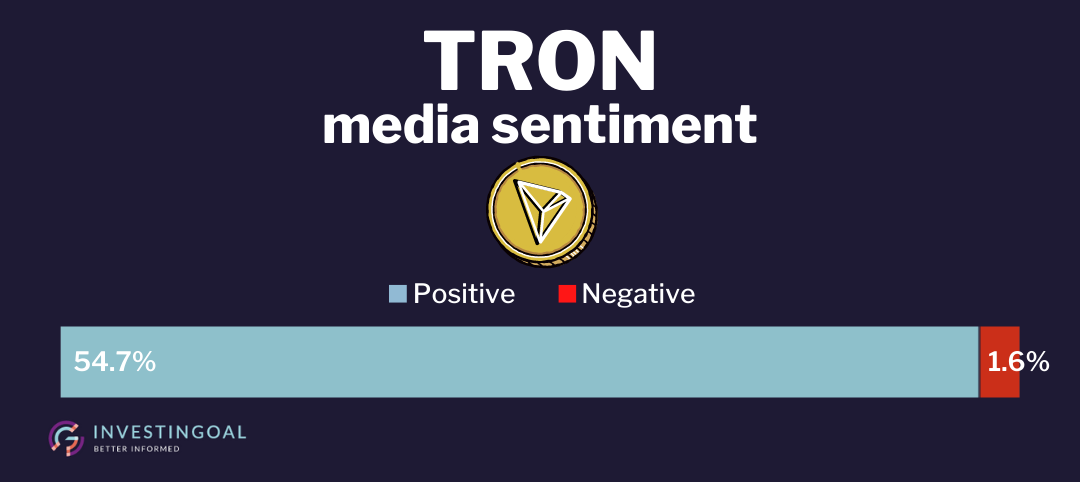 Polygon
This cryptocurrency is known as a 'sidechain' or 'layer two' scaling solution – it runs alongside the Ethereum blockchain. Polygon has seen the biggest decrease of all of these cryptos, with searches dropping by 28.1% in the past year.
Polygon is favoured by those aged 25-34. When looking at the interests of those searching for Polygon, their main interest is family and parenting.
As for the sentiment, Polygon's positive sentiment is quite high (40.4%) despite the drop in searches, and the negative sentiment is just 1.9%.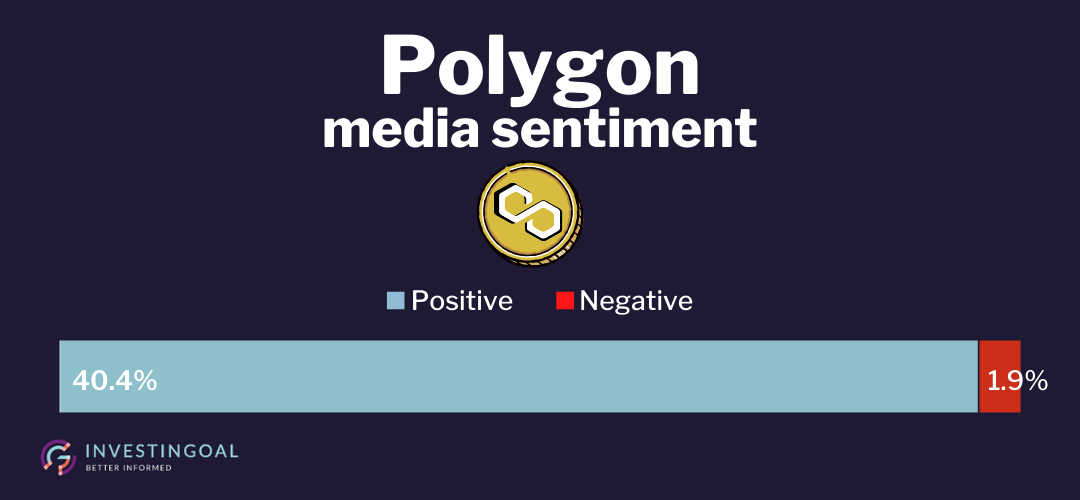 But what about NFTs?
NFTs have been all the rage in recent years, so we were curious to see just how they're doing in comparison to cryptocurrency as a whole when it comes to search data and sentiment.
NFTs searches saw a significant increase of 1024.7% in the past year, while Cryptocurrency saw an increase of 154.5%. They went from having 640,200 searches in June 2021 to an incredible 7.2 million in June 2022.
As mentioned, NFTs have become extremely popular with huge celebrities and brands jumping on the bandwagon which massively helps them grow this much.
When looking at both of these sentiments, they're pretty similar except Cryptocurrency does have a slightly lower positive sentiment than NFTs, probably as it has been around longer and people know the ups and downs that come with it.
NFTs have a positive sentiment of 46.7% and cryptocurrencies 43.4%. As for negative sentiment, NFTs have 2.1% and Cryptocurrency 4.3%.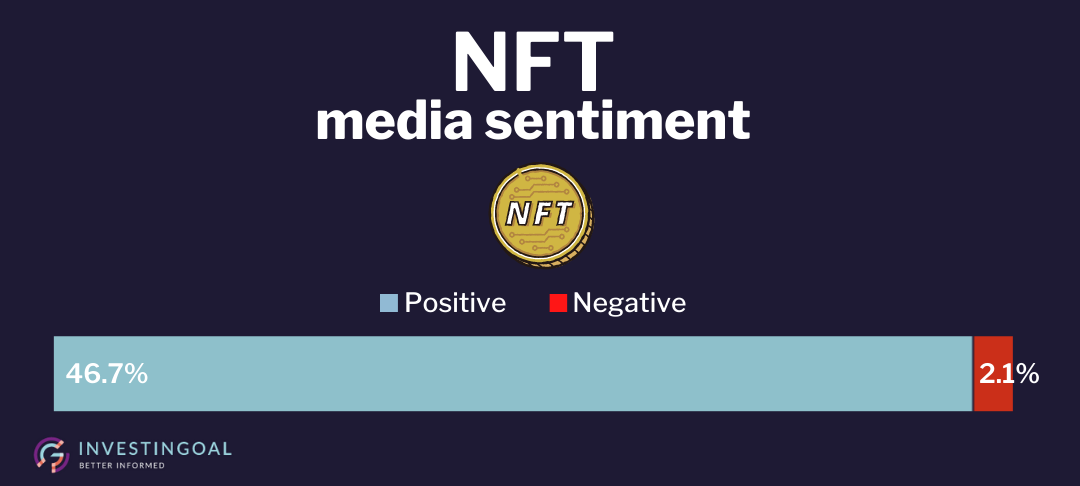 If you are looking into getting involved in the cryptocurrency world or changing your go-to coin to one of the above, be sure to thoroughly do your research to find the best option for you.
Which of these Cryptocurrencies should I invest in?
The following is our personal opinion and in no way represents a solicitation for investment.
Of course, everyone wants to know which cryptocurrency will continue to grow so they can invest in the best one, but unfortunately, it isn't possible to give a definite answer. The financial world has repeatedly denied even the most "confident" investors and analysts.
That said, our personal opinion is that some crypto projects have stronger foundations than others, foundations that may allow them to continue to grow in the coming years.
Tron, Cardano, and Ethereum are the cryptocurrencies that we believe could continue to grow over time.
Tron since its founding has been clear and transparent about its goals by providing a clear and understandable roadmap to all potential investors.
Cardano, on the other hand, is one of the most eco-friendly cryptocurrencies on the market. Cardano consumes 99% less energy than traditional blockchains, a feature that could attract more and more investors in the wake of the energy and environmental crisis the world is facing.
Ethereum, on the other hand, will switch from PoW to PoS (the same technology as Cardano) in the summer of 2022, which will make its blockchain much less power-hungry than in the past.
Speaking instead of NFTs, the market for these digital assets has collapsed along with that of the cryptocurrency world. The pre-crisis NFT bubble is unlikely to recur in the short term, however, many companies are investing in the metaverse, and this could benefit the entire NFT market.
Greed and fear index on the crypto market
The greed and fear index (G&F Index) measures on a scale of 0 to 100 how afraid investors are to invest in cryptocurrencies, and how likely they are to do so.
The G&F Index, at the time of writing this article, ranges between 40 and 30, thus confirming that there is great fear among investors in crypto markets.
The same is confirmed by analysts who collaborate with major cryptocurrency exchanges. eToro, which collaborates with CoinFi, shows that from a purely technical analysis point of view, the crypto markets hint at extreme weakness such that there is not a single technical indicator that shows signs of recovery.
---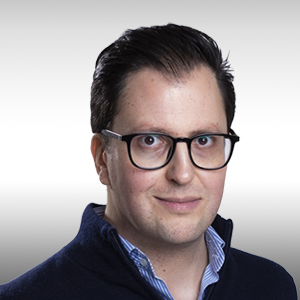 About The Author
Filippo Ucchino
Co-Founder - CEO - Broker Expert
Filippo is the co-founder and CEO of InvestinGoal.com. He has 15 years of experience in the financial sector and forex in particular. He started his career as a forex trader in 2005 and then became interested in the whole fintech and crypto sector.
Over this time, he has developed an almost scientific approach to the analysis of brokers, their services, and offerings. In addition, he is an expert in Compliance and Security Policies for consumers protection in this sector.
With InvestinGoal, Filippo's goal is to bring as much clarity as possible to help users navigate the world of online trading, forex, and cryptocurrencies.
The Most Loved (And Hated) Cryptos According to The Media
related-blog
---