Spread Betting vs Forex Trading: What are the differences?
With many of the best forex brokers, you will find more than just forex trading. They may also offer spread betting, particularly in certain countries.
You may be interested in spread betting and forex trading, but what is the difference between spread betting and forex trading?
That is exactly the question we aim to answer in this post so that you can be clear and choose the best type of trading to suit your needs.
Once you have read below you may also find our selection of UK spread betting forex brokers very useful for choosing your next broker.
Let's take a closer look.
Spread Betting vs Forex Trading: Main Differences
In fact, although they are both offered by several major brokers, spread betting and forex trading are quite different from each other. Below we will analyze some of the key differences between spread betting and forex trading for you as a trader.
Availability
While forex trading is available in the majority of countries around the world, spread betting is only offered in a select few countries and regions at the moment. These depend on the broker and include the UK, Ireland, Hong Kong, Taiwan, and a few other places may offer spread betting to traders.
On the other hand, spread betting is unavailable in many locations due to the high-risk nature of this type of betting, and the association with gambling that is formed.
Forex trading by contrast is much more widely accessible and can even be offered in countries with Islamic law, though you will need a special Islamic account that many brokers do offer while spread betting is also not possible in these areas.
If you are looking for an Islamic account, then the best place you can start is by checking our swap free Islamic forex brokers listing for all the best choices.
Markets
Forex trading is the trading of currency pairs and so if focused on these currency markets. Spread betting can be done on a wide range of markets beyond only currencies.
Therefore, depending on the broker, you may be able to engage in spread betting on indices, stocks, commodities, and more as well as currency pairs too.
Taxes on Profits
The way tax is applied on your profit is another key area of difference between forex trading and spread betting. On forex trading, you will have to pay Capital Gains Tax, as well as Stamp Duty based on the regulations that apply in the country where you are based.
With spread betting though, as there is no actual purchase, and because spread betting is officially considered a sort of gambling, you are not subject to any Capital Gains Tax based on the country you are operating from.
Forex Trading vs Spread Betting: Points in Common
Having highlighted the key differences, here are some of the points that both have in common.
Forex trading and spread betting can both be typically carried out on leverage. This means that with just a small amount of the money as an investment, you can open substantially larger positions depending on the regulation of your broker.
For ASIC, FCA, and ESMA-regulated traders and brokers, the maximum leverage on forex is 30:1. Under FCA, the maximum leverage on derivative instruments of which spread betting is considered one, is also 30:1.
Similarly with both forex trading and spread betting you can also go long or short on the asset. That is, you can take a position that will profit from the market going up, or one that will profit if a particular market goes down.
Main Benefits and Main Downsides of Forex Trading
PROS
Almost all major brokers provide some form of forex trading
It is a huge market with tremendous liquidity particularly on major currency pairs
CONS
You may be liable for capital gains tax
Although infrequent, slippage and requotes can occur depending on your broker
Main Benefits and Main Downsides of Spread Betting
PROS
Your spread betting profits are not liable for tax
No slippage can occur when spread betting
CONS
Availability is limited to very few countries
It is considered much riskier than forex trading
FAQs
Does Spread Betting affect the market?
No, it doesn't. Spread Betting is basically a contract between you and the spread betting broker chosen by you. They are your direct counterparty and the wider market is not impacted.
Is Spread Betting Tax Free?
Yes. Spread betting is tax-free. You do not have to pay capital tax gains, including stamp duty as it is considered a form of gambling in the countries where it is offered.
---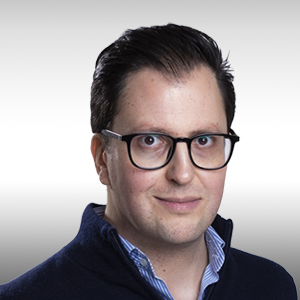 About The Author
Filippo Ucchino
Co-Founder - CEO - Broker Expert
Filippo is the co-founder and CEO of InvestinGoal.com. He has 15 years of experience in the financial sector and forex in particular. He started his career as a forex trader in 2005 and then became interested in the whole fintech and crypto sector.
Over this time, he has developed an almost scientific approach to the analysis of brokers, their services, and offerings. In addition, he is an expert in Compliance and Security Policies for consumers protection in this sector.
With InvestinGoal, Filippo's goal is to bring as much clarity as possible to help users navigate the world of online trading, forex, and cryptocurrencies.
Spread Betting vs Forex Trading: What are the differences?
Related Guides
---