How to Trade Forex in Alberta
Alberta is a special area in Canada, where you need to become an accredited trader to be able to trade.
In this post, we'll provide clarity and show all the requirements to be able to trade in Alberta.
How to Trade Forex in Alberta: Steps and Requirements
The Canadian government has stringent measures in place to protect forex traders. Hence, the government set up the Canadian Investment Regulatory Organization (CIRO, former IIROC) to serve as the regulatory body. The mandate of CIRO is to regulate the financial market so that Canadians would not lose their hard-earned money. Any broker that is licensed and regulated by CIRO is said to be genuine and reputable.
Hence, to trade forex in Alberta, you must qualify as an accredited investor or professional investor. The reason being that Alberta is a special area in Canada.
The heavy regulatory requirements of trading forex in Alberta has scared so many potential traders away. Therefore, we will show you how to trade forex in Alberta.
Below is a step-by-step guide on how to trade forex if you live in Alberta.
1. Become an Accredited Investor
The first step to trading forex in Alberta is to become an accredited investor. The recognition is similar to the European Professional Investor category.
More details of how to become a professional investor have been clearly highlighted in the next section.
2. Choose your Forex Broker
Once you have earned accredited investor recognition, the next step is to choose a forex broker. The choice of your preferred depends on your needs and trading preferences. However, any broker you settle for must be licensed to operate in Alberta by the CIRO.
For a list of licensed brokers in Alberta and Canada in general, you can read our guide on the best canadian forex brokers.
3. Open your Trading Account
After choosing a forex broker, the next step is to open a trading account with the broker through their official website and complete the account creation form. Upload the necessary documents for KYC approval and your account should be up and running.
After opening an account, you need to fund the account by depositing funds using any of the payment methods supported by the broker. Keep in mind that you will show the broker that you are an accredited investor; otherwise the broker may not approve your trading account in the first place.
With funds in your trading account, you can start trading to make profits. At this point, let's mention that before you start to trade with a live account, ensure you already practice forex trading with a demo account. The demo account will help you develop trading confidence and trading strategies that would help you to make profits using a live account.
Trading Forex in Alberta: How to become an Accredited Investor
We mentioned earlier that in this section, you can learn everything about becoming an accredited investor. But first what exactly is an accredited investor?
What is exactly an accredited investor?
An accredited investor is someone, trader, or financial institution that has been conferred with a recognition to trade forex in Alberta.
In other words, being an accredited investor means that you are knowledgeable about the forex market, and by extension, the financial markets.
If the entity concerned is an institution, it means that the institution has been licensed to trade different currency pairs on behalf of forex enthusiasts.
Requirements needed to Trade in Alberta
We mentioned earlier that accredited investors are similar to professional traders in the EU. Hence, to become an accredited investor, you have to meet certain entry requirements:
you have to qualify as a bank or any other financial institution.
in the last two years you must have a net income of at least $200.000.
you must have at least $1.000.000 in your investment portfolio.
you must have invested at least 5.000.000 in properties or real estate.
Once you meet the above requirements, you are one step closer to becoming an accredited investor in Alberta.
Is Forex Trading Legal in Alberta? An Overview on the Alberta Securities Commission (ASC)
Absolutely, forex trading is legal in Alberta. But to trade forex, you have to earn recognition to become an accredited investor. Otherwise, you won't be able to trade the forex market. As a matter of fact, even retail investors residing in Alberta are not allowed to trade forex except they become an accredited investor. However, the scenario is different in other Canadian regions.
When it comes to financial investment in Canada, the government has measures in place to protect its citizens from losing their hard-earned money to scammers. And that is why they created the Canadian Investment Regulatory Organization or CIRO (former IIROC) to regulate the forex market.
Also, each province in Canada has its regulator. The Alberta Securities Commission or ASC is in charge of Alberta province. The ASC is saddled with the responsibility of administering the province's securities laws. The agency also regulates the operations of all parties and stakeholders involved in the forex market. The agency ensures no trader or investor is cheated. It also carries out oversight functions of all the forex brokers licensed to operate in Alberta.
Regulated Forex Brokers in Alberta
While so many forex brokers flooding the forex space daily, it becomes overwhelming to identify a reputable forex broker. With heavy regulations in place, only brokers with the right requirements are allowed to operate in Alberta. These brokers also admit only accredited investors on their trading platform.
To find out the list of regulated brokers in Alberta, you can read our guide on the top 10 Canada forex broker.
---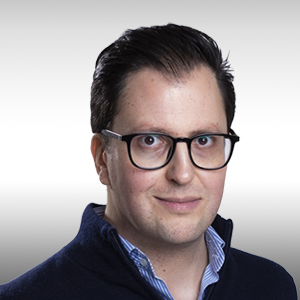 About The Author
Filippo Ucchino
Co-Founder - CEO - Broker Expert
Filippo is the co-founder and CEO of InvestinGoal.com. He has 15 years of experience in the financial sector and forex in particular. He started his career as a forex trader in 2005 and then became interested in the whole fintech and crypto sector.
Over this time, he has developed an almost scientific approach to the analysis of brokers, their services, and offerings. In addition, he is an expert in Compliance and Security Policies for consumers protection in this sector.
With InvestinGoal, Filippo's goal is to bring as much clarity as possible to help users navigate the world of online trading, forex, and cryptocurrencies.
How to Trade Forex in Alberta
Related Guides
---