Fineco Trading Review: Pros and Cons Uncovered 2023
At InvestinGoal, we adhere to strict standards to ensure an unbiased review process. We conduct our reviews by examining each broker's offering and performance across 4 key categories. A final rating is produced for each forex broker based on a total of 187 data points. Learn more about our review process and methodology.
In this review of the trading services offered by Fineco, you can find our opinions on the services along with the features of the trading platform.
Fineco's strengths are:
No minimum deposit
Low trading fees
Level trading platform
Wide range of tradable markets
Multicurrency account with 21 currencies to choose from
In this review, we will discuss the section of Fineco that offers online trading and stock market investments.
To find out more about Fineco's banking services, read our review of Fineco Bank.
VISIT FINECO
(74-89% of retail CFD accounts lose money)
What Is Our Opinion On Fineco Trading?
Our opinion of Fineco is positive. Fineco has been offering trading services for over 20 years. It has quality proprietary platforms, a multi-currency account, and competitive trading fees. In contrast, the section on education is underdeveloped, the deposit methods of choice are limited compared to those offered by other brokers, and there is no demo account in the offering.
On Fineco it is possible to trade and invest in more than 20,000 assets, making it an excellent choice, especially for its offering of Securities and ETFs both in terms of quantity and highly competitive and low commissions.
A discount program primarily for the under-30s can also be found on the broker.
Unfortunately, Fineco is not available in many countries. Only Italian and UK traders can open an account.
What are the Fineco Trading Pros and Cons?
Pros
You can start trading with Fineco with any amount. No minimum deposit is required.
The account offered is multi-currency, you have 21 usable currencies, which also allows you to choose when to make the currency exchange.
Finally, Fineco raises the bar both with its Web, Mobile App, and PowerDesk platforms and with more than 20,000 available assets.
Cons
Fineco does not include a demo account in its offering. This is definitely a drawback, counting how useful it is to be able to train with a virtual account before moving to a live account.
The spreads charged are a bit higher than the market average, with 1 pip spreads on the EUR/USD pair.
Finally, the choice of deposit and withdrawal methods are really limited compared to other brokers.
Pros and Cons of Fineco Trading: Summary
| Fineco Offer | Pros | Cons |
| --- | --- | --- |
| Demo Account | N/A | There is no demo account |
| Minimum Deposit | There's no minimum deposit | Deposit and withdrawal methods are limited |
| CFD and Forex | Good amount of CFDs | Spreads slightly higher than market average |
| ETFs and Stocks | Low trading cost for high volume traders | N/A |
| Platform | 3 proprietary platforms: Mobile, Web and PowerDesk | PowerDesk is only suitable for experienced traders |
Is Fineco Trading regulated and legit?
Fineco is an Italian-based bank regulated by the Bank of Italy (registration number 5261) and operates under the supervision of Consob (Commissione Nazionale per le Società e la Borsa).
It is also regulated in the UK by the FCA (registration number 222329).
Fineco is by no means a scam, through its intermediary services it enables a wide range of activities for its investors both in Italy and in the UK.
Foundation and offices
Founded in 1999 in Milan, Fineco currently has several offices in Italy and the UK.
The main offices are:
London
19 Great Winchester St,
London EC2N 2JA, United Kingdom
Reggio Emilia
Via Rivoluzione d'Ottobre, 16
Direzione Generale 42123, Reggio Emilia.
Money Protection
As well as providing an excellent private banking service, Fineco bank guarantees several key features designed to keep its users' money safe.
These include negative balance protection as standard, as outlined by the European regulator ESMA. This means that you cannot lose more than you deposit with the broker. Segregated accounts are also offered, which means that in the event of bankruptcy or insolvency, your money will always remain safe.
Finally, the Interbank Deposit Protection Fund is also available with insured coverage up to €100,000.
Awards
The trading platform offered by the bank has won several awards over the years.
In 2022 alone, it took first place as "Best Company ESG", "Best Company Board", "Best IR programme" and "Best Analyst/Investor Event" for the "Small & Midcap Banks" category in Institutional Investor's "All-Europe Executive Team" 2022 survey.
In Which Countries is Fineco Trading not Available?
Only Italian and UK resident traders can trade with Fineco.
Residents of any other country outside of these two countries will not be able to access trading services on Fineco.
What Are Fineco Trading Account Types?
Let's look in detail at what types of accounts you can open and what they consist of.
Once the account has been opened, the customer will be able to access all the other services offered.
Fineco online trading account
Fineco offers a single online trading account for Italian and British customers.
It is a multi-currency account supporting 21 currencies and offering:
Over 20,000 financial instruments, including forex, equities, commodities, indices, futures, options, bonds, and finally certificates and cryptocurrencies
Access to 26 global markets
Web and App platforms
ISA account
Fineco's ISA account is only available in the UK.
Within this account, you can trade ETFs, bonds, shares, and funds.
By trading online with this account, you will not be charged any UK tax on capital gains or dividends, nor any UK tax on interest or coupons earned on bonds.
Professional Account
Experienced Fineco traders can open a professional account if they meet 2 of the 3 requirements:
Have made an average of 10 transactions per quarter of significant size in the last year.
Have a financial portfolio of more than € 500,000 in your bank or trading account.
Have relevant experience in the financial services sector.
The professional account offers leverage of up to 1:100 on the currency market and indices and a wider range of bonds and instruments available, as well as a specialist trading service.
How Can You Deposit And Withdraw With Fineco Trading?
Basic account currency
Fineco Trading offers a multi-currency account, with 21 currencies available:
GBP
EUR
USD
CHF
JPY
TRY
CAD
AUD
MXN
RUB
ZAR
SEK
CNY
DKK
NOK
HKD
SGD
PLN
NZD
CZK
HUF
Thanks to the Multicurrency service, currency exchange takes place without cost, there is only a spread (for the main currency it is 0.0025). Each time you want to change currency, the system shows the rate applied and the exact amount you will receive in the other currency. You can then confirm or wait for a better rate, depending on your preference.
The currency exchange service is available 7 days a week at the following times:
Monday to Friday from 02:00 to 23:00 hours
Saturdays from 06:15 to 23:00 hours
Sundays from 02:00 to 23:00 with a technical break from 04:00 to 06:15
Deposit
Fineco Minimum Deposit
Fineco does not require a minimum deposit from its customers.
The trading account is provided when you open the account, which brings advantages to investors as they can manage all their assets on a single platform.
Deposit Methods
Fineco Bank supports a limited number of withdrawal and deposit methods:
Bank Deposit
Debit and Credit Card
Third-party e-wallets are not supported
Deposit fees
Fineco does not charge any deposit fees.
Thanks to the Multicurrency service, you will not be charged a conversion fee for using a different currency. However, a fee corresponding to the market spread will be charged.
Withdrawals
Withdrawal methods
Fineco supports a limited number of services for withdrawing and depositing money. These include:
Bank Deposit
Debit and Credit Card
Withdrawal fees
Fineco does not charge commissions on withdrawals.
How Much Are Trading Fees With Fineco Trading?
The commissions charged by Fineco Bank are competitive, however, they may vary depending on the trading volumes generated, and may be high for clients with less capital to invest.
Forex and CFDs
The spread on Fineco's platform is variable and starts at 1 pip on forex.
Being variable, the spread fluctuates depending on the market situation.
Stocks and Exchanges
The costs of shares, ETFs, bonds, and certificates depend on the monthly commissions generated. The lowest will be charged upon reaching € 2,500 in commissions.
| Markets | Up to 99€ | From 100€ to 1499€ | From 1500€ to 2499€ | Over 2500€ |
| --- | --- | --- | --- | --- |
| Italy and Europe | 19€ | 9,95€ | 6,95€ | 2,95€ |
| America | 12,95€ | 9,95€ | 6,95€ | 2,95€ |
| Canada | 25 CAD | 20 CAD | 15 CAD | 10 CAD |
Futures
At Fineco, futures have variable costs that decrease as the commissions generated increase.
With over €1,500 in volume, trading costs start at €0.85 on micro futures on the Milan Stock Exchange.
Standard futures on the FTSE MIB on the other hand start at €1.95 per contract and €0.95 on mini contracts.
| Markets | Up to 499€ | From 500€ to 1499€ | From 1500€ |
| --- | --- | --- | --- |
| FTSE MIB | 6,95€ per lot | 3,95€ per lot | 1,95€ per lot |
| Mini FTSE MIB | 3,95€ per lot | 1,95€ per lot | 0,95€ per lot |
| MicroFib | 1,95€ per lot | 0,95€ per lot | 0,85€ per lot |
Options
The options offered by Fineco Bank charge fixed costs starting at €1.95 depending on the commissions generated.
| Markets | Up to 499€ | From 500€ to 1499€ | From 1500€ |
| --- | --- | --- | --- |
| FTSE/Mib securities | 3,95€ per lot | 2,95€ per lot | 1,95€ per lot |
| VIX | 3,95€ per lot | 1,95€ per lot | 0,95€ per lot |
| American Securities | 3,95€ per lot | 2,95€ per lot | 1,95€ per lot |
Which Markets Does Fineco Trading Offer?
With Fineco you can invest in over 26 markets, and among these you can find forex with over 50 currencies available as CFDs.
You can find commodities such as oil, natural gas, gold, and others.
Traders on Fineco can also invest in stock indices from around the world and bond indices, with a total of 6,000 bonds available.
With Fineco you can invest in major US stocks both as CFDs and real. In addition, you can also invest in stocks listed in Germany, Italy, France, and England.
Along with stocks, Fineco allows you to invest in over 380 ETFs and ETCs.
In addition to this, Fineco offers online trading on both Futures (standard, mini and micro) and Knock-out options to both Italian and UK investors.
Futures and options are listed on the IDEM, EUREX, and CBOE exchanges. Mini and Micro are available as well.
Furthermore, on Fineco you have the possibility to trade online turbo certificates and cryptocurrencies such as Bitcoin. On Fineco's platform, cryptocurrencies can be traded as CFDs, knock-out options, and ETPs.
How Are Execution, Leverage And Position Sizing With Fineco Trading?
Execution
Fineco is a bank that also offers a Market-Maker type brokering service. This means that it acts as a counterparty in its traders' transactions.
Leverage
The leverage available varies depending on the market and the type of trader:
| Markets | Retail | Professional |
| --- | --- | --- |
| Forex | 30:1 | 100:1 |
| Forex non-majors | 20:1 | 20:1 |
| Indices and Gold | 20:1 | 100:1 (Gold) |
| Other indices | 10:1 | 100:1 |
| Commodities | 10:1 | 33:1 |
| Bond | 5:1 | 100:1 |
| Shares | 5:1 | 50:1 |
| Crypto | 2:1 | 5:1 |
Risk Management
Fineco provides the following orders for risk management:
Stop Loss
Take Profit
Limit Orders
Trailing Stop
Margin calls
These risk management functions are useful for securing profits, managing losses and ensuring that your risk management plans remain intact.
Trading hours
Trading hours vary depending on the markets selected.
In the case of currencies, you can trade online from 22:15 on Sunday to 22:00 on Friday.
Forbidden trading techniques
Automatic trading techniques cannot be used on the platform, whereas hedging and scalping techniques can.
What Platforms Does Fineco Trading Offer?
Charting and Trading tools
Within the Fineco platform a good deal of flexibility is offered to customise the trading experience through charting tools and indicators.
Among the services offered is ChartTrading on the PowerDesk platform, where you can place orders directly from charts, and implement over 90 technical indicators to support technical analysis.
Mobile App
Mobile trading via the Fineco app allows you to trade on all products wherever you are and always be informed about what is happening in the market.
The trading app is available for both iOS and Android devices.
Streaming quotes, news, P&L updates, and customised interactive charts are all available features on mobile.
In addition, being a bank, you can manage your current account and money transfers to/from it.
WebTrader
Fineco's web platform is user-friendly and offers easy access to the markets through various functions, including:
Real-time quotes and the ability to place orders and manage your portfolio even when you are away from your computer.
Intuitive search option and a comprehensive market overview with real-time quotes, analyst recommendations, and reports.
Interactive charts and customisable timeframes.
PowerDesk
PowerDesk is an advanced trading platform suitable for professional traders and accessible on the web that offers intuitive chart trading, customised dashboards, lists and technical analysis, all on one screen.
In addition, dozens of filters and research aids such as Stock Screener are available.
The PowerDesk platform is free with 5 trades per month or €250,000 in total assets, otherwise, it costs $19.95 per month.
What Extra Trading Services does Fineco Trading Offer?
Interest-bearing portfolio
With the 'Interest-bearing Portfolio' service you can earn up to 7% gross per annum extra return by lending your securities to Fineco, safely and with the freedom to sell or transfer your securities.
The 'Interest-bearing Portfolio' can be activated free of charge.
Fineco Book
Book Fineco is a free platform that allows you to view quotes and charts, place orders and set alerts and stop losses.
This function includes, among others:
Graph launch in pop-up
Automatic orders
Book duplication function
Leveraged conditional orders
Under 30
For customers under 30, Fineco offers discounts on trading costs:
Italian equities and ETFs at €2.95
US Markets at $3.95
No conversion fees on each trade, only spreads.
Accumulation plans at zero monthly costs.
Super Intraday Margin Trading
Super Intraday Margin Trading allows online trading in the securities of major Italian and foreign companies with a fixed, non-changeable margin of 2%.
This function is available from the web platform, app, and PowerDesk.
Fineco Bank Account
By opening a Fineco account, in addition to having full access to the investment platform where you can trade and invest on various world stock exchanges (including the Italian stock exchange), you can apply for a Fineco credit card from those available, access the Fineco Centre and home banking.
How Is Fineco Trading Customer Service?
Languages
The languages available on the site and for assistance are Italian and English.
Customer Service
Traders who need assistance with their Fineco account can find help in the following ways:
Frequently asked questions
Email
Phone
Live chat in real time
Does Fineco Trading Have Research And Education Services?
Research
Fineco's research section can certainly be improved, as it seems light at the moment.
Traders will still find a 'News and Analysis' section within the platform, where they can access economic data provided by expert analysts and reports, as well as financial tweets on market trends sorted by individual companies, indices, currencies, and commodities.
Education
Multimedia training aids for traders are available on the platform:
Webinars and seminars that delve into certain topics on online trading and investing
Video Library on various topics (technical analysis, fundamental analysis, platforms).
Live Trading: live trading with real money, at open exchanges.
Online or classroom trading courses to learn how to invest.
Fineco vs other brokerage firms
---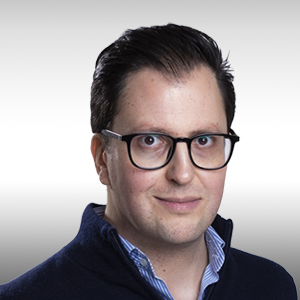 About The Author
Filippo Ucchino
Co-Founder - CEO - Broker Expert
Filippo is the co-founder and CEO of InvestinGoal.com. He has 15 years of experience in the financial sector and forex in particular. He started his career as a forex trader in 2005 and then became interested in the whole fintech and crypto sector.
Over this time, he has developed an almost scientific approach to the analysis of brokers, their services, and offerings. In addition, he is an expert in Compliance and Security Policies for consumers protection in this sector.
With InvestinGoal, Filippo's goal is to bring as much clarity as possible to help users navigate the world of online trading, forex, and cryptocurrencies.
Fineco Trading Review: Pros and Cons Uncovered 2023
Related Reviews
---