10 Best Instant Withdrawals Forex Brokers for 2023
An instant withdrawal forex broker refers to a forex (Foreign Exchange) brokerage firm that offers instant, or near-instant, withdrawal services to its clients.
In a highly competitive market, brokers may differentiate themselves by offering various services to attract and retain clients. One such service can be instant withdrawals, which means the ability for clients to access and withdraw their funds immediately, or almost immediately, from their trading account.
Several forex traders value the possibility of not having to wait to withdraw their trading profits, especially on Fridays at the close of the trading week.
In this article you will find our choices for the best forex brokers with instant withdrawals.
We have taken into consideration a number of factors including:
The trustworthiness of the broker
The withdrawal processing speed
The withdrawal methods allowed
The commissions charged per withdrawal
Keep in mind that the payment method chosen for the deposit will be the same the forex broker will require for the withdrawal.
So, if you decide that easy and fast withdrawals are your priority, you should select the deposit method accordingly.
What are the best forex brokers for instant withdrawals?
Below our curated list of the best forex brokers with instant withdrawals, offering insights into their standout features and attributes.
Withdrawals with eToro Money (eToro Wallet) are instant.
Other withdrawal methods at eToro may take up to 10 business days.
For a faster withdrawal of about 2 business days with eToro you must choose a withdrawal option of PayPal, Neteller, Skrill, Trustly or iDEAL.
5 USD flat fee for withdrawals.
The eToro account is in USD, so you may get charged a conversion fee for withdrawals if your bank account is not in USD.
eToro Money withdrawals do not charge conversion fees.
The eToro minimum deposit depends on your location, and it goes from $10 until $200.
45+ forex pairs are provided by eToro with spreads from 1 pips.
77% of retail investor accounts lose money
IC Markets is one of the brokers with instant withdrawals but you must choose from eWallets such as Skrill, Neteller, and Paypal.
Other withdrawal options at IC take between 2 and 5 business days to get processed.
You can withdraw in AUD, USD, JPY, EUR, NZD, SGD, GBP, CAD, CHF.
Clients can open an IC Markets account with $200.
IC Markets offers 60+ forex pairs with spreads as low as 0 pips.
74-89% of retail CFD accounts lose money
Pepperstone provides fast withdrawals for retail investor accounts through credit and debit cards, as well as with eWallets such as PayPal, Neteller, and Skrill.
Bank wire withdrawals may take up to 3-5 days to reach your account.
Pepperstone, like many brokers, doesn't charge withdrawal fees.
With Pepperstone you can withdraw in AUD, USD, JPY, GBP, EUR, CAD, CHF, NZD, SGD, or HKD depending on your location.
Pepperstone accounts can be opened with $200.
At Pepperstone, over 60 forex pairs are provided with spreads from 0 pips.
74-89% of retail investor accounts lose money when trading CFDs
FP Markets is a well-regulated broker offering over 20 withdrawal methods, and most of them process withdrawals within 1 working day.
FP Markets doesn't charge withdrawal fees on most withdrawal methods, including wire transfers.
Many currencies are available depending on the method and your location, like USD, EUR, GBP, CHF, HKD, JPY, NZD, SGD, PLN, AED among the others.
The minimum deposit requested by FP Markets top open a trading account is $100.
70+ forex trading pairs are available at FP Markets with spreads from 0 pips.
74-89% of retail CFD accounts lose money
HFM offers instant withdrawals via Skrill, Neteller, and FasaPay.
Other withdrawal methods at HFM take between 2 and 10 business days to get processed.
Currencies: USD, EUR, NGN, JPY (availability depends on your location).
The minimum deposit to open an HFM trading account is $0.
The forex broker provides 45 forex trading pairs with spreads from 0 pips.
70.51% of retail investor accounts lose money
Generally, a withdrawal request at FBS is processed in 15-20 minutes, with the exception of wire transfers (2 business days).
FBS does charge commissions from $1 for withdrawals.
Currencies available include the USD, and EUR.
The forex broker requires a minimum deposit starting from $1.
35 forex pairs are offered alongside spreads from 0 pips when trading with FBS.
74-89% of retail CFD accounts lose money
FxPro offers a wide range of solutions to withdraw profits and funds in general, and all withdrawals are processed within 1 business day.
FxPro doesn't charge commissions for withdrawals, however, your financial institution may charge them.
Currencies available include the USD, EUR, GBP, CHF, PLN, AUD, JPY, ZAR.
FxPro's minimum deposit is $100.
Over 70 FxPro forex pairs are provided with spreads as low as from 0 pips.
72.87% of retail investor accounts lose money
Withdrawals at ActivTrades are processed within 1 business day.
At ActivTrades you can withdraw funds via bank transfer, credit/debit card (VISA), Neteller, Skrill, and AstroPay.
Generally speaking, ActivTrades doesn't charge commissions during the withdrawal process with the exception of wire transfers (9$ commission).
Currencies available include CHF, GBP, USD, and EUR. Availability may depend on your location.
ActivTrades clients are not required to make a minimum deposit.
There are 45+ forex pairs offered by ActivTrades with spreads from 0.5 pips.
75.7% of retail CFD accounts lose money
Withdrawals at Vantage take 1 business day to get processed. However, withdrawal with credit or debit cards may take up to 5 business days.
Vantage doesn't charge fees on withdrawals with the exception of Neteller and Skrill.
Neteller withdrawals at Vantage charge a 2% fee on withdrawals capped at $30, while Skrill charges a 1% fee.
Currencies available depending on your location include USD, EUR, GBP, AUD, SGDS, CAD, NZD, JPY, HKD, and PLN.
Vantage requires a minimum deposit of $50 when trading forex or other markets.
40+ forex pairs can be traded through a brokerage account with Vantage and spreads are as low as from 0 pips.
74-89% of retail CFD accounts lose money
Axiory is one of the brokers with instant withdrawals facilitated with the exception of the bank transfer withdrawal process which takes up 3-10 working days.
Instant withdrawals, however, are not available if the selected currency is EUR or USD.
Axiory doesn't charge fees on withdrawals.
$10 is the minimum deposit requested by Axiory.
Axiory enables more than 60 pairs for trading in the forex market with spreads from 0.2 pips.
(Your capital is at risk)
How to choose the best broker for withdrawals
Naturally, you want to choose a trustworthy forex broker. Easy withdrawal though is also a major point to consider.
With that said, it is important to always stick with regulated forex brokers in order to make sure you will be able to withdraw funds not only quickly, but safely.
Scam forex brokers tend to hold your profits and eventually block you from withdrawing. This will not happen with a reliable broker who is well-regulated.
Pay attention to withdrawal commissions as they can vary based on the payment method selected and on the broker.
Again, a reliable broker will most likely have more attractive fee structures.
How to withdraw money instantly from your forex account
Finding brokers with instant withdrawals can be a big plus for many traders. There are a few steps to take first though before making any instant withdrawal.
Before withdrawing the money you need to have your identity confirmed.
Follow the KYC procedure of the broker. Here you have to:
Provide a proof of address
Provide a proof of identity
Provide answers to some questions about your trading knowledge
This helps to prevent money laundering. All regulated brokers will have this procedure.
The withdrawal method has to match the method of depositing funds, so you should use the appropriate deposit method from the beginning.
There are usually many withdrawal options, but the fastest and easiest way to withdraw money from a forex broker tends to be eWallets such as PayPal, Skrill, or Neteller. These electronic payment systems may not be instant withdrawals, but are pretty fast.
These methods, though, charge higher than average fees compared to other deposit methods. One method that charges virtually zero fees are wire transfers, however they are far from being instant withdrawals and can take up to 7 business days to process.
Credit and debit cards are the middle ground between the 2, however withdrawals are not that easy since you can withdraw only what you have deposited. Plus, withdrawals are generally slower than other methods.
WITHDRAWAL METHODPROCESSING TIMECOMMISSIONSWire Transfr WithdrawalsUp to 7 business daysGenerally freeCard WithdrawalsUp to 5 business daysGenerally freeeWallets WithdrawalsWithin 1 business dayGenerally 1%
Can you withdraw money to a different bank account?
Whether you are dealing with one of the instant withdrawals brokers or not, one of the big questions to pop up is related to withdrawing money to a different bank account.
This can only be done if the account is in your name and has been verified by the broker. It also depends on a number of other factors.
Card deposits: can be requested by wire transfer or other withdrawal methods only if the destination of the money is the card that made the deposit. Before you can change your withdrawal method, you have first to withdraw the amount of money you have deposited. You can withdraw the profits with other withdrawal methods.
Deposits in general: it is not possible to withdraw money with a different account than the one that made the deposit, unless the trader proves to the broker that the account is in his or her name (usually with a deposit or by providing a bank statement)
Deposit with two accounts: it is possible to withdraw money with one or the other, however, first the amount initially deposited must be withdrawn with each.
What can impact withdrawal times at trading brokers?
Forex brokers with instant withdrawals may change their offering depending on a number of factors. In fact, instant withdrawals may not be available or be impacted by:
The geographic area of the trader
The currency chosen for withdrawal
The type of account chosen for withdrawal
Some geopolitically problematic countries (countries at war, countries with high corruption or criminal activities, countries where money laundering is more prevelant) may experience withdrawal delays because banks and the broker must perform additional checks before sending the money.
Typically, deposits in EUR, USD, GBP, AUD, and JPY are processed fairly quickly because banks often have immediate availability of these currencies.
Withdrawals, on the other hand, in less "common" currencies such as CAD (Canadian Dollar) or ZAR (South African Rand) could lead to longer waits.
In addition, withdrawing in crypto may require a longer time.
Your bank account is also important. If you are using a checking account to withdraw the money, the withdrawal times are generally short.
However, on a savings account (such as an ISA account), the time might be longer.
Is KYC required by forex brokers to withdraw money?
The KYC process is required by all brokers in order to perform any deposit or withdrawal transaction within the account.
In fact, the KYC process is required at the time of opening a real account
There are some cases where KYC is not required for deposit, such as eToro which does not require it for deposits below $2250.
However, KYC is required for withdrawals and to deposit higher amounts.
Once the KYC is completed you will always be able to withdraw money from your account.
When is it possible to withdraw money from the forex account?
You will be able to withdraw the money any time, immediately after depositing it, if the broker is regulated and you have completed the KYC procedure.
However, there are "types" of funds that you will not be able to withdraw, which include the following:
Money that is still invested
Money that covers your margin
Deposit bonus money
Virtual amounts in the demo account
For example, if you have a total of $1000 in your account, but $700 of that is committed to open positions, you can withdraw $300 of that (if you are not using leverage).
If you are using leverage, you will also need to consider margin.
If you have $1000 in the account, $300 is committed, and the broker requires you to have at least 50% margin (i.e., $150), that means you can withdraw $550 at most ($1000 – $450).
Deposit bonuses generally cannot be withdrawn under any circumstances.
The only case in which you can withdraw this "free" money provided by the broker at account opening is in case you meet the T&Cs of the bonus itself (usually by generating some trading volume).
However, if you open a trade with the bonus and earn money, this money can be withdrawn.
Demo accounts are test accounts with virtual currency. The currency does not actually exist, and it is an account used to simulate a real account.
It is for practice. The currency therefore cannot be withdrawn because it is virtual.
---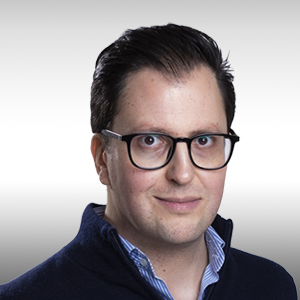 About The Author
Filippo Ucchino
Co-Founder - CEO - Broker Expert
Filippo is the co-founder and CEO of InvestinGoal.com. He has 15 years of experience in the financial sector and forex in particular. He started his career as a forex trader in 2005 and then became interested in the whole fintech and crypto sector.
Over this time, he has developed an almost scientific approach to the analysis of brokers, their services, and offerings. In addition, he is an expert in Compliance and Security Policies for consumers protection in this sector.
With InvestinGoal, Filippo's goal is to bring as much clarity as possible to help users navigate the world of online trading, forex, and cryptocurrencies.
10 Best Instant Withdrawals Forex Brokers for 2023
Related Top10
---