5 Best Metaverses for 2023
A metaverse is a collective virtual shared space that is created by the convergence of virtually enhanced physical reality and physically persistent virtual space. It encompasses the sum of all virtual worlds, augmented reality, and the internet.
The term "metaverse" is often used to describe a vision of a fully immersive digital universe that users can interact with and within, typically facilitated by networked computers.
In this article, we have grouped together the best metaverse currently available.
To compile this ranking, we have taken these factors into account:
The number of active users
The token used by the metaverse
The flexibility offered to users
The events held within them
Round-up
What are the best metaverses?
Below our curated list of the best metaverses, with details of features and characteristics.
Roblox is a NYSE-listed metaverse founded in 2004 and based in San Mateo, California.
To date, Roblox is one of the largest metaverses in the world with over 58 million daily active users.
Roblox has annual revenues of over USD 800 million.
Roblox's internal market is not regulated by cryptocurrency, as it is a Web2 metaverse and not Web3.
Numerous collaborations have taken place within Roblox, especially with artists, sports clubs and institutions such as FIFA, Netflix, and others.
The Sandbox Game was founded in 2011.
In 2017 The Sandbox Game implemented a blockchain, and to date has a proprietary token (SAND) running on the ETH network.
The Sandbox Game has generated over $370 million worth of transactions, and has an average of 30,000 active users per month.
Adidas, Snoop Dogg and many others have collaborated with The Sandbox Game.
Decentraland was founded in 2015 and has around 8,000 daily active users.
Decentraland has a proprietary cryptocurrency (MANA), but internal platform exchanges are generally conducted in Polygon.
Decentraland's internal metaverse market has generated over USD 147 million in total.
Bloktopia is a project launched by Polygon in 2021.
Bloktopia presents a proprietary token (BLOK).
Numerous sponsored events were held within Bloktopia, including some featuring Sony and Sky.
VR Chat is a Web2 metaverse launched in 2017.
The worlds in VR Chat are created through the Unity SDK.
On average VR Chat hosts over 20,000 users per day.
Which metaverse is the most active?
The most active metaverse is Roblox, which has an average of over 58 million daily active users.
The virtual world of Roblox is growing steadily around the world due to its flexibility, simple design, and the extreme possibility of customising its metaverse.
| Year | Daily active users |
| --- | --- |
| 2022 | 45.10 million |
| 2021 | 32.58 million |
| 2019 | 17.60 million |
| 2018 | 12.00 million |
On which blockchain is the metaverse supported?
Metaverses are generally based on the Ethereum (ETH) blockchain.
Indeed, the ETH blockchain is the most popular one for NFTs.
However, each metaverse can use tokens and cryptocurrencies other than ETH, while remaining on the same blockchain.
Among the metaverse's most popular cryptocurrencies are:
| Crypto/Token | Ticker | Blockchain |
| --- | --- | --- |
| Ethereum | ETH | Ethereum |
| Polygon | MATIC | Ethereum |
| Bloktopia | BLOK | Ethereum |
| Decentraland | MANA | Ethereum |
| Sandbox | SAND | Ethereum |
| Axie Infinity | AXS | Ethereum |
How to invest in the metaverse and how much it costs
On average, investing in the metaverse costs between $1 and $500 depending on the investment method used.
There are four different ways to invest in the metaverse:
ETCs in the metaverse
Shares of companies in the metaverse
Crypto in the metaverse
NFTS
ETCs are ETFs that focus on a particular asset (a commodity), in this case, the assets that govern the metaverse. To date, ETCs on the metaverse are scarce, but the HANetf fund has created one (Ticker: METR) that tracks the performance of major companies that have exposure in the metaverse.
The alternative to ETCs is equities. To date, there are a number of companies that invest in the metaverse, but the main publicly traded one is Roblox. Roblox is listed on the NYSE, and currently buying a share of the company requires an outlay of about $30.
Visit DEGIRO
(Investing involves risk of loss)
Buying cryptocurrencies and tokens from the metaverse, on the other hand, generally requires $10. One of the main exchanges that allow trading these cryptocurrencies is eToro. Through eToro, you can trade numerous cryptocurrencies, including ETH, SAND, MANA, and many others for as low as $10.
Visit eToro
(77% of retail investor accounts lose money when trading CFDs with this provider. You should consider whether you can afford to take the high risk of losing your money)
Evaluating the purchase of an NFT, on the other hand, is complex. On average, the cost of an NFT is $500, but there are NFTs that are much cheaper or much more expensive than this average.
Learn about the best NFT exchanges
| Metaverse asset | Investment cost |
| --- | --- |
| ETC Metaverse | $30 |
| Stocks Metaverse | $30 |
| Crypto Metaverse | $10 |
| NFT Metaverse | $500 |
---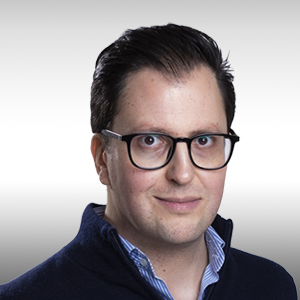 About The Author
Filippo Ucchino
Co-Founder - CEO - Broker Expert
Filippo is the co-founder and CEO of InvestinGoal.com. He has 15 years of experience in the financial sector and forex in particular. He started his career as a forex trader in 2005 and then became interested in the whole fintech and crypto sector.
Over this time, he has developed an almost scientific approach to the analysis of brokers, their services, and offerings. In addition, he is an expert in Compliance and Security Policies for consumers protection in this sector.
With InvestinGoal, Filippo's goal is to bring as much clarity as possible to help users navigate the world of online trading, forex, and cryptocurrencies.
---