Forex.com Spreads review: Trading costs explained
As is the case when dealing with a range of major forex brokers, when you decide to open your account, you will find that with Forex.com spreads may vary depending on various aspects.
This is the way in which the broker can make a marginal profit from each trade.
It can be confusing at first or you may just be wondering how Forex.com stacks up against other top brokers.
Either way, with this Forex.com spread review, we have you covered from every angle.
You can also see our Forex.com review for a full in depth look at the broker.
What spread types does Forex.com offer?
There are a variety of spread types first of all that you can encounter along the journey. Here is a look at the exact Forex.com spread types that are on offer:
Variable and Fixed Spread
Unlike some brokers, Forex.com spreads include both fixed and variable options. This will depend on each instrument which you are trading. With that said, we can already confirm that the spreads offered on both Forex and crypto markets is always variable.
The spreads you will get on other assets can be either fixed or variable depending on the instrument.
Spread on instruments
Generally speaking, the spreads at Forex.com are known for being very competitive. This means that spreads on the likes of major forex markets start from as low as 1.1 on EUR/USD.
The only commission which is usually charged on standard account instruments is when you are trading shares CFDs. This is something we will discuss in greater detail in the next section on account spreads.
You should note that some assets which are more volatile in nature can have a higher spread which is subject to quick change. This though is a very similar situation trading with any broker.
Spread on accounts
Forex.com offers a few different account types to choose from. This includes both standard and professional accounts, as well as the DMA account. When it comes to standard account trading, the spreads will often start from as little as 1pip.
For those trading with a professional account having met the requirements, you can expect to benefit from a lower spread again.
Those based outside of Europe can have the choice of applying to open a Forex.com commission account, or DMA account. Although both of these do charge a commission, the spreads are lower still.
On a commission account, the rate is fixed at $10 per round turn on a trade, and spreads start from 0.2 pips. If you are trading through the DMA account, the spreads can be even better, though the commission will vary depending on the volume you trade.
Spread on Platforms
Through Forex.com you can access their own proprietary trading platform, and you can also access Forex.com MT4 and MT5 in certain locations. The native platform offers both instant and market execution. This instant execution method may require a requote on occasion.
Slippage is also a risk with the VWAP system employed by the broker which automatically executes the order at the best price available at that time. This is more a concern in more volatile trading markets.
When it comes to spread, these are competitive across both, although the instant execution spread which you can access through the Forex.com platform is typically slightly higher than the market execution spreads offered.
How does Forex.com' trading spread vary per asset?
Having gotten a basic grounding in the different spreads available, let's take a look at how these impact each individual asset class for trading.
Forex
Forex.com trading opens up more than 80 global forex pairs for trading. These are available at very competitive spreads no matter where you are located. They are also offered without any commission charged on most accounts.
The spread on these pairs is always variable, and you should remember if you are using the Forex.com platform, you will not see the difference between instant and market execution spreads.
| Forex | Forex.com Retail Account | Forex.com Commission Account | Forex.com DMA Account |
| --- | --- | --- | --- |
| EURUSD | 1.2 | 0.7 + $5/lot | 0.2 + $6/lot |
| USDJPY | 1.1 | 1.2 + $5/lot | 0.2 + $6/lot |
| GBPUSD | 2.1 | 1.5 + $5/lot | 0.5 + $6/lot |
| EURGBP | 2.0 | 1.1 + $5/lot | 0.6 + $6/lot |
Indices CFDs
Forex.com indices trading brings you more than 15 worldwide indices to trade. These are available if you are regulated under FCA or CIMA regulatory bodies and spreads begin from as little as 1 pip. Again there is no commission to think of.
When it comes to platforms, this trading is available on the Forex.com and MT4 platforms and the spread is fixed, with a variable spread only available on the China50 index.
| Index | Forex.com Retail Account | Forex.com Commission Account | Forex.com DMA Account |
| --- | --- | --- | --- |
| US500 | 0.6 | 0.6 + $5 commission per standard lot (100K) | 0.6 + $6 lot round turn |
| FTSE100 | 1.0 | 1.0 + $5 commission per standard lot (100K) | 1.0 + $6 lot round turn |
Shares CFDs
Forex.com shares trading has a strong presence for many traders. Here you can choose between thousands of shares in top companies if you are trading under Cayman Islands regulation, and more than 220 in other areas.
The spreads here vary depending on the market, but do start from a low 1 pip. Shares CFDs can only be traded through the Forex.com trading platform and commission is a factor in every trade too. There is though, always a minimum commission of $10 or 10GBP per trade. Here is more information on the commissions are they apply to each area:
FCA Commissions:
USA – 1.8CPS (commission per share) (10 USD minimum)
UK – 0.08% (£10 minimum)
FTSE100 Shares – 0.08% (£10 minimum)
CIMA Commissions:
USA – 1.8CPS (commission per share) (10 USD minimum)
UK – 0.08% (£10 minimum)
EU Shares – 0.08% (£10 minimum)
Japan Shares – 0.05% (¥1000 minimum)
Singapore Shares – 0.08% (10 SGD minimum)
Australia Shares – 0.08% (5 AUD minimum)
Hong Kong Shares – 0.15% (15 HKD minimum)
ETF Shares – 1.8CPS ($10 minimum)
Again with the shares CFDs trading, you will not be able to see the difference between the instant and market execution spread of the platform.
Commodities CFDs
Forex.com offers more than 10 commodities for trading under FCA or CIMA regulation. Here there are commodities from around the world, and no commissions for you to worry about. Trading is also accessible through both Forex.com and MT4 platforms. The spread on these assets can be fixed or variable.
There are 10 metals available for trading as CFDs with Forex.com. Again there are no commissions and they are available in every region, although the spread is not displayed on their site for the USA CFD traders. Again you should note that the fixed and variable spreads on these markets are available on both trading platforms, though the Forex.com platform will not show the difference between instant and market executions spread.
Finally, when trading energies no commission is applied. This asset is available through FCA and CIMA regulated accounts and on MT4 or the proprietary Forex.com trading platform.
| Commodities | Forex.com Retail Account | Forex.com Commission Account | Forex.com DMA Account |
| --- | --- | --- | --- |
| Gold | 0.45 | 0.45 + $5 commission per standard lot (100K) | 0.45 + $6 lot round turn |
| Us Oil | 1.5 | 1.5 + $5 commission per standard lot (100K) | 1.5 + $6 lot round turn |
| Uk Oil | 1.5 | 1.5 + $5 commission per standard lot (100K) | 1.5 + $6 lot round turn |
Cryptos CFDs
Crypto trading as CFDs is a huge market, and Forex.com cryptocurrency is alive and well. 8 instruments are offered here for trading including Bitcoin trading on four major currencies.
Crypto trading is available if you are operating under CIMA regulation and no commissions are charged although you should keep an eye on the spread in these more volatile markets, the variable spread can change frequently. Trading is available on both MT4 and Forex.com platforms.
| Cryptocurrencies | Forex.com Retail Account | Forex.com Commission Account | Forex.com DMA Account |
| --- | --- | --- | --- |
| BTC | 35.0 | 35.0 + $5 commission per standard lot (100K) | 35.0 + $6 lot round turn |
| ETH | 1.2 | 1.2 + $5 commission per standard lot (100K) | 1.2 + $6 lot round turn |
| XRP | 60.0 | 60.0 + $5 commission per standard lot (100K) | 60.0 + $6 lot round turn |
Forex.com Spreads compared with other major brokers
Now that we have covered all of the Forex.com spreads and everything you need to know, we will round off with an overall objective look at our findings, and how the broker competes against other top forex brokers.
Right away it becomes clear that Forex.com offers extremely competitive spreads across a vast range of markets, particularly on forex trading. The fact that they do not charge a commission with the exception of shares CFDs trading is also a big positive.
The commission-based accounts do tend to have a lower spread although this essentially becomes cancelled out due to the commission, but that is the case with many brokers. The fact you can also choose your own platform and execution method can work well if you are searching for the very best spreads.
Overall, Forex.com do a great job in satisfying everyone when it comes to their spread offering, and if you are interested in hedging, this is also permitted across both MetaTrader and Foex.com trading platforms.
Forex.com Spreads FAQs
Why is Forex.com spread so high?
Forex.com spreads are actually lower than many brokers. Forex.com spreads start from 0.2 pips.
Is Forex.com a good broker?
Forex.com offers low spreads, a low minimum deposit of $100, deep forex liquidity, and is well-regulated. These factors make them a popular broker choice.
---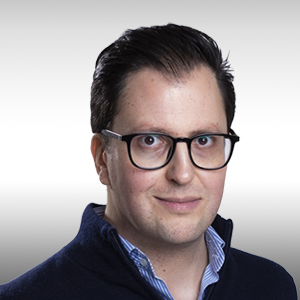 About The Author
Filippo Ucchino
Co-Founder - CEO - Broker Expert
Filippo is the co-founder and CEO of InvestinGoal.com. He has 15 years of experience in the financial sector and forex in particular. He started his career as a forex trader in 2005 and then became interested in the whole fintech and crypto sector.
Over this time, he has developed an almost scientific approach to the analysis of brokers, their services, and offerings. In addition, he is an expert in Compliance and Security Policies for consumers protection in this sector.
With InvestinGoal, Filippo's goal is to bring as much clarity as possible to help users navigate the world of online trading, forex, and cryptocurrencies.
Forex.com Spreads review: Trading costs explained
Related Guides
---