Forex Trading vs Stock Markets: differences and similarities
The main difference between forex and stocks, is that in forex you buy and sell foreign currencies, while in the stock market you buy and sell shares of publicly traded companies.
However, this is not the only difference between the two markets, and in this article we are going to list several such as:
The money it takes to trade
Which of the two is more profitable
The risk factors
Intrinsic differences between the two markets
The different ways of investing
Forex trading vs Stock market: which one is best?
The forex market is better if you are looking for a flexible market with high margins (but equally risky), open 24/5 and easily accessible even with 100 USD. On the other hand, the stock market is better suited for long-term investors who prefer a calmer, less stressful approach.
In fact, there is no one market better than another, but it all depends on the trader's preferences.
Many traders may prefer forex because of the potential for profit, but it must be kept in mind that it is extremely risky and a great deal of experience and study is required to become profitable in this market. This is one reason why major forex brokers offer free, risk-free trial accounts.
This does not detract from the fact that the stock trading market is also complex, however the risks involved are infinitely less than in the forex market due to the absence of leverage.
In addition, stockbrokers often give the option to split stocks so as to further reduce market exposure thus giving the opportunity to better diversify one's investment portfolio.
| Feature | Forex Trading | Stock Trading |
| --- | --- | --- |
| Profitability | High potential | Lower potential |
| Barrier to entry | Lower initial capital requirement | Higher initial capital |
| Trading risk | You can lose more than invested | You can't lose more than invested |
| Manipulation risk | Unregulated fx brokers may manipulate prices | The market is centralized, so there is less risk |
| Flexibility | Extreme flexibility | Low flexibility |
| Trading strategy | Suitable for short-term traders | Suitable for long-term traders |
| Derivatives | CFDs, Futures | Underlying asset, CFDs, Options |
| Market analysis | Technical analysis | Fundamental analysis |
| Regulation | Less regulated | More regulated |
| Commissions charged | Lower fees | Higher fees |
| Daily market volumes | 7,5 Trillion USD | < 0,30 Trillion USD |
| Market hours | Open 24/5 | It depends on the stock exchange |
| Short selling | Easier | More restrictions |
| Tax implications | Varies by jurisdiction | Varies by jurisdiction |
Which one is more profitable?
Forex can offer more opportunities for profit because of greater liquidity, the ability to use leverage, and being able to go indiscriminately long or short (thus being able to profit even when the market is losing).
On average, the fx market on eur/usd moves 150 pips per day. Assuming you get all the trades right by starting with 1000 USD with 1:100 leverage (1 standard lot), you could earn an average of $1500 (+150%) per day.
Making +150% in the stock (in one day) is virtually impossible, since generally when the market moves a lot it makes at most +20% on very volatile stocks.
Large gains can be made on penny stocks. Assuming you invest $1000 on a $0.20 penny stock, you could buy a total of 5000 stocks. Penny stocks are extremely volatile and almost as risky as forex., but if the penny stock reaches values even as low as $1 (due to market speculation or actual intrinsic value of the stock), one could have a profit of $4000.
In any case, these are extreme examples that are extremely complicated (if not impossible) to reproduce in real life. In fact, between 74% and 89% of retail investors lose money in forex.
Although the forex market is generally more profitable, the difference between making money and losing money is made by the trader.
Money needed to invest in the market
To trade a forex pair you need at least $1000 (which is the most common lot-size in forex), while for stock trading the amount of money needed depends on the stock itself.
In both cases it is possible to reduce the amount needed: in forex with leverage, in stocks with fractions of a share.
Using 1:10 leverage, the margin needed to open a position is 10%. This means that for every $1 in the account you can invest $10.
When you trade forex, there are leverage ratios even higher than 1:500, which corresponds to about 0,20% margin.
If a stock costs $100, for example, the broker might allow its clients to buy only 1/10th of the stock, thus investing only $10.
Forex vs stocks: which asset is riskier?
The forex trading market tends to be much riskier than the stock market because of extreme volatility and leverage.
In the foreign exchange market, even a small change in value can result in extremely high losses.
If a forex pair changes value from 1.00000 to 0.99999 (or 1 pip, in this case 0.001%), the loss can still be high as a percentage of the amount invested.
To open a forex trade of 1 micro lot with very high leverage of 1:100, only 10 USD is needed. However, an exchange rate of 0.001% causes a loss of 1 USD (10% of capital).
An exchange rate of 0.001% on a 10 USD stock, on the other hand, is less than 0.01 USD.
Moreover, the stock market rarely has vertical crashes except in extreme cases (wars, epidemics, international banking crises, etc.), and even when it does, stock traders rarely lose everything they have invested.
| Market | Invested amount | Loss in USD (per 0,001% change) |
| --- | --- | --- |
| Forex | 10 USD | 1 USD |
| Stocks | 10 USD | < 0,01 USD |
Market manipulation risks
Forex trading brokers are generally more at risk of manipulating asset values because they are often market makers and offer currency trading as CFDs.
Forex broker market makers can potentially artificially change the buy and sell prices of assets to cause damage and losses to the forex traders on their platform because they gain when traders lose.
Equity brokers, on the other hand, are connected directly to the exchanges where stocks are listed (for example the New York stock exchange), thus making manipulation difficult if not impossible.
However, it should be specified that not all fx brokers are market makers (and not all market makers are fraudsters), but there are different types of execution such as ECN which is more transparent as it aggregates prices from multiple sources.
Which market is the most flexible?
When comparing forex vs stocks in terms of flexibility, the forex market is much more flexible than the stock trading market.
In the foreign exchange market you can decide how much capital you want to risk and how you want to risk it.
You can decide your trading style by opening forex trades with or without leverage, at any market trading hours since it is open 24/5, and you can decide to go long or short.
Compared to the stock market trading, forex markets order execution speed is much higher thanks to the greater liquidity of the forex market.
Differences in short, medium and long term strategies
Short, medium and long term strategies can be used in both stocks and forex markets. However, forex is more suitable for scalping and short term day trading, while stocks are more suitable for long term strategies.
Forex is more suitable for short-term than stocks because the currency market is very liquid and exchange rate fluctuations can be significant even in a short period of time.
In addition, trading opportunities in forex are available 24 hours a day, 5 days a week, while the stock trading market is only open during business hours.
Additionally, stock trading is more suitable for the long term because it does not charge overnight fees every day, and because it is more stable than the currency market.
Derivatives in forex and stock market
Comparing forex vs stocks in terms of what those financial markets have to offer, you will realize that the most common derivatives in trading are CFDs, options, and futures contracts. In derivatives, you trade a contract that follows the price of the underlying asset. In contrast, in trading real assets, you actually buy the underlying asset.
If you trade forex, you will realize the most traded derivatives are CFDs, and it is never traded as real because the amount of money needed by forex traders would be too high.
In contrast, the stock market is much more diverse as you can trade stocks as CFDs, options and futures contracts can be found. However, the most common way investors buy stocks is to invest in their underlying assets.
Differences in market analysis
Technical analysis, or chart pattern analysis, prevails in forex trading. Some of the most common technical analysis techniques in forex are moving averages, Bollinger bands, Relative Strength Index (RSI), stochastic oscillator, candlestick patterns, and trend lines.
In equities, fundamental analysis, which is the analysis of the underlying asset, prevails. For fundamental analysis, indicators such as P/E ratio, debt-to-capital ratio, and dividend yield are used.
This difference depends mainly on the factors that determine the price change between the two. Trading forex pairs depend on dynamics such as the interest rate, inflation rate, and monetary policies of currency-issuing banks. However, in the very short term, fluctuations are governed by supply and demand.
When trading stocks, the value of a stock depends mainly on the business performance and future forecasts of that business, consequently the best option is to analyze present, past and theorize future earnings trends.
Which market is regulated the most?
When looking at forex vs stocks in terms of regulation, both markets are regulated by financial authorities, but regulations may vary by jurisdiction. In forex, brokers are regulated by independent bodies such as CySEC, FCA, ASIC and many others.
The forex and stock markets, in some cases, may be regulated by two different bodies in the same country.
For example, in the United States, the stock market is regulated by the SEC (Securities and Exchange Commission), while the forex market is regulated by the CFTC and the NFA.
Differences in commission charging
Generally, the stock market charges more fees than forex as a percentage of the trading volume that is generated.
In fact, in forex on average one pays 10 USD for every 100000 USD traded (0.01%), while in the stock market one does not pay based on volume but pays a commission per transaction that can far exceed 5 USD even for volume trades of less than 100 USD.
It should also be specified that many brokers such as eToro, to date, do not charge commissions on stocks, and that many forex brokers charge commissions of even less than 10 USD per 100000 USD traded.
Comparing market size and volume
The forex market has an extremely higher volume than the stock market.
According to the Bank for International Settlements (BIS), daily volume in forex was 6.5 Trillion USD in 2019. In the last report of 2022 it was 7.5 Trillion USD daily.
According to the World Bank Group, the annual volume of the stock market since 2012 has fluctuated between 101 and 58 trillion annually, which translates to 0.28 trillion or 0.16 trillion daily on average.
Not surprisingly, trading forex is generally considered the most liquid market in the world due to its high daily trading volume.
Market opening and closing hours
The forex market is open 24/5, from monday to friday, while the stock market is only open during certain hours of the day depending on the stock exchange.
Below you can see the opening and closing times of some of the most popular stock exchanges.
| Stock Exchange | Trading hours |
| --- | --- |
| NYSE | from 14:30 to 21:00 (UTC) |
| NASDAQ | from 14:30 to 21:00 (UTC) |
| London Stock Exchange | from 8:00 to 16:00 (UTC) |
| Tokyo Stock Exchange | from 00:00 to 6:00 (UTC) |
| Australian Stock Exchange | from 23:00 to 5:00 (UTC) |
Differences when shorting
Forex shorting is done through CFDs, so you are not really selling a currency. In contrast, in the world of equities, to short a stock you need to actually own it.
However, shorting stocks is only allowed to large institutional investors, because you need to enter into contracts and you need to trust the counterparty.
In contrast, when trading forex it is possible to go indiscriminately long or short because with CFDs you are not really trading the asset, but speculating on the value of the underlying asset.
However, shorting in the currency markets is not easy, and it's something only experienced traders should do.
Tax implications
The key differences between the stock and currency markets in terms of taxes, is that currencies may not be taxed at all.
Of course, this highly depends on the country of residence of the trader. However, generally speaking, the governments don't tax citizens for exchanging currencies unless the volume traded is extremely high.
When profiting from stocks trading, on the other hand, the governments will usually charge a so-called "Capital Gain Tax" (CGT).
For instance, if you buy 10 stocks for $100, the stock prices increase and you sell all of them for a total of $120, the "Capital Gain" is $20. This means that if a country has a 10% CGT, you will have to pay $2.
However, this changes when it comes to CFDs. Most forex brokers offer currency trading through derivatives, and most countries treat derivatives not as real currencies, but rather as an asset. This means that, if you are trading forex as CFD, you will most likely be charged a CGT as well.
---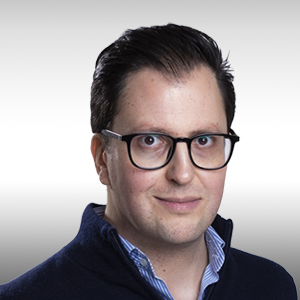 About The Author
Filippo Ucchino
Co-Founder - CEO - Broker Expert
Filippo is the co-founder and CEO of InvestinGoal.com. He has 15 years of experience in the financial sector and forex in particular. He started his career as a forex trader in 2005 and then became interested in the whole fintech and crypto sector.
Over this time, he has developed an almost scientific approach to the analysis of brokers, their services, and offerings. In addition, he is an expert in Compliance and Security Policies for consumers protection in this sector.
With InvestinGoal, Filippo's goal is to bring as much clarity as possible to help users navigate the world of online trading, forex, and cryptocurrencies.
Forex Trading vs Stock Markets: differences and similarities
Related Guides
---